When you shop through retailer links on our site, we may earn affiliate commissions. 100% of the fees we collect are used to support our nonprofit mission.
Learn more.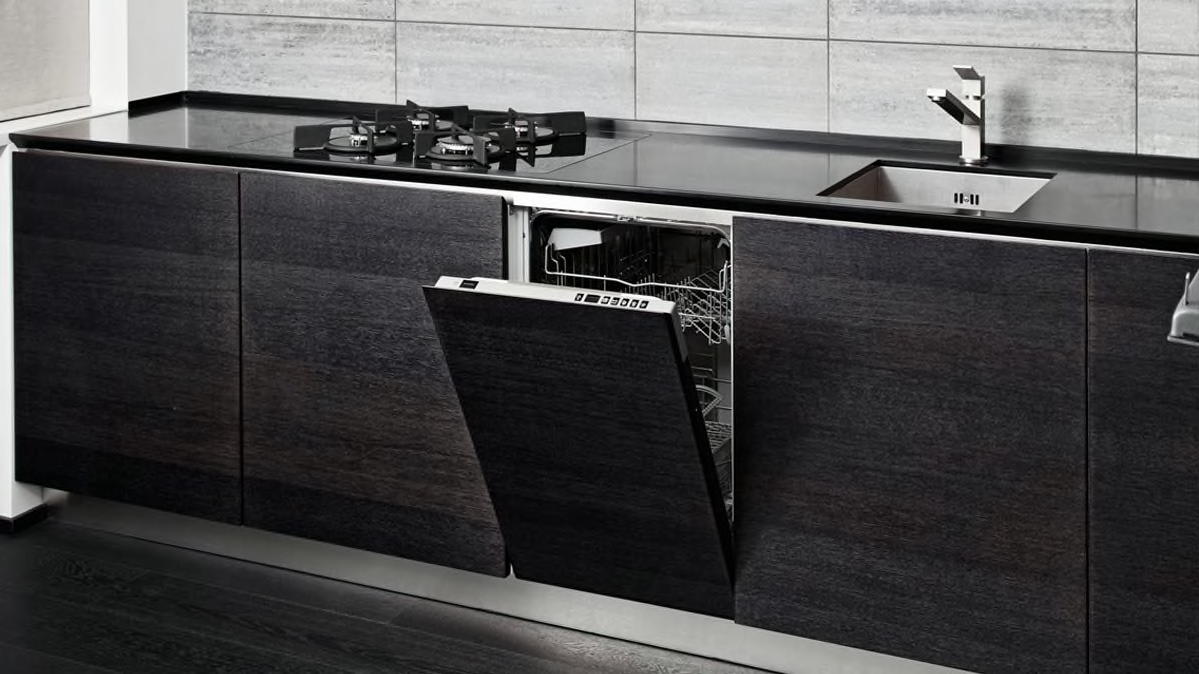 You'd think that spending $1,500 or more would get you, well, the best dishwasher money could buy.
But in fact, our tests show that dishwashers in the $600 to $900 range—and even for $500 or less—outperform models that retail for two and three times that cost. And plenty of the dishwashers for $1,500 or more fall flat in our lab tests. One more word of caution:
"Our survey suggests that paying more for a dishwasher does not necessarily mean it's going to be a more reliable machine," says Simon Slater, manager of CR's survey research department. "And in general, we found that consumers pay more to get expensive dishwashers repaired."
You'll see models in our dishwasher ratings in the $1,500-plus range from Asko, Bertazzoni, Bosch, Dacor, Electrolux, Fisher & Paykel, GE, Jenn-Air, Kenmore Elite, KitchenAid, LG, Miele, Samsung, Thermador, and Viking.
But our survey data shows that not all these brands will last: Viking, Electrolux, and Samsung dishwashers, for example, receive our lowest rating for predicted reliability—Poor. As a result, CR cannot recommend dishwashers from these brands at this time.
We can't recommend dishwashers by Blomberg or Beko, either. They earn a Fair rating in predicted reliability. (Survey results are based on CR members' experiences with 113,971 dishwashers purchased between 2009 and 2019.)
Still tempted by sleek models from high-end brands that carry a certain cachet? Or maybe additional features, from potential WiFi connectivity to hidden controls, seem reason enough to splurge. Here's a rundown of what a higher price brings.
Everything but the Kitchen Sink
With high-end dishwashers, you'll have more choices of finishes and handle styles. Stainless steel tubs, soil sensors, adjustable racks, and ample silverware baskets are standard.
Expect to see most of the following features on any model (excluding WiFi connectivity, which we anticipate more high-end dishwashers to have in the next two years).
Hidden controls. The controls are across the top of the door and can't be seen when the door is closed, for a look that's sleek and clean. Some models have a small light on the front of the door that glows when the machine is running, or a light that shines a small spot on the floor.

Additional cycles. An express cycle that quickly cleans lightly soiled loads, along with one meant for fine china, are two we've seen.
LED lights. They shine light on the dishes when you open the door.
Special wash zones. Part of the dishwasher is designated for heavily soiled items that need a special cycle. In our labs, these wash zones worked as promised.
WiFi connectivity. This allows you to receive updates regarding the status of the wash cycle or control your machine remotely from your smartphone. For example, the GE Profile PDT855SSJSS, $1,400, works with an app that allows you to check status, receive alerts, and reorder dishwasher detergent using your phone and Amazon's Alexa.
The Bosch 800 Series SHEM78WH5N dishwasher, $1,200, also works with an app that enables remote control, and issues warnings if your dishwasher is leaking. If you want, it will automatically reorder your favorite dishwasher detergent tabs on Amazon when the dishwasher's tab-counter function says it's time.
Lab-Tested for Your Home
Consumer Reports' test engineers spend 28 hours testing each dishwasher. To evaluate cleaning performance, dishes are put through a proprietary test that uses photo imaging to determine precisely how clean they are upon unloading.
Testers also measure energy use and water consumption, how well the dishwasher dries plastics—which are more difficult to dry than glass and ceramic—and evaluate noise.
CR members can read on for ratings and reviews of five high-end dishwashers from our tests that earn a Very Good rating for cleaning, a Very Good or Excellent score for drying, and an Excellent rating for predicted reliability.
For more choices, see our complete dishwasher ratings.
How to Make Appliances Last
Want to keep your household appliances in tip-top shape? On the "Consumer 101" TV show, Consumer Reports expert Eric Hagerman explains the most important thing you can do to keep these machines working properly.