When you shop through retailer links on our site, we may earn affiliate commissions. 100% of the fees we collect are used to support our nonprofit mission.
Learn more.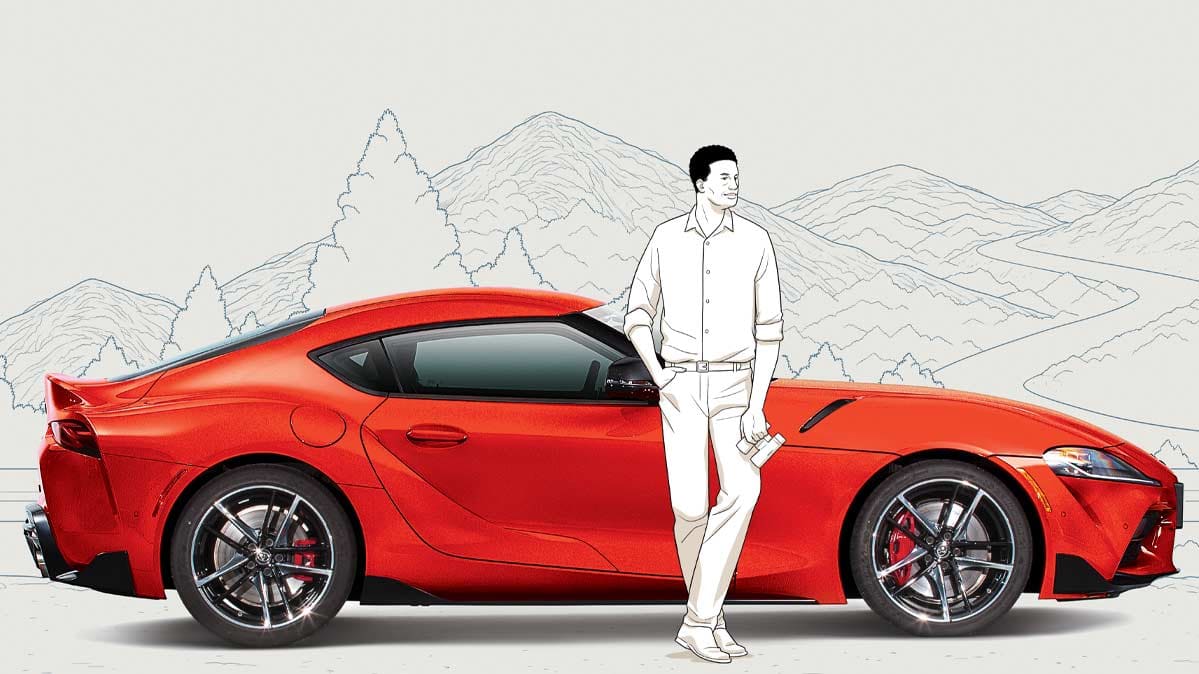 Illustration: ANUJ SHRESTHA
Ask anyone, "What kind of driver are you?" and most are quick to answer. One might say that he's a defensive driver who feels pride at keeping a safe distance from the back bumper of other cars on freeways. Another might describe herself as a performance lover who sneers at any car that doesn't grab the road with gusto.
More on Finding the Right Car
But even though most drivers fall into one of a few categories of driving styles (or personalities), many don't know how to choose a car that best matches their style. The result can be a less than ideal driving experience. "Driving a vehicle that's optimized to meet your needs can be much more enjoyable than driving one that is not," says Jake Fisher, CR's senior director of auto testing.
With that in mind, our experts chose a short list of cars that we believe are an ideal match for each of several distinct driving styles. We highlight one for your top consideration and list several other choices, in alphabetical order, that also match up well. Note that three of the 20 (the Ford F-150, Jeep Wrangler, and Toyota 4Runner) did not merit a CR recommendation for the 2020 model year, though they each scored high in owner satisfaction.
If you're a CR member, the models and their scores are available below. Dig deeper into the ratings and read the road tests by clicking through to the model pages.
Not sure what kind of driver you are? Take our fun quiz and find out.
Driving Styles
Performance Driver
Favoring cars that give them a sense of merging body and machine, drivers in this group love to feel the road and dive into curves. Their preferred habitat is twisty back byways. Driving for them is a form of entertainment that can be heightened by the sense of control a stick shift provides, as well as suspension and steering that communicate the road through all senses. Doug Tabbutt, a car salesman and self-professed performance driver from Cleveland, could commute to work in his Porsche 911 in 8 minutes. Instead, he chooses a longer, more circuitous route so that he can enjoy navigating its many twists and curves.
Defensive Driver
Everyone should drive defensively, of course, ever aware of the surroundings and prepared to respond to the surprise moves of other motorists. But this group takes that level of vigilance up a notch, and for that we salute these drivers. Jonathan Baran of San Francisco typifies this style. He says he used to be an "assertive" driver, but becoming a father and experiencing a car crash in 2018 changed his approach to driving. "Now I'm on the lookout for the people who are in too much of a hurry or who have their heads down checking their phones at 45 mph." The vehicles that will please this group have excellent outward visibility, lots of standard advanced safety systems, and user-friendly controls that won't distract from driving. They also must be reliable and large enough to protect occupants in a crash but nimble enough to be able to scoot out of trouble when merging into high-speed traffic.
Rough-and-Tumble Driver
These adventurous types could be considered the extroverts of the road. You can recognize many of them by their customized vehicles—outfitted with tough-looking tires and lifted suspensions, even if their aggressive rides are used mostly for daily commutes. On weekends or during vacations, however, these drivers spurn pavement, preferring to explore obscure trails, even if over sand, rocks, mud, or snow. After a weekend of mudding, Rough-and-Tumble drivers might not wash their truck before driving it to work on Monday: The mud, like the truck, is a badge of honor. Some of these drivers are less extreme, needing just enough road clearance and off-roading toughness to take them to hard-to-reach hiking trails or a fishing or picnic spot deep in the woods.
Power Driver
Power drivers are the stars of their own drag racing events, and few things for them are as satisfying as the feel of being pushed back into their seats as the car takes off beneath them. Some Power Drivers crave the sound of their gas-powered engines revving high over smooth pavement. That often means a V8, but it's not required for a robust exhaust note. Other Power Drivers—some behind the wheel of silent electric vehicles engineered for bursts of speed—don't need the noise. They want to be under the green light the moment it changes, leaving other cars and drivers behind. (We don't begrudge anyone the thrill of quick acceleration, as long the driver operates the vehicle safely and obeys the laws of the road.) For the Power Driver group, the thrill is more about the muscle of straightaway speed than it is about the finesse.
Zen Driver
Those who fit into this category see their cars as a place to escape the noise and jostling of daily life. They appreciate plush, quiet interiors that isolate them from the outside world. Unlike Power Drivers, members of this group aren't bothered if they never hear much of anything from their car's engine, and actually prefer not to. Other priorities include a comfortable ride, supportive seats, and a luxurious interior ambience that makes them feel pampered.
Editor's Note: This article also appeared in the May 2020 issue of Consumer Reports magazine.