How Your Car Can Make the Air Cleaner
Buying a Green Choice car with low or zero emissions helps reduce pollution and its damaging health and environmental effects As an internist, Gaurab Basu has always understood the link between the air his patients breathe and their health, but never more starkly than during the pandemic. Working just outside Boston, he treats residents of Chelsea, among the cities in Massachusetts with the worst air quality and highest incidence of COVID-19. "It really bothers me that many of my patients have been set up to do poorly through no fault of their own because the pollution in their environment is working against them," says Basu, who is also a fellow at Harvard's Center for Climate, Health, and the Global Environment. "Exposure to both pollution and COVID-19 is putting strain upon strain on their health."
The health consequences of smog-forming auto emissions are particularly pronounced in urban areas, like Basu's, where neighborhoods are often hemmed in by major roadways and industrial sites are common. Greenhouse gases—chiefly carbon dioxide—also emitted by cars magnify those harms and are linked to sea-level rise, heat waves, droughts, severe storms, and other extreme changes on a global scale.
The Air Pollution Problem
Governments—local and worldwide—have only just begun to create policies to reduce the greenhouse gas emissions that contribute to global warming.
By contrast, decades of federal and state emissions regulations have slashed smog-forming pollutants, making the nation's air much cleaner than it was 50 years ago, when some cities were regularly cloaked in a toxic haze. But even today, air pollution, including harmful emissions from vehicles and industry, causes more than 60,000 U.S. deaths each year, according to a 2020 report from the Boston-based Health Effects Institute, a nonprofit that funds research on the harms of air pollution.
Now, after decades of improvements in air quality, we appear to be losing ground, in part because the warmer temperatures brought about by climate change make some types of pollution more common. According to the American Lung Association, 150 million people live in counties with unhealthy levels of air pollution, a number that increased between 2013 and 2017, the most recent years for which data are available.
The tailpipe of every vehicle with an internal combustion engine chugs out an alphabet soup of pollutants. The following are among the most widespread threats to human health.
Greenhouse gases: Carbon dioxide and other greenhouse gas emissions are linked to global warming and the current climate crisis. While state and federal standards have recently slowed the growth of these emissions, transportation remains the largest source in the U.S. Domestically and globally, disadvantaged groups, such as those living in poverty, are generally more susceptible to the negative impacts of climate change, including drought and floods.
Nitrogen oxides (NOx) and volatile organic compounds (VOCs): These pollutants can form ground-level ozone, a key component of smog. (See "Where Smog Comes From," below) "Ozone is a corrosive gas that can attack our lungs and affect their tissue similar to the way a sunburn affects our skin," says Will Barrett, director of clean air advocacy at the American Lung Association.
Ozone has been linked to lung inflammation and worsened asthma and chronic obstructive pulmonary disease, and is a likely cause of heart attack and stroke. Transportation is the leading source of nitrogen oxides, which are linked to 13,000 U.S. deaths each year.
Particulate matter: Vehicle emissions contain tiny particles known as PM2.5 that are a fraction of the diameter of a human hair. They can bypass the body's natural defenses and penetrate deeply into the lungs. Exposure to PM2.5 has been linked to lung cancer, the development of asthma in children, increased risk of heart attack and stroke, and premature death. Particulate matter is responsible for an estimated 47,800 U.S. deaths a year. Cars and other modes of transportation make up less than 10 percent of PM2.5 emissions, but experts say reducing it in vehicle emissions would lower fatality rates.
Where Smog Comes From
AIR POLLUTION IS CAUSED BY MULTIPLE SOURCES, including gasoline and diesel vehicles, and industries that burn carbon fuel. All of these emit nitrogen oxides (NOx) and volatile organic compounds (VOCs), which, when exposed to sun, can create ground-level ozone, a key ingredient of smog. Particulate matter—including extremely small particles known as PM2.5—is another byproduct of burning fuel and a particularly harmful ingredient of smog.
Illustrations by Patrick Hruby
The harm caused by these emissions cuts a wide swath, but experts say children are among the most vulnerable to serious health problems, including increased susceptibility to infection, asthma, and permanently diminished lung capacity.
Low-income groups and communities of color also share an excessive pollution burden and experience greater harm, including an increased risk of premature death. The American Lung Association reports that people of color are 1.5 times more likely than others to live in a county with unhealthy air. And a 2019 study by the Union of Concerned Scientists found that Asian American residents in Massachusetts were exposed to harmful concentrations of particulate matter from tailpipes 36 percent higher, on average, than were white residents. Black and Latino residents were exposed to concentrations 34 percent and 26 percent higher, respectively, than were whites.
Compounding their elevated exposure to pollutants in these communities is residents' limited access to healthcare, says Afif El-Hasan, MD, a pediatric asthma specialist and spokesperson for the American Lung Association. This can magnify the toll of getting sick by, for example, making some people unable to work, El-Hasan says. "Pollution affects bodies, wallets, and the ability for people to be employed. It hurts everything. All because cars need to spit out smoke."
"EVs are best for the environment, but you can still meaningfully reduce your impact by choosing the right gas-powered car or truck."
Jake Fisher
Making Green an Easy Choice
Buying an electric vehicle is one of the most effective ways to address the nation's air pollution problem because EVs produce no direct emissions. CR research shows that owning an EV will save the typical driver $6,000 to $10,000 over the life of the vehicle, compared with owning a comparable gas-powered model. But EVs currently represent only about 2 percent of the passenger vehicle market. This number will undoubtedly climb: California has pledged that all new passenger vehicles sold in that state will be zero-emissions by 2035, and General Motors has signaled that it wants to produce an all-electric fleet by that same year. But until auto manufacturers make EVs more widely available, choosing a gasoline vehicle with low smog-forming and greenhouse gas emissions is one of the easiest ways to help reduce air pollution and the harm it does to health and to the environment.
Green Choice cars, SUVs, and minivans are among the 20 percent lowest contributors to smog-forming and greenhouse gas emissions for their model year, based on Environmental Protection Agency ratings.
"Climate change and air pollution present crucial challenges to this country's health and well-being, and the choices we make matter," says Karl Simon, director of the EPA's Transportation and Climate Division­. "EPA supports the effort to put trustworthy information in the hands of American consumers to help them make the best decision for their family, their health, and the environment."
David Friedman, CR's vice president of advocacy, says that Green Choice will encourage automakers to make cleaner cars, just as CR's auto reliability and owner satisfaction information helps move the industry toward producing safer, higher-quality vehicles.
In a January 2021 nationally representative CR survey of 2,223 U.S. adults (PDF), 66 percent said they were very or somewhat worried about tailpipe emissions contributing to health conditions related to air quality; 61 percent said that those emissions are a very or somewhat important factor when considering purchasing or leasing a vehicle. Emissions data are available on the window stickers of new vehicles, but more than half (53 percent) of survey respondents who shopped for a new car during the previous two years said they weren't aware of that.
"For a long time we've included fuel efficiency in our road-test score for vehicles, but until now we haven't looked at what's coming out of the tailpipe," CR's Fisher says. "Green Choice will make the vehicles with the lowest greenhouse gas and smog-forming emissions readily apparent to consumers."
Basu, the Boston area doctor and Harvard fellow, says consumers can play a larger role in stopping climate change and reducing air pollution than they might realize. "These problems can feel so big and overwhelming that we don't know how to contribute meaningfully to the challenge. But consumer choice is a way that we can transform our economy into a cleaner and healthier one. I hope that's what's on people's minds the next time they go to buy a car."
What the Green Choice Designation Means


Low/No Greenhouse
Gas Emissions
Low/No Smog-
Forming Emissions
Our new Green Choice designation highlights the top 20 percent of vehicles on the market with the cleanest emissions. Green Choice cars, SUVs, and minivans are indicated
in our ratings
by a green leaf icon and are gas-powered, hybrid, and electric. The new rating was developed in collaboration with the Environmental Protection Agency's SmartWay program, which rates vehicles for levels of greenhouse gas and smog-forming emissions. Green Choice allows consumers to make a more informed decision when shopping for a new vehicle. We also indicate which cars meet the Green Choice standard in our
online ratings and model pages
.
How the Car You Buy Can Help Clear the Air
Choosing a fuel-efficient car or an electric vehicle is a great way to reduce or eliminate trips to the pump and emissions of carbon dioxide, a greenhouse gas that contributes to climate change. But when it comes to smog-forming pollutants, some cars emit a lot more than others. The comparisons below illustrate how much more one car may pollute than another in the same category. (The Environmental Protection Agency emissions ratings are on a 1-to-10 scale, with 10 indicating the least-polluting.)
COMPACT SUVs
Jeep Cherokee 2.0T
$26,510-$35,750 23 mpg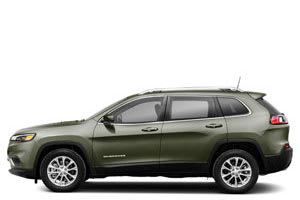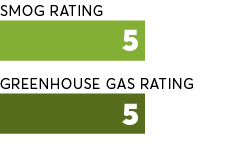 Honda CR-V Hybrid
$30,560-$36,350 35 mpg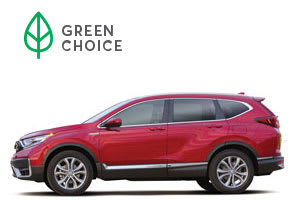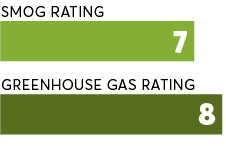 MIDSIZED 2-ROW SUVs
Honda Passport 3.5L
$32,790-$44,180 21 mpg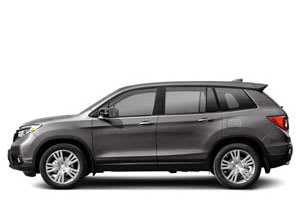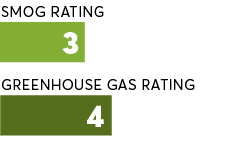 Toyota Venza (Hybrid)
$32,470-$39,800 37 mpg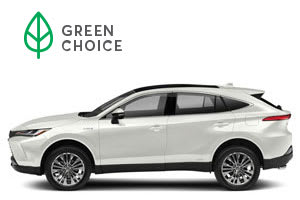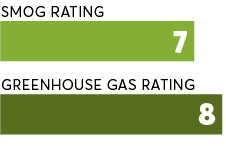 MIDSIZED 3-ROW SUVs
Subaru Ascent 2.4T
$32,295-$45,445 22 mpg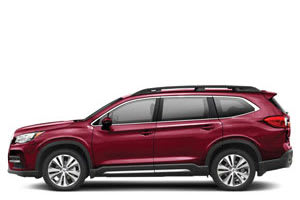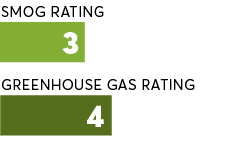 Toyota Highlander Hybrid
$38,510-$50,415 35 mpg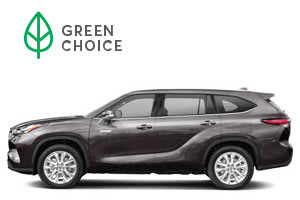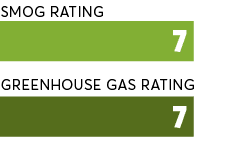 Editor's Note: This article also appeared in the April 2021 issue of Consumer Reports magazine. For more information, visit our 2021 Autos Spotlight page.