Best Cars for Active Families
Vehicles that have all the space and safety you can afford As kids grow, they end up with more activities and more gear, and they want to travel in packs with their friends. Whether you're driving them to practice, school, or the movies, you'll need a bigger car—and that usually means a third row.
"If you need to only occasionally carry a few extra kids for short trips, even the worst third-row seat offers a huge convenience over driving an additional car," says Jake Fisher, CR's auto testing director, who is also responsible for driving his kids and their friends around.
But most SUV third rows are cramped, hard to crawl back to, and eat up cargo room, so a roomy minivan is a better bet for big families. "While many SUVs now offer third-row seating, most aren't in the same league as a minivan," he says.
For safety, forward collision warning (FCW) and automatic emergency braking (AEB) are must-haves.
Key Criteria for the Active Families Life Stage Score:
Three-row seating, sufficient cargo room, easy car-seat installation, good access for smaller kids, standard forward collision warning and automatic emergency braking.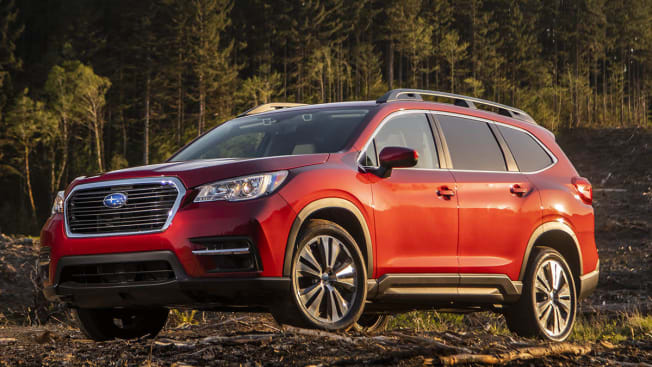 The easy-to-live-with Ascent gets 22 mpg overall, has a family-friendly interior with plenty of charging points and cup holders, and seats up to eight. Ride comfort is excellent. Even the third row is relatively roomy, and grab handles make getting in and out easier.
Price range: $31,995-$44,695
Read the complete Subaru Ascent road test.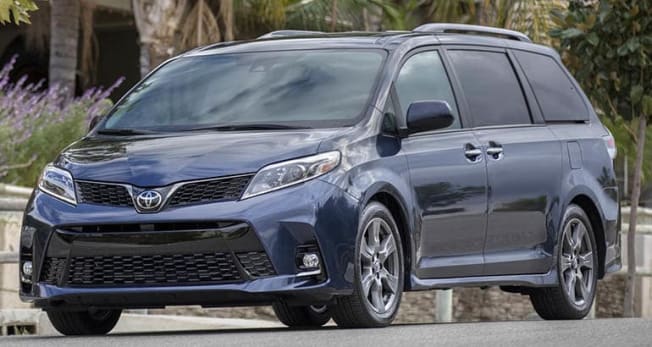 The Sienna can seat eight and comes standard with lane departure warning (LDW), lane keeping assist (LKA), and adaptive cruise control. Even with all seats occupied, there's still plenty of room for cargo—which isn't the case with many three-row SUVs. Plus it's the only minivan to offer all-wheel drive.
Price range: $31,115-$48,890
Read the complete Toyota Sienna road test.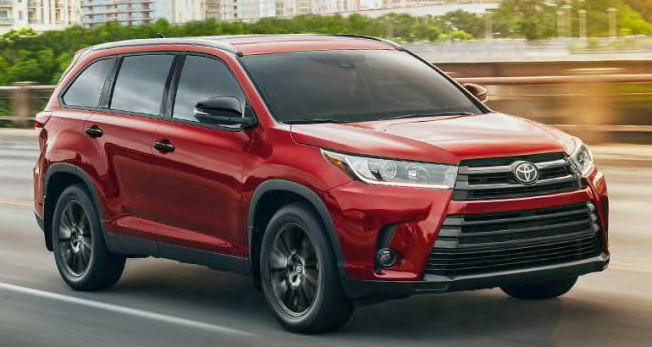 We recommend the Highlander because it features an absorbent ride, responsive handling, and a generous interior. Fuel economy is 22 mpg overall, and a hybrid version gets 25 mpg. Depending on trim, this SUV seats either seven or eight. LDW and LKA are standard.
Price range: $31,330-$48,630
Read the complete Toyota Highlander road test.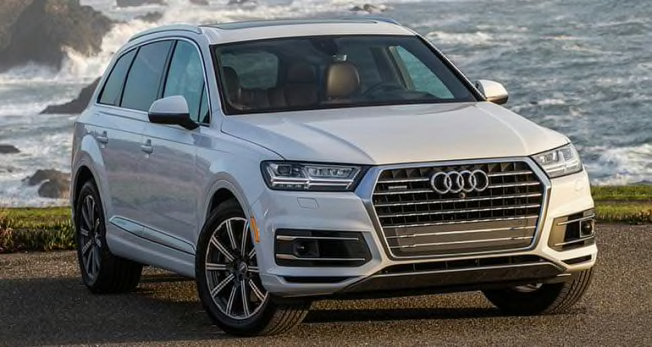 This luxury choice offers a tranquil interior, a powerful V6 engine, and capable handling.
Price range: $48,350-$62,850
Read the complete Audi Q7 road test.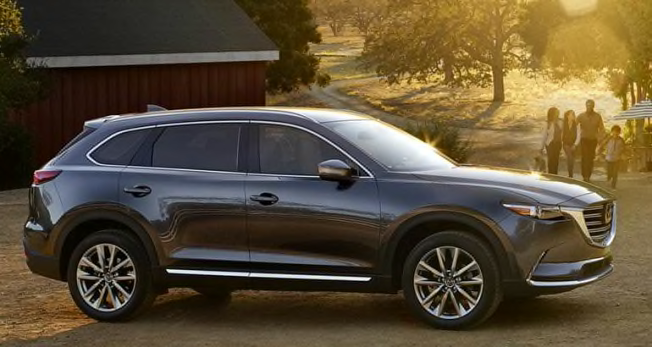 It has stylish looks and is engaging to drive, with standard blind spot warning (BSW).
Price range: $32,280-$45,365
Read the complete Mazda CX-9 road test.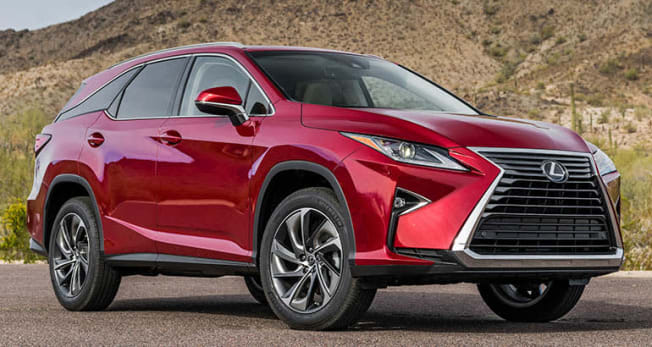 The Lexus RX has continued to win the loyalty of its buyers by delivering a driving experience that accentuates comfort, tranquility, and luxury, topped by good reliability. The RX L adds a third-row seat—a welcomed convenience, but the space is best suited to a grade-schooler.
Price range: $47,770–$54,655
See the complete Lexus RX L road test.
Car Picks for Every Life Stage
Editor's Note: This article also appeared in the March 2019 issue of Consumer Reports magazine.