Best Cars for Downsizing Families
Just you and your plus-one? These cars are comfortable, quiet, and fun to drive.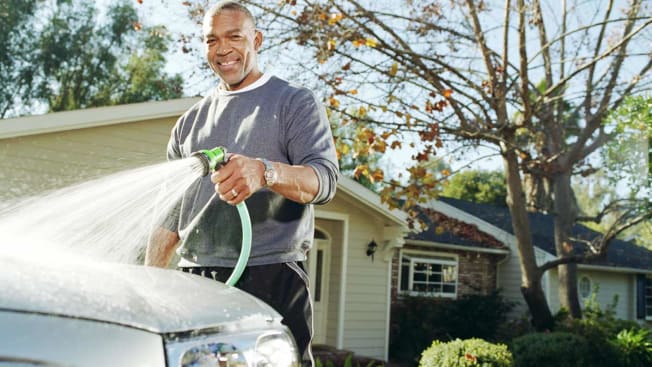 Sometimes the best reason to buy a car is simply because you want to treat yourself. Maybe the kids have moved out, you're downsizing from two cars to one, or you've just decided to splurge. Well, it's okay to buy that dream car—as long as you've done your research first.
Gabe Shenhar, CR's associate director of auto testing, says that a sporty sedan is usually the best fit for a driver who wants a car that's both comfortable and fun to drive. "Sedans often handle and ride better than SUVs, so they're a good choice if you want a sportier car and don't need the extra versatility of an SUV or minivan," he says.
"But if you got used to sitting high up and like the ease of access, there are also some sporty SUVs out there as well," Shenhar says. Now that his kids are grown and moved out of the house, that's exactly what he bought for himself.
For this list, we only included cars that accelerated from 0 to 60 mph in under 8 seconds, offered easy access to a comfortable front seat, and handled and rode well in our tests. We removed all price constraints but only included vehicles that got high Overall Scores. Last, we made sure to add a few vehicles of various types, because everyone's idea of a dream machine may be different.
For safety, forward collision warning (FCW) and automatic emergency braking (AEB) are must-haves.
Key Criteria for the Downsizing Life Stage Score:
Performance, easy front-seat access, good handling and ride, quiet cabin, front-seat comfort.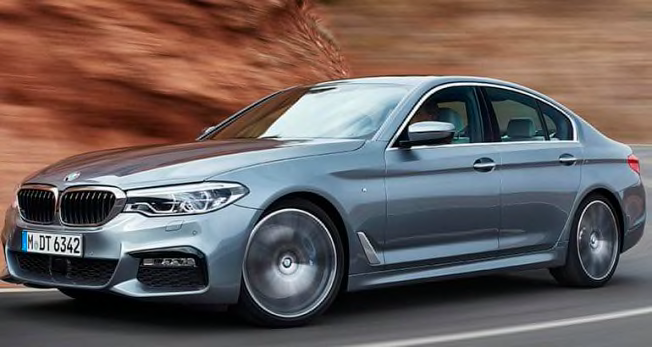 The 5 Series is a satisfying sedan that trades a bit of its former sportiness for more comfort and overall refinement. Still, even the base engine—a turbo four-cylinder—packs a punch, and the more powerful 540i and M550i variants are a joy to drive. There's also a plug-in hybrid version.
Price range: $53,400-$110,000
Read the complete BMW 5 Series road test.
The Genesis G80 gets good marks in our owner satisfaction and reliability surveys, and it is also a great value. If your car needs service, Genesis' 3-year/36,000-mile concierge service will pick up your car and drop off a loaner, so you'll never have to drink lousy dealership coffee.
Price range: $41,750-$59,500
Read the complete Genesis G80 road test.
Need some extra space but still want a quiet interior with luxurious appointments? The RX350 SUV has plenty of room for rear-seat passengers and cargo, and the three-row RX350L can fit even more. If you want the same space with some fuel savings, the 450h hybrid gets an excellent 29 mpg overall.
Price range: $43,570-$54,655
Read the complete Lexus RX road test.
The second-generation Q5 is one of the best choices among compact luxury SUVs. Nimble handling and plenty of power, plus supportive seats and upscale fit and finish.
Price range: $43,275-$49,725
Read the complete Audi Q5 road test.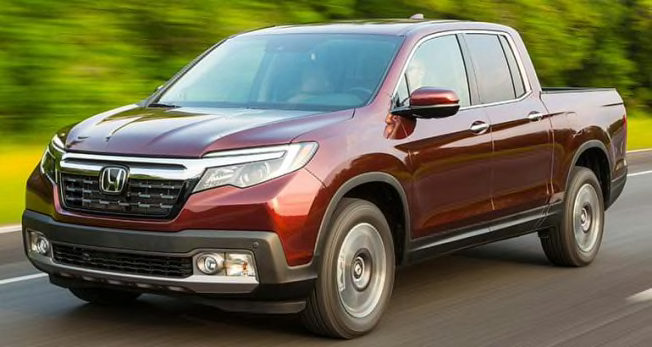 This pickup is easy to live with and great for household projects. Ride and handling are more refined than in conventional pickup trucks, and the cabin is quiet.
Price range: $29,990-$43,420
Read the complete Honda Ridgeline road test.
Car Picks for Every Life Stage
Editor's Note: This article also appeared in the March 2019 issue of Consumer Reports magazine.