Jif Peanut Butter Linked to Salmonella Outbreak
J.M. Smucker issues recall after consumers in 12 states are sickened The Centers for Disease Control and Prevention announced Saturday that it was investigating a multistate salmonella outbreak linked to Jif Peanut Butter.  Sixteen people have become ill, and two have been hospitalized. No deaths have been reported.  
The illnesses occurred in 12 states: Arkansas, Georgia, Illinois, Massachusetts, Missouri, New York, North Carolina, Ohio, South Carolina, Texas, Virginia, and Washington. However, the agency said that the outbreak might not be limited to these states, because many cases of salmonella aren't reported and the products were shipped nationwide. The CDC estimates that for every person with a confirmed case of salmonella, there are about 30 more illnesses that go unreported.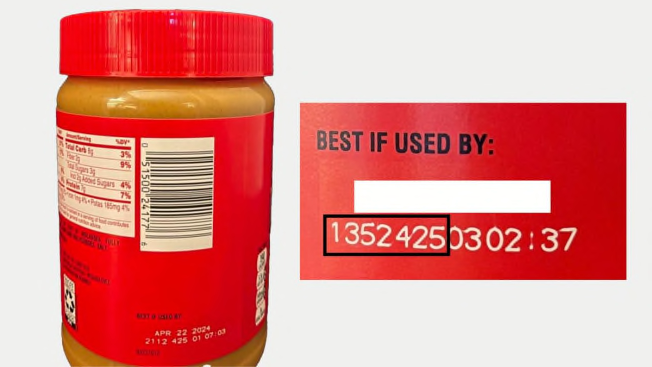 The CDC said peanut butter has a long shelf life and advised consumers to check any Jif product they may have on hand to make sure it isn't part of the recall.  
If you have any of the recalled products, throw them away.  
"Peanuts and peanut butter can become contaminated with salmonella from the environment or during the production process from the machinery," says James E. Rogers, PhD, director of food safety research and testing at Consumer Reports. "Foods contaminated with salmonella look and smell normal. That's why it is important to pay attention to recalls so you can prevent infection."
Symptoms of salmonella—diarrhea, fever, and abdominal cramps—can appear between 12 and 72 hours after being infected, according to the CDC. More severe symptoms can include a high fever, aches, headaches, lethargy, a rash, and blood in the urine or stool. 
In some cases a salmonella infection may become fatal. Every year, about 420 people die from acute salmonella infections.
If you think you've been sickened by a recalled Jif product, you can report your illness to an  FDA complaint coordinator in your state or region.
Products recalled: A variety of types and package sizes of Jif Peanut Butter with lot codes 1274425 to 2140425. You can find the lot code near the "best if used by" date.
The problem: The peanut butter may be contaminated with salmonella. 
The fix: Check Jif packages for the information above before purchasing. If you have any of this peanut butter in your refrigerator or cabinets, do not eat it. Throw it away. 
How to contact the manufacturer: Consumers with questions can contact J. M. Smucker at 800-828-9980.
Editors' Note: This article, originally published on May 22, 2022, has been updated with information about the recall of products made with Jif peanut butter.