Top Tier Gasoline Worth the Extra Price, Study Shows
An analysis by AAA reveals that gas with detergent additives can keep an engine running smoothly Not all gasoline is created equal. There is plain old regular, and then there is regular gasoline that meets a higher standard, known as "Top Tier." The difference between the two is significant, based on an extensive study conducted by AAA in 2016. Testing from that membership group revealed that consumers would be wise to factor the quality of the gasoline into their purchase decision, even if it costs a little more.
Gasoline is essentially a shared commodity, often stored in common containers until it is purchased by a major retailer. After that, the retailer treats the gas with a specific additive, thereby giving the fuel its brand identity. But are these additives just a dosage of marketing hype?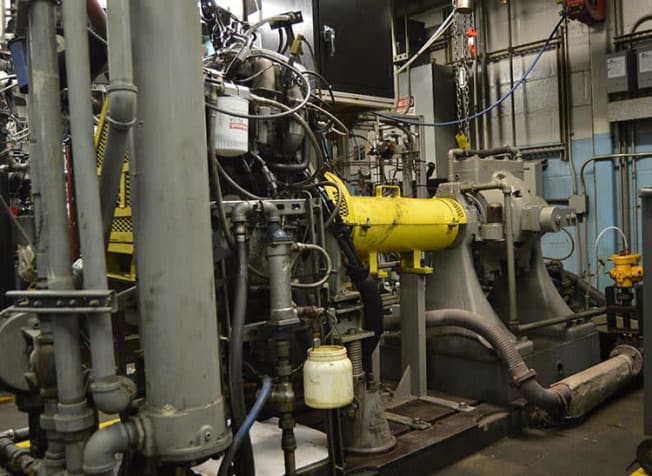 Retailers include 76, Aloha Petroleum, Arco, Beacon, Breakaway, Cenex, Chevron, Citgo, Conoco, Costco, CountryMark, Diamond Shamrock, Express Mart, Exxon, Fast Fuel, GetGo, HFN, Harmons Fuel Stop, Hele, Holiday, Kwik Star, Kwik Trip, Marathon, Meijer, Metro Petro, Mobil, Ohana Fuels, Phillips 66, QT/Quik Trip, Reeders, Road Ranger, Rutter's, Shamrock, Shell, Simonson, Sinclair, Sunoco, Texaco, Valero, Value America, Wow, and Win Win.
Check this updated list of Top Tier retailers.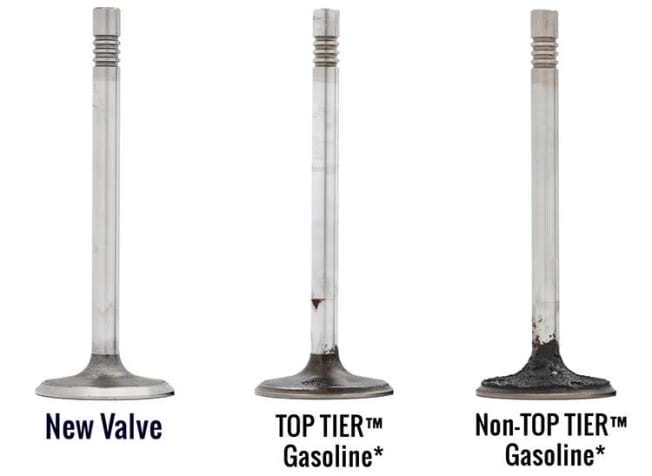 For the test, an independent engine testing lab that specializes in fuel analysis operated an engine continuously for 100 hours on a cycle to represent 4,000 real miles of use. The engine was then disassembled and photographed, and its key components were weighed and measured to determine the thickness of carbon deposits. Six fuels were used, randomly selected and split among three basic gasoline sources and three Top Tier.
The results showed that on average, non-Top Tier gasoline had 19 times more carbon deposits on injectors, on intake valves, and in the combustion chamber than Top Tier gasoline.
AAA also found Top Tier gasoline can have a cleansing effect, reducing intake valve deposits by 45 to 72 percent when used over a 5,000-mile interval. Variation in the results is attributed to the detergents used by different brands.
Further, analyzing gas prices over a 12-month period found just a 3-cent price difference between non-Top Tier and Top Tier gasoline.
Bottom line: For the nominal investment, this study shows that motorists would benefit from using Top Tier gasoline as their primary fuel.