Best Emergency Gear of 2015
Honda, Ridgid, Kohler, Cub Cadet, and Stihl are among top picks of generators, snow blowers, and chain saws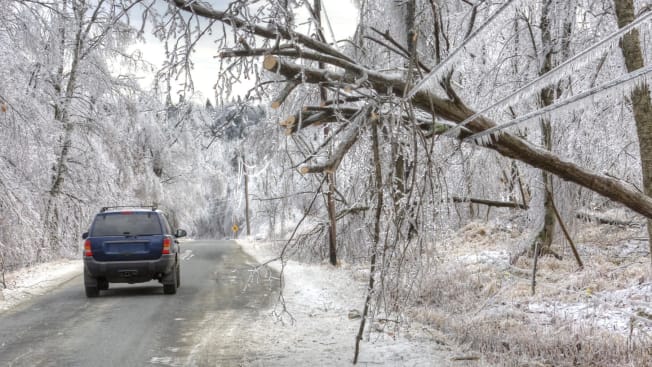 Generators, snow blowers, and chain saws are something you probably don't think much about until you really need them. Like when you're sitting in darkness while your neighbor's house is lit because his generator is humming along or when you look forlornly at a cleared driveway when yours is still covered in snow. After a few rough storms, or a tree across the driveway, homeowners often come to the decision that it's time to get some emergency gear. Here are some top picks from Consumer Reports' 2015 tests.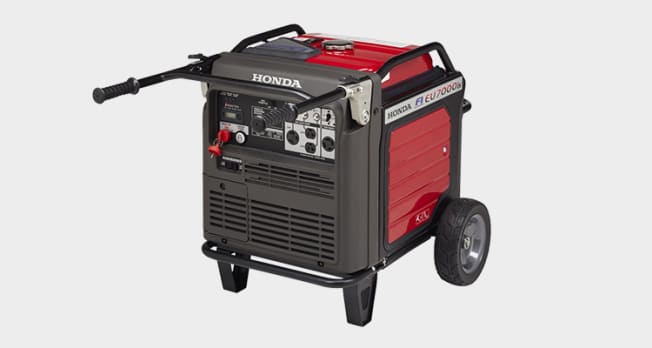 The inverter-style, gasoline-powered Honda EU7000is, $4,000, topped our generator Ratings due to its especially quiet running, but for $3,000 less the 6,800-watt Ridgid RD906812B also provides ample power, cleanly and consistently. You get a number of helpful features for the price, including electric start, low-oil shutoff (which protects the engine from overheating if the oil level dips too low), and fuel shutoff, which prevents leaks and keeps gas from getting trapped in the fuel system and spoiling during storage. You also get a low-oil light to tell you why it shut down in that instance.
You might prefer a generator that kicks in automatically when the power goes out. So-called stationary (or standby) generators check themselves routinely and display a notice or can text or email you if there's a problem. The Kohler 8.5 RES-QS7, $3,200 not including installation, delivered 7,000 watts of smooth, steady power using natural gas and 1,500 more using propane. It was also among the quietest of the stationary models we tested, and it shuts down automatically if the engine-oil level gets low. An add-on module, $475, lets you monitor your generator's status from anywhere on your computer.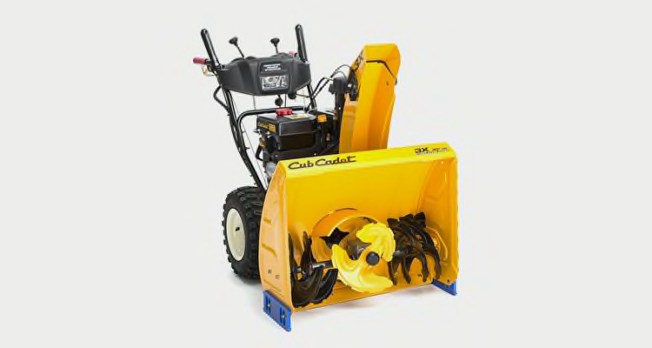 The hands-down winner from our snow-blower tests is the gasoline-powered Cub Cadet 3X 30HD 31AH57SZ710, $1,650, which uses a novel second impeller to give this 30-inch, two-stage Cub Cadet super-fast clearing. That plus enough throwing distance for wide driveways are the major perks, along with easy steering. The price includes electric starting and a headlight. It's the perfect pick for large driveways, consistently heavy snows up to about 24 inches—or occasional winter blizzards where you want the ultimate in clearing speed.
Our snow-blower Ratings also include more compact gasoline-powered models such as the 24-inch Craftsman 88173, $680. For lighter snowfalls and easier storage, consider the single-stage gasoline-powered Toro Power Clear 721E, $570. The 21-inch unit is powerful enough for a moderate-size snowfall, yet light enough to lift onto a porch or deck, with removal speed and plow-pile performance that were tops in this group.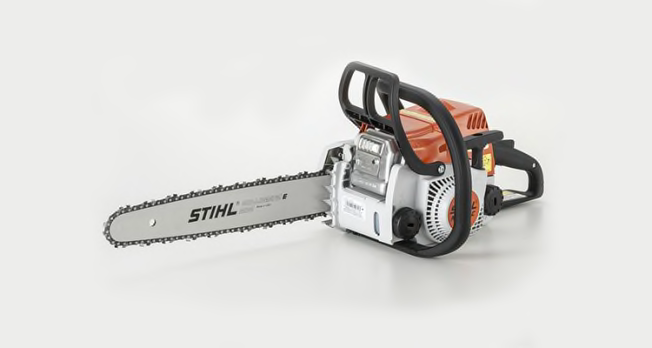 It's hard to beat the Stihl MS 180 C-BE, $230, for a fine, all-around performing chain saw. While most of the lighter-duty gas-powered models in our chain saw tests cost under $200, ultrafast cutting and a relatively light weight help justify this 16-inch saw's higher price. Also handy are a chain brake and tool-free chain adjustment, along with a durable blade cover.
Should you prefer a chain saw for infrequent cutting of fallen branches and other light work, consider a corded-electric saw such as the $100 Worx WG303.1. In addition to being faster and better balanced than its larger 18-inch sibling, the Worx WG304.1, this saw had cutting speed on a par with the fastest light-duty gas saws we tested. Other pluses include a chain brake, tool-free chain adjustment, and a durable bar cover for safe storage. But as with other plug-in saws, you'll need to work within 100 feet of an outlet. One caveat: There's no vibration dampening.
More choices. If you're new to shopping for any of these products, don't head out to the store or dealership without some familiarity with the functions and features that might matter most to you. For that, see our buying guides for generators, snow blowers, and chain saws.