9 Eco-Friendly Gift-Wrapping Ideas
No trees were harmed in the wrapping of these presents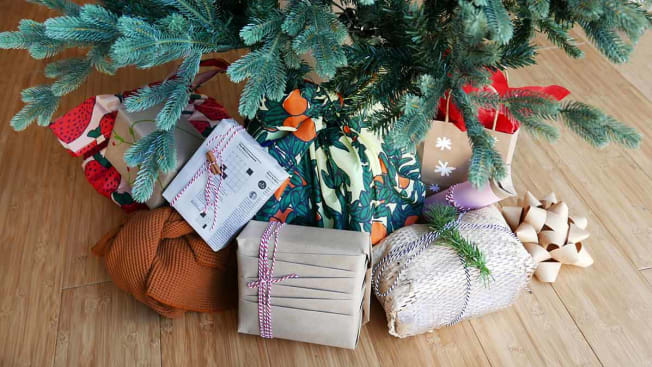 The holidays are the season of gift-giving, but if you're wrapping your present, you're likely also giving trash. Americans throw out 38,000 miles worth of ribbon after the holidays—enough to tie a bow around the Earth. But the biggest gift we can give the planet is to be less wasteful (especially since household waste usually increases about 25 percent this time of year). One way to help reduce is to opt for more eco-friendly gift wrap.
"One rule of thumb to remember is the fancier the wrapping paper the less recyclable it is," says Jeremy Walters, sustainability ambassador for Republic Services, one of the largest waste management companies in the country. If it's glossy, glittery, foiled, or plastic-lined, it's unrecyclable. Matte paper and tissue paper are recyclable and we'll show you how to spruce them up below.
Butcher paper or shipping paper comes in rolls big enough to wrap all sizes of presents and the lack of patterns means you can use it year-round, not only during the winter holidays. For smaller gifts, construction paper is easy to handle and comes in all the colors of the rainbow. Both are recyclable and offer blank canvases to decorate as you please, whether that's with stamps, markers, or twine.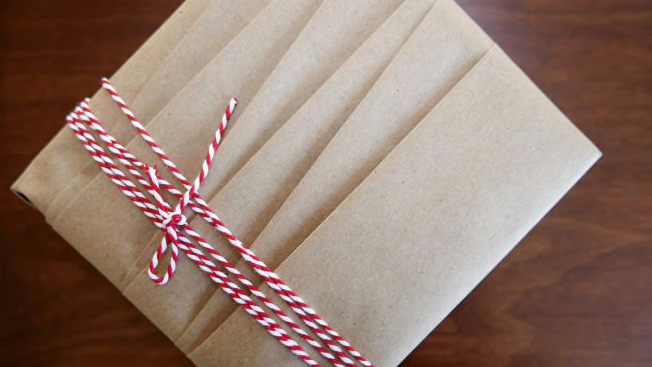 If drawing's not your thing, try adorning the wrap with texture, such as pleating the paper before wrapping the present or sticking a plain paper bow on top for a monochromatic look.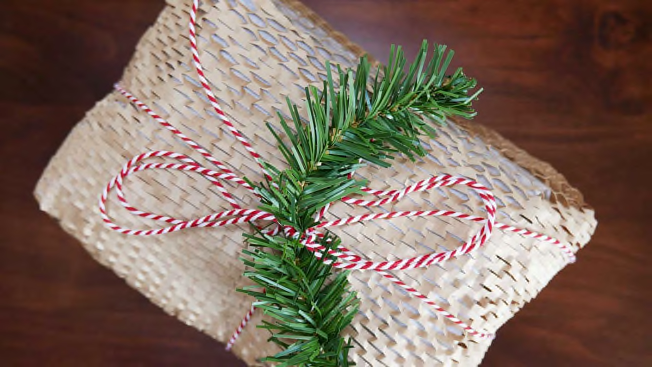 Simple origami still too complicated? Save eco-wrap packaging from your shipments and reuse them as gift wrap.
Gift bags also come in plain paper and have the added benefit of being reusable. There's also no need to buy anything—just save these over the year from food shopping and deliveries and such, then decorate them as you see fit with stencils, stamps, freehand drawings, and even Wite-Out.
Why not bring back this retro trend of wrapping gifts in the comics or puzzles section? Magazine ads and editorials make great wraps for smaller gifts.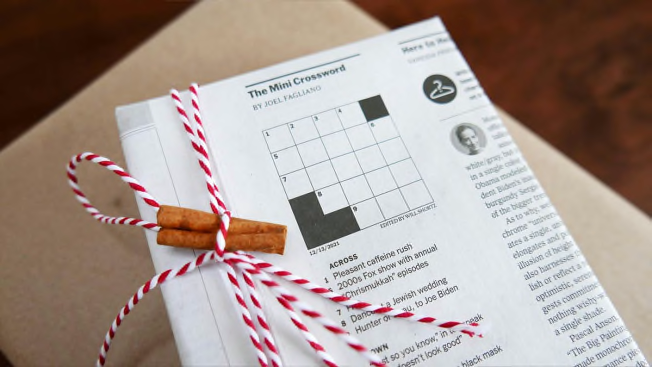 If you still want the look of printed wrapping paper, opt for one that is made from recycled paper, such as Wrappily.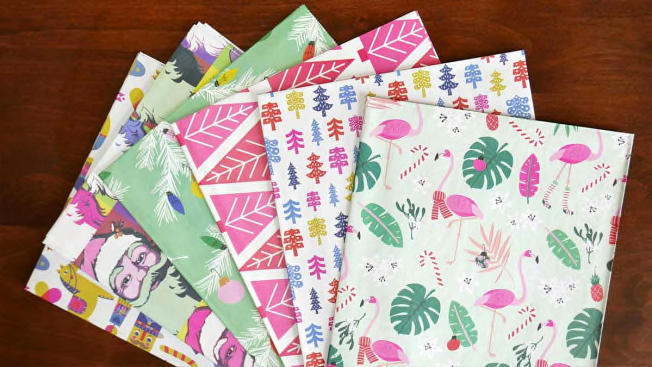 Gifts are traditionally wrapped in square cloths in Japan (where it's called furoshiki) and Korea (where it's called bojagi). The wraps can be reused over and over among friends and family. While this method is becoming more popular Stateside, you don't need to buy special cloths to partake. Scarves, kitchen towels, handkerchiefs, and even tablecloths will do.
Save the cardboard rolls from your paper towels and toilet paper and turn them into cute pillow boxes for small gifts and stocking stuffers. Score each end of your cut roll in half-circle shapes, place the gift inside the roll, and push the ends in. Tape the pillow box shut and embellish it with scraps of wrapping paper and string.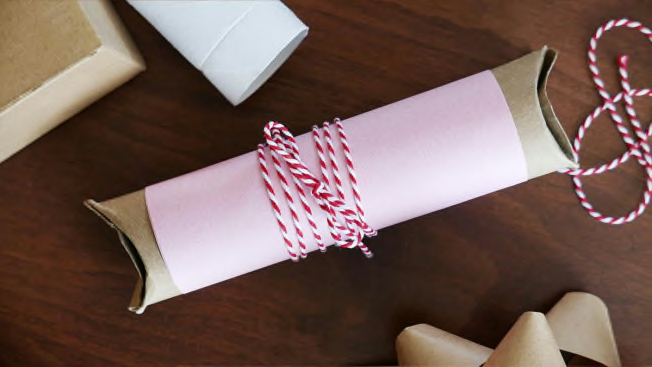 Instead of foil or plastic bows and laminated ribbons, adorn your presents with sprigs of rosemary, holly, and pine cones. Natural raffia and twine can also help add charm to the wrapping while working to hold the package together without tape. Alternatively, opt for plastic-free or biodegradable paper tape.