Treat Yourself: Use Your Gift Cards on These Top Electronics Products
Splurge on a new TV, sound bar, smart speaker, or headphones that aced CR's tests
When you shop through retailer links on our site, we may earn affiliate commissions. 100% of the fees we collect are used to support our nonprofit mission. Learn more.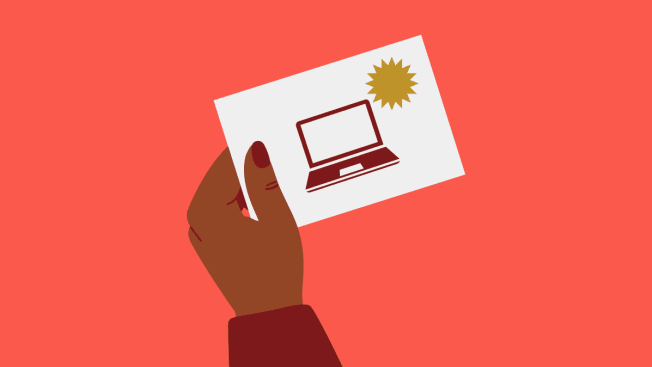 Did you score a pile of gift cards this holiday season but don't know what you should use them to buy? From TVs to headphones, we have some top-performing product picks from CR's tests that will help you treat yourself to the very best electronics.
Go to Consumer Reports' Holiday Gift Guide for updates on deals, expert product reviews, insider tips on shopping, and much more.
This 65-inch 4K OLED smart TV from LG has top-notch picture quality and effective HDR performance, which can produce enhanced contrast and brighter specular highlights when done well. (LG 4K TVs support different HDR formats: HDR10, Dolby Vision, and HLG.) The TV, which can also deliver very satisfying sound, supports Dolby Atmos audio. This set comes with LG's updated smart TV platform plus its voice-enabled ThinQ artificial intelligence platform, which allows it to interact with and control other compatible smart home products. The TV also has built-in support for Google Assistant and Amazon Alexa digital voice assistants, and works with Apple AirPlay 2.
For more options: Best TVs of the Year
Despite its compact size, the Sonos Beam is among the better-sounding models in our ratings. It has a lot of features, too, including the ability to add a Sonos subwoofer and other Sonos speakers to make a full surround-sound system. Offered in black or white, the sound bar has built-in support for Amazon's Alexa and Google Assistant; it also supports Apple AirPlay 2.
For more options: Great Sound Bar Speakers at Every Price
This is the updated version of the 4K-ready Fire TV Cube, essentially a mashup of two of Amazon's popular Alexa-powered devices, the Fire TV streaming player and the Echo Dot smart speaker. Like its predecessor, it adds an interesting element into the mix: universal remote control capability.
Compared with the first generation, the new model adds a more powerful processor, a faster response time, and Dolby Vision HDR. There are buttons on top of the unit to adjust the volume and mute the microphones, but the Cube is really all about voice control. What makes the Fire TV Cube stand out, though, is that it lets you control a host of other compatible AV gear, including TVs, sound bars, receivers, and even some cable and satellite boxes.


For more options: Best 4K Streaming Media Devices
The Sony WF-SP700N delivers dependable noise-canceling and audio quality. It features controls to turn noise-canceling on and off, and activate a monitoring mode that amplifies sound from your environment for situations such as a train ride, where you might want to hear announcements. The controls also let you access digital assistants, accept calls, skip tracks, and play or pause music playback, though there's no integrated option for volume adjustment. The advertised 3-hour battery life is short but not unusual for true wireless models, and this one has a quick-charging function as well as a carrying/charging case with a built-in battery that can recharge the earphones twice before you need an outlet.

For more options: Noise-Canceling Headphones on a Budget
This over-ear wireless model from Monoprice is usually available for around $50, a steal given its superb noise-canceling performance and above-average sound quality. The BT-300ANC features integrated controls for calls, volume, and playback, and the ear cups fold in for easy storage and transport. According to Monoprice, the battery will run for 8 hours between charges with both Bluetooth and noise-canceling turned on. (CR doesn't test battery life in headphones.) You can keep the music going even longer by switching off Bluetooth and using the detachable audio cable, which is included.
For more options: Noise-Canceling Headphones on a Budget
The Edifier S1000MKII, a reasonably priced Bluetooth speaker system that's sold in a stereo pair, excels sonically. It features smooth trebles that aren't jarring but still let you hear the delicate shimmer of a cymbal. Its musical low frequencies allow you to differentiate between an acoustic doghouse bass and a Fender Jazz bass cranking through an Ampeg amp. The all-important midrange, where most vocals and solo instruments live, is free of the distortions and colorations that can make lesser speakers tiring to listen to after a while. And with its classic stereo configuration, the Edifier provides a truly convincing illusion that the musicians are in the room with you. Want to hear for yourself? Listen to Pink Floyd's epic "Dark Side of the Moon" on the model.

For more options: Best Wireless Speakers
The previous generation Echo Show 8 has an 8-inch touch screen (ideal for displaying online recipes) and responds to voice commands (useful when you've got messy hands). The device's footprint is also significantly smaller than that of the Show 10, which needs a beach-ball-sized space on a countertop to provide clearance for a rotating screen. As with many smart speakers, though, the Show 8's sound quality is somewhat lacking according to our testers, who note the model's strident high frequencies. The most significant feature found on the newer second-gen Show 8 is the camera's ability to "follow" you around the room on a video call, a benefit that's likely not worth the price difference.
For more options: Best Smart Speakers
The newest Echo looks radically different, with a globelike styling replacing the now-iconic cylindrical styling. Its smart speaker capabilities haven't changed much because the Echo, like all smart speakers, relies on the company's cloud servers to do the digital heavy lifting. The Echo is improved with a new Zigbee smart home hub that allows you to control compatible devices without using an app. The sound quality is also noticeably better than the previous version, with better bass and clearer trebles. If you listen to a lot of music, you might consider the more expensive but better-sounding Echo Studio.
For more options: Best Smart Speakers
This 12.3-inch 2-in-1 detachable laptop is suitable for complex school or office work. But you might notice a lag when performing media editing or playing video games. The display is bright, has wide viewing angles, and shows lifelike colors. Battery life is reasonably long at 10.5 hours in web-browsing tests, and at just 2.4 pounds, it's lighter than typical laptops of this size category. And of course, there's something to be said about the versatility of being able to remove the keyboard to use it like a tablet.

For more options: Best Laptops
The Amazon Fire HD 8 Plus has an 8-inch screen that makes it a solid choice for those who enjoy reading or watching movies. It has 3GB memory and is available with 32GB storage, but you can also add a micro-SD memory card for more storage. Battery life is impressive. But our tests found that it's slower than most other tablets we've tested, though it's acceptable for most everyday tasks, such as web browsing or email.

For more options: Best Tablets
Ergonomic Keyboard
Kinesis Freestyle2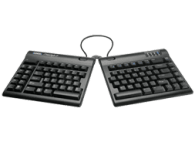 Give your loved ones the gift of comfort with an ergonomic keyboard. Available in a wired or wireless configuration, the Kinesis Freestyle2 features a fully split design. That means each half of the keyboard can be positioned directly in line with the user's shoulders, effectively reducing internal shoulder rotation and ulnar deviation of the wrist. The membrane keys are easy to activate and include options for shortcuts and media controls. The palm rests, adjustable legs, and number pad are sold separately ($35 to $50). It's compatible with Android, Chrome, iOS, Linux, Mac, and Windows.
For more options: The Best Ergonomic Keyboard for You
Ergonomic Mouse
ZLOT Vertical Gaming Mouse
This mouse places the forearm, wrist, and hand in a "handshake" position, greatly reducing stress in the forearm. When properly oriented, it reduces wrist extension, too. Note, however, that the natural position with the front facing forward requires a slight extension. The model features 11 programmable buttons, five dpi settings, and a matte finish that feels comfortable under the fingers and palm. On top, you'll find a mini joystick, handy for gamers but potentially annoying for others because it springs into action with a slight bump. No left-handed option.
For more options: The Best Ergonomic Mouse for You
The new Apple Watch SE packs in a vast majority of features most people desire in a smartwatch and leaves out the higher-end tech and add-ons that sometimes go unused. And in exchange, the price is lower than for other Apple Watches. The SE comes in two sizes (40mm or 44mm) and two hardware configurations (GPS-only or GPS plus cellular). The bands are interchangeable, too.
For more options, check our buying guide and ratings for smartwatches.
Wireless Charger
Samsung 15W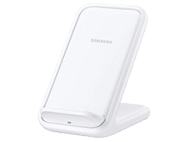 This charger has a built-in cooling fan and a gridded surface that lets air flow behind the device, which is meant to allow for faster charging. As a small trade-off, the charger is bulkier than most of its competitors. The angled stand also allows you to view a phone's screen in portrait or landscape position as it charges.
For more options: Best Wireless Chargers for Your Smartphone and Other Devices
While technically a fitness tracker, this model has more of a watchlike feel. You get a 1.3-inch monochrome display that shows your step count and real-time heart rate. The Forerunner 35 has a built-in GPS and a claimed battery life of nine days, and it made good on its water-resistance claim of 164 feet. In our testing, it received top marks for heart-rate tracking and step-count accuracy, as well as for ease of use.