Best Mother's Day Gifts Under $50
You don't have to spend a lot to treat the special ones in your life
When you shop through retailer links on our site, we may earn affiliate commissions. 100% of the fees we collect are used to support our nonprofit mission. Learn more.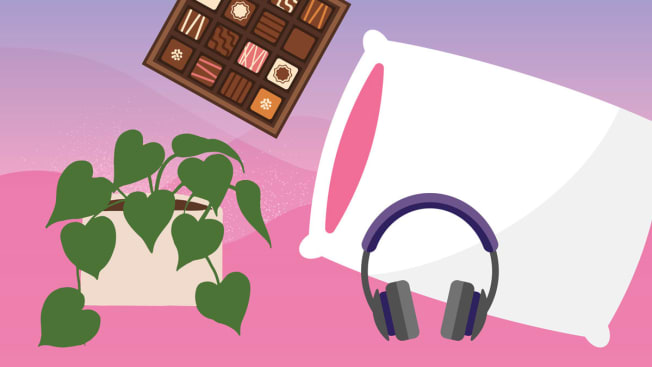 Fresh flowers are always a nice touch for Mom's special day, but this year treat her to a gift that lasts longer than the celebratory week.
Shopping on a budget? Don't feel as if you have to break the bank to get Mom something truly worthwhile—and remember, a little creativity can go a long way. From cold-brew makers to help her start the day on the right foot to noise-canceling headphones to wind down in the evenings, CR's tests show that you can find great products under $50 for the Mom in your life.
(Have room in your budget to splurge? Check out these additional gift ideas.)
Fuel Mom's java habit with a machine that can stand up to daily wear without compromising on taste. This Hamilton Beach coffee maker beats out dozens of pricier models in CR's battery of tests. It receives top marks for brew performance and is easy to use. And bonus points for the fact that it can be programmed to have piping fresh coffee waiting in the morning.

Pair this with: A bag of freshly roasted coffee beans from Mom's favorite neighborhood haunt.

For more options: Best Coffee Makers
Aerolatte To-Go Milk Frother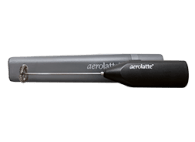 Upgrade Mom's brew game with a milk frother that's prime for whipping up cappuccinos, macchiatos, and more. The Aerolatte To-Go is one of the most popular frothers on the market, and it's a breeze to clean. The fact that it can easily fit in a kitchen drawer is also a big plus. In trying out this model at home, CR editor Daniel Wroclawski found that even though there was a bit of a learning curve to using the handheld device, once he had a hang of it, the cordless design of the frother made it easy to move around the cup or glass and froth the remaining liquid milk.
Pair this with: A mug prime for keeping a brew warm.

For more options: Best Milk Frothers
If Mom prefers her morning cup of joe chilled to perfection, a dedicated cold-brew maker is the way to go. Gone are the days of diluting it with ice or resorting to a lukewarm blend by spiking it with cold milk. The Primula Burke Cold Brew Coffee Maker is among the top-rated models in our tests, receiving an Excellent rating for convenience. Lightweight, it comes with a glass carafe, and most of its parts are dishwasher-safe, making it simple to clean. And even though it takes 24 hours to brew, you may find that the results are worth the wait.

Pair this with: Reusable glass straws.

For more options: Best Cold-Brew Coffee Makers
For the mom who digs herbal over caffeine, a new kettle makes for quite a thoughtful gift. Cue the Hamilton Beach Glass Kettle. It can boil 4 cups in 4 minutes and up to 7 cups in one sitting. The model received a Very Good rating in our test for how long it takes to cool down, as well as in convenience. Cleaning is a cinch—just remove the scale filter to wipe the interior of the machine—and keeping track of the water levels inside is just as simple with its easy-to-read capacity markings.

Pair this with: An assorted box of loose leaf teas and a strainer.

For more options: Best Electric Kettles
Manduka Eko Superlite Travel Yoga Mat
A yoga mat that can easily go from work to class (even to the park or the beach!) calls for a streamlined design that's lightweight and travel-friendly. This Superlite yoga mat from Manduka checks all the boxes. With minimal cushioning, this one manages to dry quickly and has an excellent grip on the floor.

Pair this with: A meditation cushion.

For more options: Best Yoga Mats
Jacques Torres Chocolate Assorted Bonbons
Indulge Mom's sweet​​ tooth with a box of chocolates that is sure to please. This assorted pack from Jacques Torres features an array of unique flavors, including orange-flavored dark chocolate with a lovely, albeit stingy, citrus flavor, according to CR editor Trisha Calvo. There's also a cinnamon-forward white chocolate one that Calvo noted as being "really unusual, and one of the top three chocolates" she tasted in our evaluations of the best boxed chocolates. 

Pair this with: A gift card to a local coffee shop.
Bloomscape Heartleaf Philodendron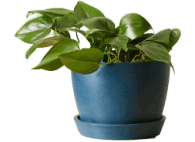 One of the best plants for beginners, heartleaf philodendrons can handle many different environmental conditions and still thrive. This low-maintenance green features glossy heart-shaped leaves and long, vining stems, and they're also easy to propagate, which is the process of growing new plants from the cuttings of a parent plant. 

Pair this with: A watering can and plant mister.

For more options: set of 2 for $21 at Amazon; $10 at Walmart
Breakfast in bed tastes a lot better with freshly made waffles. This Chefman Anti-Overflow Belgian Waffle Maker earned a Very Good rating in our tests, thanks to its top-notch performance in cooking and even browning. It's relatively more affordable than other top scorers in our ratings, and it boasts a solid color range, meaning that waffles can be brown and crispy or blond and fluffy, depending on your preferences. The nonstick Chefman machine is easy to use and even comes with a wraparound moat to collect excess batter. An added bonus: When not in use, the small appliance can be stored on its side for a compact fit.

Pair this with: Homemade waffle mix, a bottle of maple syrup, and fresh fruit. Oh yeah, and you do the cooking!

For more options: Best Waffle Makers
Finally perfected the art of the sourdough? Bake your best loaf yet and package it up in this preseasoned Lodge cast-iron skillet to kick off Mother's Day brunch. The versatility of the cookware is not to be overlooked—it lends itself as the ideal vessel for cooking up a variety of dishes, from pancakes and pies to one-pot dinners and so much more. This cast-iron frying pan scored an Excellent rating in our tests when it came to searing steaks and browning foods. Oven-safe and campfire-friendly, consider it a culinary staple every foodie should own.

Pair this with: Freshly baked bread with a side of jam and butter.

For more options: Best Cast-Iron Pans
SimpleHuman Compost Caddy
Living sustainably never goes out of style. Treat the eco-conscious one in your life with a composter that makes getting rid of food scraps easy and odor-free. This gallon-sized SimpleHuman Compost Caddy is designed to magnetically attach to any SimpleHuman trash can, which means it can remain hidden in plain sight while leaving your kitchen counters free and clear.  
Pair this with: A basket of fresh fruits and veggies.

For more options: How to Compost in Your Apartment
Sometimes, the key to R&R is tuning out the rest of the world, and noise-canceling headphones are a great way to do that. In our tests, the Monoprice BT-300ANC Headphones received an Excellent rating in active noise reduction and solid marks when it came to sound quality. Available at a fraction of the price of its competitors, this one can hold up its own. Among its features, integrated smartphone controls (which can easily be operated over Bluetooth) come in at the top, followed by a fold and swivel functionality that makes transport a breeze.

Pair this with: An audiobook.

For more options: Best Headphones
Upgrade Mom's streaming experience with a no-frills device that can transform her TV into a smart hub. Simply pop the Amazon Fire Stick into the TV's HDMI port and get instant access to many staple services. Expect top-notch picture quality with Dolby Vision HDR and take advantage of the voice control settings, which make navigation smooth, especially with Alexa-enabled devices such as the Echo or Dot.

Pair this with: Mom's go-to movie theater snacks.

For more options: Best 4K Streaming Media Devices
Give Mom a little something she'll look forward to at the end of each day. The Beckham Luxury Linens Hotel Collection pillow features a 100 percent polyester gel-fiber filling (that's meant to keep cool) and is covered with a 100 percent cotton case. In our lab tests, it received Excellent ratings in both back and side support, as well as breathability. Available as a set of two, and at less than $50, it's a deal hard to pass on. And let's face it, few things can compare with a good night's sleep.

Pair this with: A posy of lavender for Mom's bedside table.

For more options: Best Pillows
ThisWorks Deep Sleep Pillow Spray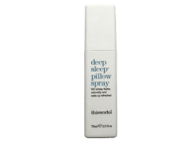 Sweet dreams are made of this. This scented pillow spray from ThisWorks features a combination of lavender, vetivert, and wild chamomile, and it's bound to make bedtime just a touch more luxurious. Simply spray it on pillows and sheets and indulge in the comforting scent. 
Pair this with: A silk eye mask.

For more options: 9 Products That Help Us Get a Good Night's Sleep