When you shop through retailer links on our site, we may earn affiliate commissions. 100% of the fees we collect are used to support our nonprofit mission.
Learn more.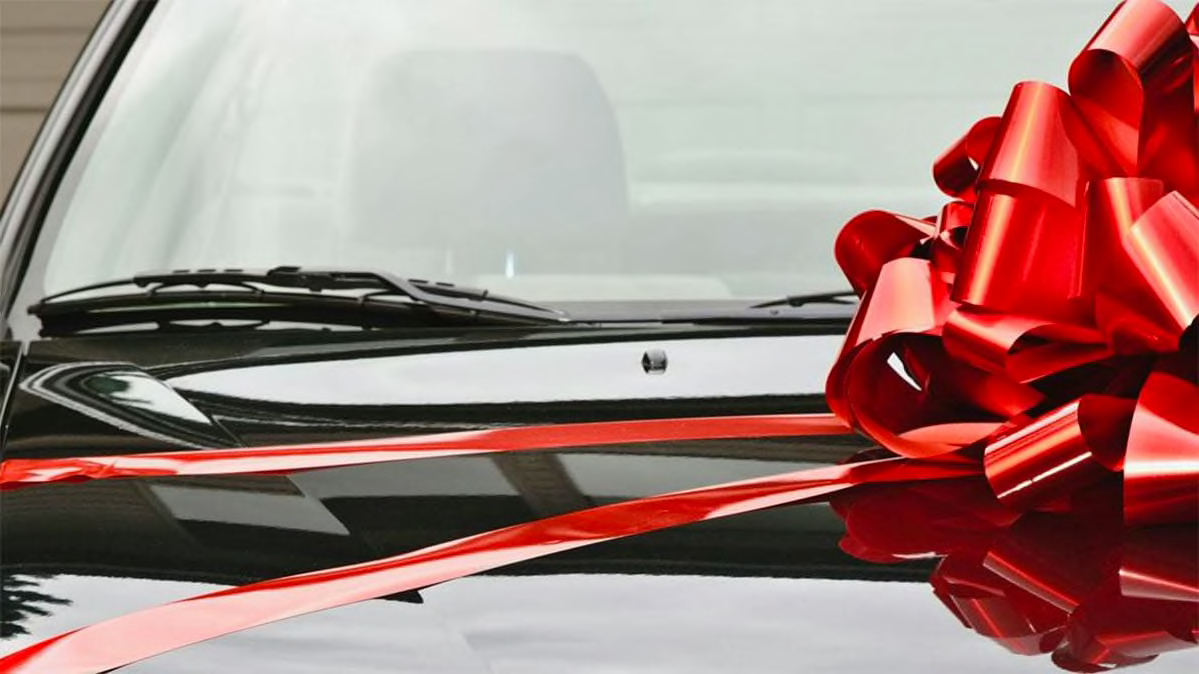 There are many gimmicky gifts available for car lovers. Sure, an air freshener, "Back Off" mudflaps, or a bumper sticker may be fun, but there are far more practical ways to treat auto enthusiasts on your shopping list.
The Cars team at Consumer Reports has pulled together a list of suggestions to turbocharge your holiday shopping. These products are based on our trials and testing. Most can improve the driving experience and potentially make it safer.
The prices run the gamut from stocking stuffers to major treats. Here, we present practical gifts for car lovers.
Music Subscription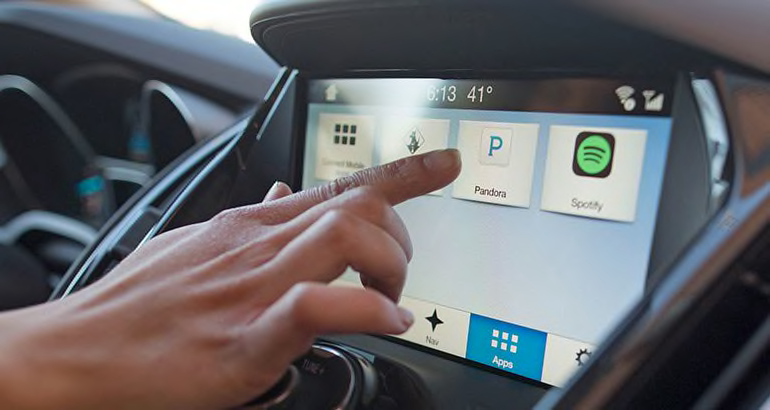 With the ability to connect a smartphone to a car stereo, drivers have more music options than ever. Newer cars can play music stored on or streamed from a phone, and some can even control cell-phone apps.
Pandora and Spotify are integrated into many infotainment systems, providing a compelling alternative to terrestrial and satellite radio. Each app has a base-level free service that's ad-supported (meaning you'll hear an ad every so often between songs).
For $5 per month, Pandora Plus removes ads from its streaming radio service, and Pandora Premium—at $10 per month—allows you to search for individual songs or albums and create your own playlists. The Family plan is $15 per month. And there are special rates for students and military members.
Spotify, a similar music service, likewise has a no-advertisement Premium service that starts at $10 per month. (Premium Duo can be shared by two users for $13.) Premium Family costs $15 per month and lets family members in the same household enjoy up to six Premium accounts. Premium Student includes Spotify Premium, Hulu, and Showtime for $5 per month.
Many cars over the past decade have come with a satellite radio receiver, enabling access to more than 140 channels of entertainment with a subscription to SiriusXM.
The service offers an introductory 12-month subscription for $60, allowing the music fan on your holiday list to play country, rock, hip-hop, classical, or pop music in the car and on an Amazon Echo Dot.
A premier streaming option for the same amount expands the entertainment to over 200 channels. Plans vary based on whether the listener is streaming in-car or on a computer and mobile device, or if the user wants video. Prices vary, and they increase after the first year.
Learn more about car infotainment.
Phone Mount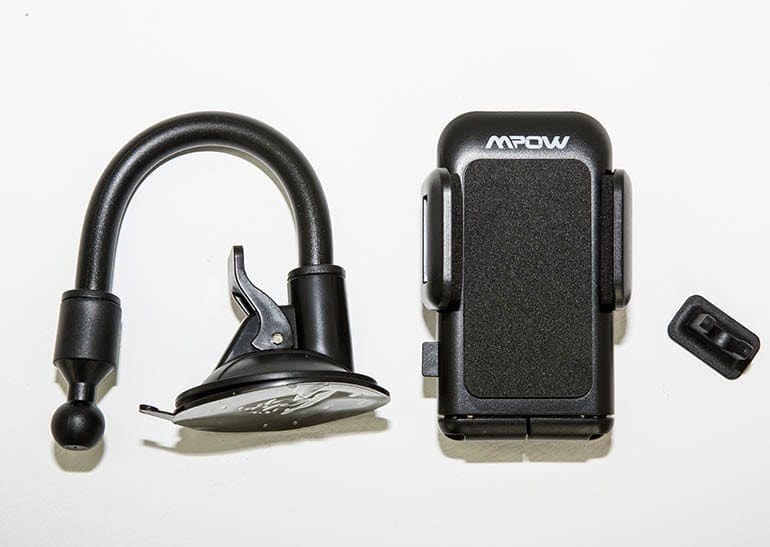 A phone mount can be a low-cost way to add convenience and even safety to your car. CR recently evaluated 15 cell-phone mounts, from ones that mount in air vents to those that attach to the windshield, to see whether any work best regardless of the vehicle type or model. Our car experts used each mount in their daily driving for weeks and logged their impressions.
We found pros and cons for each type, but one that stood out as a staff favorite is the windshield-mounted MPow 033 ($10.49, Amazon). We see the value in a model that has built-in charging capability to offset the energy demands of using phone-based navigation.
Learn how to choose the right phone mount for you, and check out our staff picks.
Jump-Starter Battery Pack
Micro-sized battery packs are powerful enough to jump-start a car with a failing battery. They can also be used to recharge portable devices such as mobile phones and tablets, which makes them a useful part of an emergency kit—as long as you keep them charged up and ready to go. Most weigh only a pound and are roughly the size of a paperback novel.
All the units we tested had at least one built-in USB port to handle those recharging duties, as well as a built-in flashlight. Some had connectors that allow you to charge certain laptops. These functions add a lot of versatility to the jump packs, especially if you're camping or when the power goes out at home. The 10 units we tested had an average price of about $90.
The standout in our tests was the Antigravity Batteries XP-10. It provided power to charge devices such as phones and laptops for three times as long as the poorest performers in our testing. The Antigravity device has two USB ports, several laptop connection options, and best-in-test device-charging capacity.
However, it can cost $50 more than the other models we tested. There are strong alternatives from Bolt Power, New Brights, and Spirit that performed almost as well for much less money.
Learn more about jump-starters.
Tire-Pressure Gauge
A simple stocking-friendly tire-pressure gauge can be an important reminder to drivers that they should check the pressure monthly. A car's tires should be properly inflated to get the optimum performance, safety, and tread life. Without the proper pressure, tires can wear faster and unevenly, waste fuel, and compromise the vehicle's handling.
There are three basic types of gauges: stick, dial, and digital. Our testing shows that you don't need to spend much to get a good gauge. Stick gauges are the most compact, making them easy to stow in a glove box. The Accutire MS-4400B digital unit is our pick for accuracy, durability, and ease of use, plus it's reasonably priced. The Intercomp 360060 is the enthusiast choice.
Tire Sealant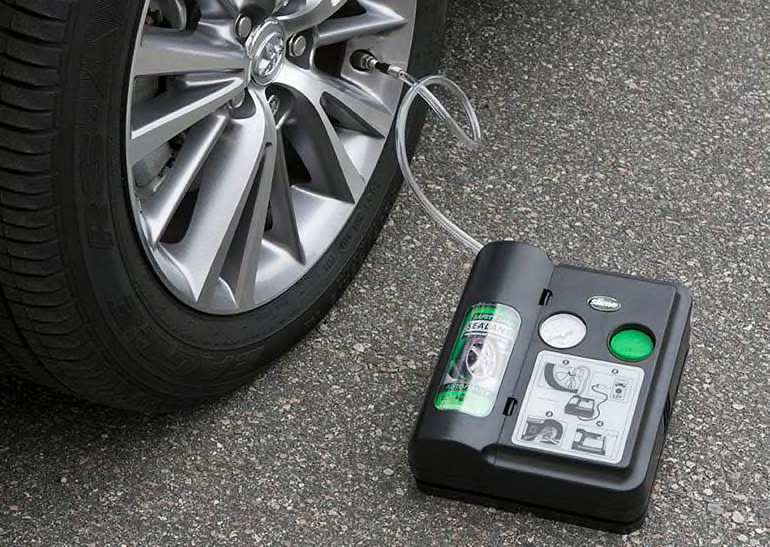 Pressurized-can sealants, tire-sealant kits, and liquid tire sealants can be smart additions to a car emergency kit, but each has limitations with storage and performance in addressing flat tires. No matter which type you use, be sure to get the tire professionally repaired or replaced as quickly as possible—typically within 100 miles or as directed by the product.
Of the three types, we favor the kits. They include a can of sealant and a compressor that work together. The sealant is connected to the tire via a screw-on tube, and the compressor is plugged into a 12-volt power accessory port. With most kits, the compressor forces air through a container of tire sealant into the flat tire. Unlike the pressurized sealant cans, these kits can pump a truly flat tire up to its recommended pressure. And because the sealant isn't pressurized before you use it, you can keep the kit in your car. (Pressurized cans risk rupturing if left in a hot car.)
Among the units tested recently, the staff favors the AirMan ResQ Pro + (Available at Amazon, $60).
See our complete evaluation of tire sealants.
Cordless Tire Inflator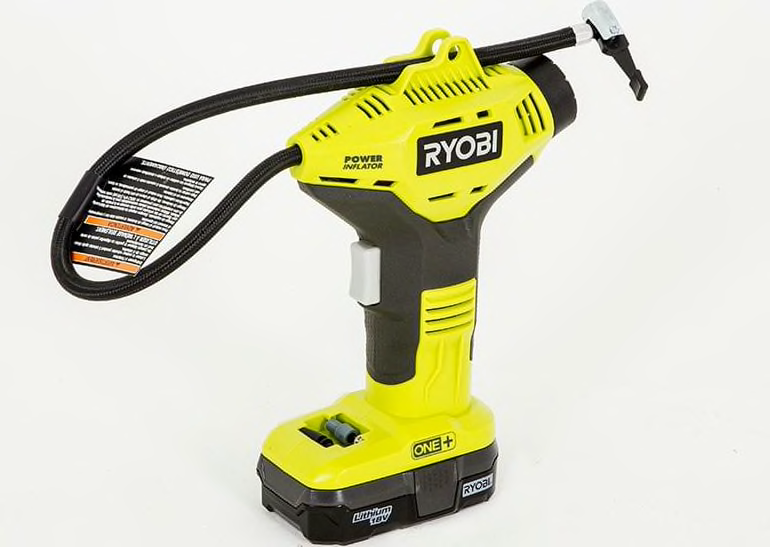 A cordless tire inflator is a great way to top off the air pressure in a tire. It eliminates the need to run a large compressor or drag around hoses at the local gas station.
They typically come with a connection to inflate car tires and, adding to their appeal, a needle adapter to inflate basketballs, footballs, and the like. Most also include a special adapter for blowing up inflatables like pool toys, and some have adapters for inflating high-pressure bicycle tires.
Many cordless tire inflators are compatible with a line of battery-powered tools, making it tempting to add the inflator as part of a suite rather than as a standalone item.
Among several less expensive handheld models, we like the Ryobi One+. From the group of inflators evaluated in 2017, the Ryobi had the most muscle with the fastest inflation performance. And it costs just $30 at Home Depot, assuming you can use the battery and charger from other Ryobi tools. (If you're not already a Ryobi tool owner, the total package with a battery and charger costs about $60 at Home Depot.)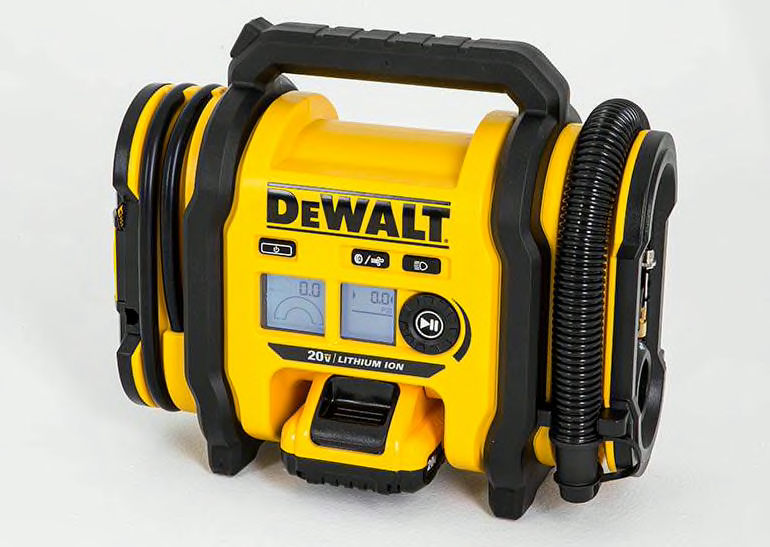 We looked at a number of larger, more expensive models that can inflate a car tire in 4 to 7 minutes. A real advantage for these larger compressors is that most allow you to set the target pressure, then just let it do its job. You don't need to remain crouched, holding the air nozzle in place.
If you're shopping for a cordless toolkit and prize having a great inflator, choose the DeWalt 20V Max Inflator ($99 at Home Depot) for its combination of overall good performance, simple-to-use features, quiet operation, and use of logical hose storage. Consumer Reports has found DeWalt heavy-duty cordless drills to be strong performers, as well.
Learn more about choosing a cordless tire inflator.
Headlight Restoration Kit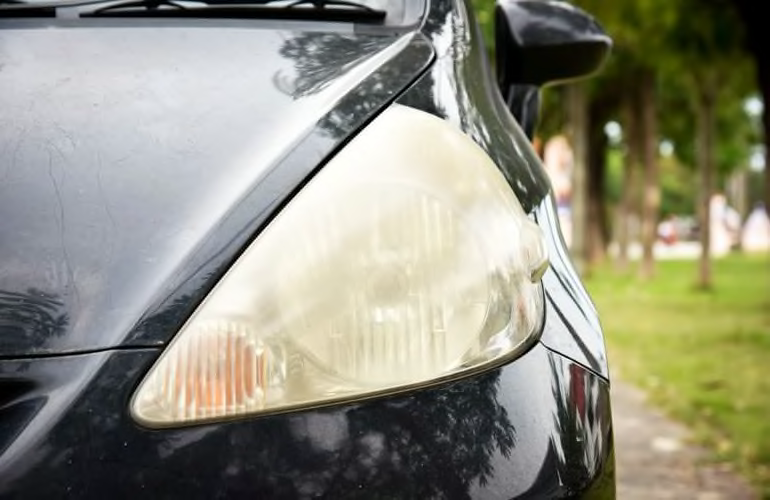 A headlight restoration kit can be a bright idea for a gift.
As cars age, especially those parked outside regularly, the headlight lens cover can become clouded or hazed because of exposure to the sun's UV rays. A study by AAA found that over time, the clouding effect can reduce the amount of light emitted by up to 80 percent compared with what you got when the car was new.
There are affordable DIY kits for removing the haze and resealing the plastic coating of those lenses. They take a bit of elbow grease, but the improvement can be significant. We evaluated several kits a few years ago and were impressed with the Sylvania Headlight Restoration Kit ($20 at Amazon) and the 3M Headlight Lens Restoration System ($13 at Amazon). Prices for kits typically run $10 to $22.
Learn more in our headlight restoration kit buying guide.
Emergency Kit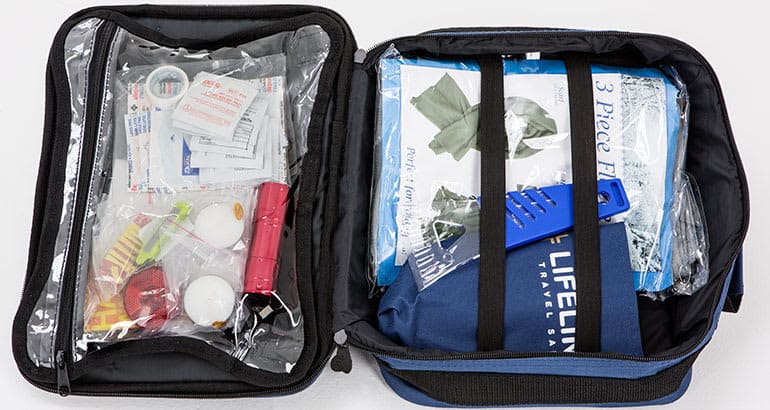 If bad holiday weather leaves you stranded alongside a slippery, snowy road, a well-stocked emergency kit can help get you back on your way, or at least make the time waiting for help less stressful.
Emergency kits vary widely in price and content, but they usually include battery jumper cables, a basic first-aid kit, a flashlight, a space blanket, a snow shovel, a tow strap, and an ice scraper.
We purchased a few winter emergency kits online to gauge what you might get and how useful they might be in a pinch. The ones we bought cost between about $45 and $75.
They may seem pricey, but you'll probably spend more than $100 to buy many of the items individually to assemble your own kit. Our team liked the AAA emergency kit, shown here, for its completeness and portability. It includes a metal shovel, cold-weather gear, and many safety essentials in its compact package, all for around $50 at Amazon.
Look for a kit that will complement how and where you drive, and consider how much space it might take up in a car.
Learn more about assembling your own emergency kit.
Car Shirts and Accessories
There is also the option of a simple automotive-themed T-shirt, hoodie, baseball hat, or keychain.
Discount clothing stores, such as Kohl's, and mass-market stores such as Walmart often stock these items. A fan may appreciate more official brand apparel available through car dealerships or an automaker's online store.
In addition to the usual items, you might find a cool modern or classic car emblem there that can make for a fun decoration.
Driving School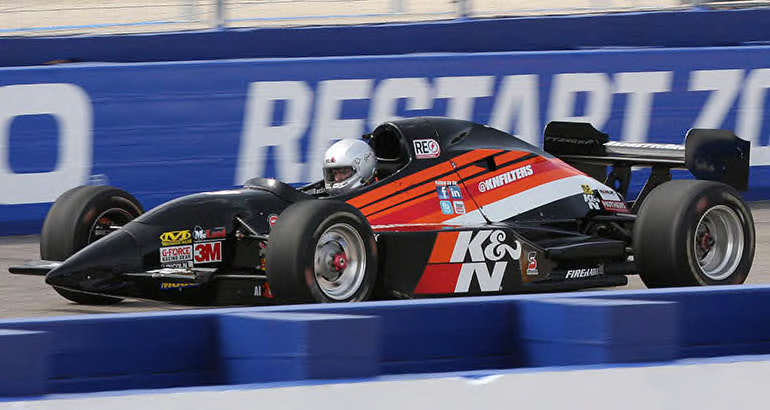 Driving schools offer everything from car-control training for inexperienced drivers to advanced skills for wannabe race-car drivers.
Often held at racetracks around the U.S., one-day events run by the highly respected, established schools listed below start at around $600. But a high-speed ride-along can be had for about $100. Check the links below for specific pricing and locations, and search online for schools based in your region.
CR actively supports the teen training program called Street Survival. Its events hone the skills of a licensed teen by focusing on safe driving techniques and concepts. Street Survival is offered throughout the U.S., including programs twice a year at the CR Auto Test Center in Colchester, Conn. (See below for details.)
It's worth noting that there are some discounts are available on driving schools for the holidays.

• Richard Petty Driving Experience: Sessions range from one-lap ride-alongs to race-driving instructions on NASCAR cars at tracks across the U.S. Prices range from $100 to $3,599, depending on the course and experience.
• Mario Andretti Racing Experience: Sessions range from one-lap ride-alongs in two-person IndyCars to solo cars (as shown above) with instructions at tracks across the U.S. Prices range from $100 to $3,599, depending on the course and experience.
• Bob Bondurant School of High Performance Driving: Conducted at a track near Phoenix, training courses include advanced teen driving (starting at $899) and training in high-performance driving skills using muscle cars (starting at $1,899). Multiday competition racing programs stretch up to $6,999, depending on car type and length.
• Street Survival: Teen-driving sessions held nationwide, including at Consumer Reports' Auto Test Center: $95.
Performance Tires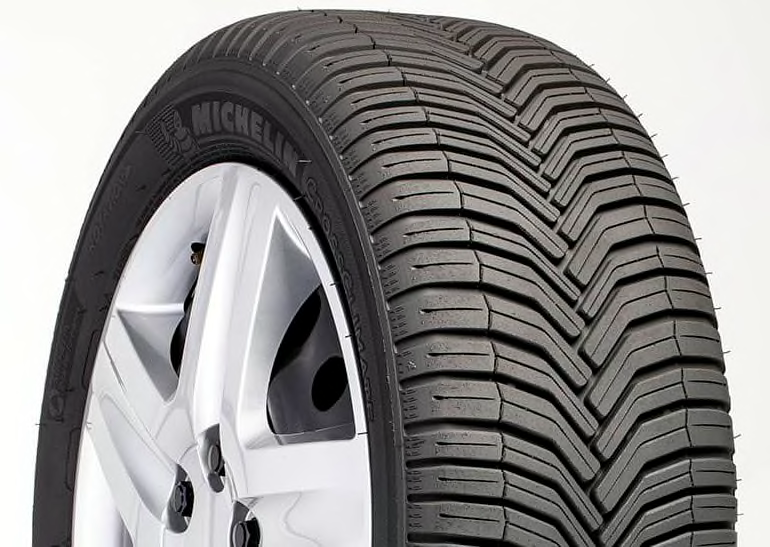 Better tires can transform how well a car holds the road. That's why upgrading to a top-rated higher-performance all-season or summer tire can improve a car's handling and braking. In most cases, there's a better replacement tire available than the one that came with the car.
An extra-special choice is the Michelin CrossClimate+, our highest-rated performance all-season tire. It's one of a new breed of all-weather tires, an emerging category that uses unique tread designs and enhanced rubber compounds to increase traction across a broad temperature range. This superb performance all-season tire doesn't need to be swapped for winter/snow tires when seasons change unless you live in an extremely snowy area.
And for SUV owners, there is the Michelin CrossClimate SUV.
See our tire-buying guide and ratings.
Best Used and New Cars for Teens
The holidays can be a time to splurge on a large gift. For a teen, there can be none greater than their own car. Whether helping a teen with their first purchase, or treating them outright, make safety the top priority in your selection.
Teenagers are among the riskiest drivers because of a combination of immaturity, inexperience, and social pressures. Consequently, teens have crash rates that are almost four times those of drivers 20 and older. Choosing the right car can help teens stay safe, but it can be challenging to balance all the factors that make a vehicle ideal for inexperienced drivers.
Consumer Reports and the Insurance Institute for Highway Safety together provide lists of cars, SUVs, and minivans that balance accident avoidance, crash protection, performance, and reliability. The vehicle recommendations are ideal for teens, but they can serve any shopper looking for a vehicle that excels in those areas.
See the complete lists of best used cars and best new cars for teens.
A New Car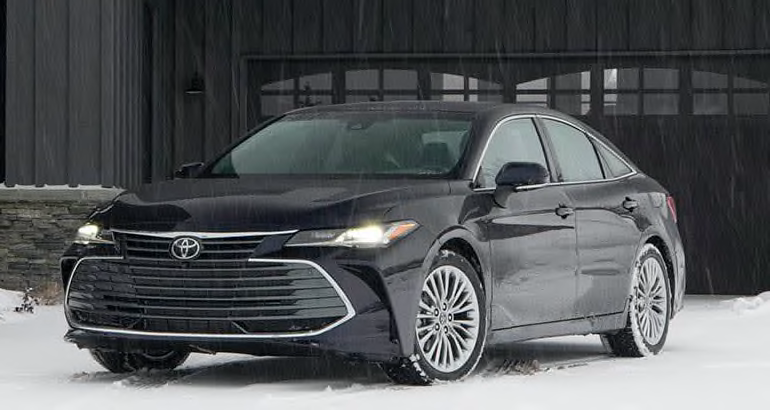 Every month, Consumer Reports tracks the best deals. We present the best new car deals and more specifically, the best deals on new SUVs looking at the potential savings on models recommended by CR—meaning those that excel in our road tests, surveys, and safety.
And we pull together the models with the lowest transaction prices, recommended or not. Those are the most discounted new cars right now.
The big winners there are the 2021 Chevrolet Equinox (up to 17 percent off) and Toyota Avalon (up to 16 percent off). Both are mainstream models that are recommended by CR and could satisfy many buyers. Scan the lists for the latest deals.