Top Tech Gifts for Under $100
Looking for a tablet, fitness tracker, or wireless speaker that won't crush your budget? These gadgets aim to please.
When you shop through retailer links on our site, we may earn affiliate commissions. 100% of the fees we collect are used to support our nonprofit mission. Learn more.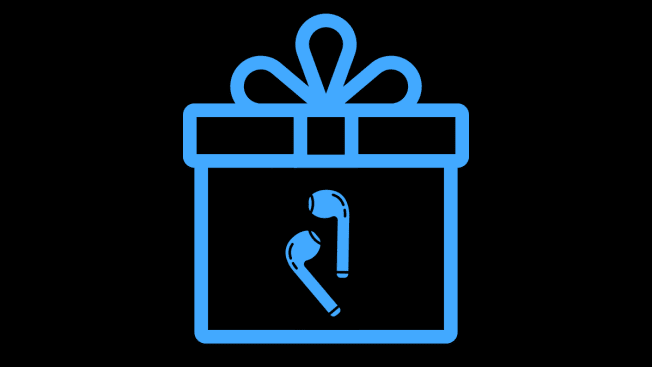 This over-ear wireless model from Monoprice is usually available for $50 or less, a steal given its superb noise-canceling performance and above-average sound quality. The BT-300ANC features integrated controls for calls, volume, and playback, and the ear cups fold in for easy storage and transport. According to Monoprice, the battery will run for 8 hours between charges with both Bluetooth and noise-canceling turned on. You can keep the music going even longer by switching off Bluetooth and using the detachable audio cable, which is included.

For more options: Noise-Canceling Headphones on a Budget
These Bluetooth earphones provide superior noise-canceling tech and reliable sound quality. They feature controls for calls, volume, and playback, and come with a detachable audio cable for use with wired devices. Some of the electronics are housed in an external compartment. That may seem inconvenient, but it's small enough to slide into a shirt pocket or clip to your clothes. Plus, the extra space allows for higher battery capacity than you see on many competitors in this category. According to Audio-Technica, the ANC100BT will operate for up to 10 hours with both Bluetooth and noise-canceling turned on.

For more options: Noise-Canceling Headphones on a Budget
The Jabra Move Style Edition, an on-ear Bluetooth model with a sleek appearance and better-than-average sound quality, comes with convenient features like controls for calls, playback, and volume, and the option to forgo Bluetooth and use the detachable audio cable included with your purchase. The headphones have a closed, isolating design that will keep some noise from leaking in or out during a listening session. The headphones have an advertised 14-hour battery life, more than enough to get you through a day of listening.

For more options: Best Headphones Under $100
The Anker SoundCore Liberty Air earphones look a lot like Apple's AirPods, but they cost about half as much, and they have a few notable advantages. Unlike the AirPods, the Ankers have an isolating design that will muffle some outside sound, and our testing shows their audio quality is significantly better, too. CR's technicians also note that they fit and stay in place better than many true wireless models. According to Anker, the earphones have a 5-hour battery life and come with a charging/carrying case good for three additional charges on the go. They're also advertised as water-resistant.

For more options: Best Headphones Under $100
The newest Echo looks radically different, with a globe-like styling replacing the now-iconic cylindrical styling. Its smart speaker capabilities haven't changed much, because the Echo, like all smart speakers, relies on the company's cloud servers to do the digital heavy lifting. The Echo is improved with a new Zigbee smart home hub that allows you to control compatible devices without using an app. The sound quality is also noticeably better than the previous version, with better bass and clearer trebles. If you listen to a lot of music, you might consider the more expensive but better-sounding Echo Studio.
For more options: Best Smart Speakers
This cylindrical Bluetooth speaker from JBL earns Best Buy designation from CR for its attractive combination of good performance and low price. It's available in six colors and a number of patterns, including camouflage. Our testers found the sound quality to be good. Two units can be used in stereo—buy a pair, and you can better fill a room with sound, while still paying less than you would for mono speakers. The test team also liked the Flip's ease of use, including its fuss-free pairing.

For more options: Best Wireless Speakers Under $200
The Canon Pixma MG3620 is an inexpensive all-in-one printer that stays affordable, and it's a great option for those who need to spend as little as possible up front. Our estimates show typical users will spend about $108 per year on ink, typical for an inkjet but a good value when you combine that with the low up-front price. Based on our tests, photo quality for the MG3620 is better than average, and it should be fine for basic printing needs but might not be suitable when high-quality printouts are essential.

For more options: Great Printers for Under $150
Ergonomic Mouse
ZLOT Vertical Gaming Mouse
This mouse places the forearm, wrist, and hand in a "handshake" position, greatly reducing stress in the forearm. When properly oriented, it reduces wrist extension, too. Note, however, that the natural position with the front facing forward requires slight extension. The model features 11 programmable buttons, five dpi settings, and a matte finish that feels comfortable under the fingers and palm. On top, you'll find a mini joystick, handy for gamers but potentially annoying for others because it springs into action with a slight bump. No left-handed option.
For more options: The Best Ergonomic Mouse for You
Ergonomic Keyboard
Kinesis Freestyle2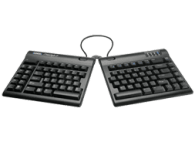 Give your loved ones the gift of comfort with an ergonomic keyboard: Available in a wired or wireless configuration, the Kinesis Freestyle2 features a fully split design. That means each half of the keyboard can be positioned directly in line with the user's shoulders, effectively reducing internal shoulder rotation and ulnar deviation of the wrist. The membrane keys are easy to activate and include options for shortcuts and media controls. The palm rests, adjustable legs, and number pad are sold separately ($35 to $50). Compatible with Android, Chrome, iOS, Linux, Mac, and Windows.
For more options: The Best Ergonomic Keyboard for You
Wireless Charger
Samsung 15W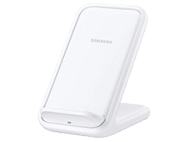 This charger has a built-in cooling fan and a gridded surface that lets air flow behind the device, which is meant to allow for faster charging. As a small trade-off, the charger is bulkier than most of its competitors. The angled stand also allows you to view a phone's screen in portrait or landscape position as it charges.
For more options: Best Wireless Chargers for Your Smartphone and Other Devices
At $50, the Amazon Fire 7 tablet is a great gift option, especially for kids. The 7-inch tablet lets you create profiles for individual users, tailoring home screens and app selection to each member of the family. (By contrast, Apple's iPad supports only one user profile.) And the built-in microSD card reader is a handy, low-cost way to expand the device's storage capacity using memory cards. Just keep in mind that the display quality is not as crisp as what you find on an iPad. The processing power is more limited, too. The same goes for Amazon's app store offerings.
CR's take: The Fitbit Inspire HR is a great model for the budget-conscious consumer. It boasts a light and slim profile, but packs in a GPS and a claimed battery life of five days. It's easy to use and rates Very Good at counting your steps. But other models did better in our testing when it came to heart-rate tracking. It also made good on its manufacturer's claim of water resistance of up to 164 feet.

For more options: Best Fitness Trackers
While technically a fitness tracker, the Garmin Forerunner 35 offers more of a watch-like feel. You get a 1.3-inch monochrome display that shows you your step count and real-time heart rate. The Forerunner 35 has a built-in GPS and a claimed battery life of nine days, and it made good on its water-resistance claim of 164 feet. In our testing, it received top marks for heart-rate tracking and step-count accuracy, as well as for being easy to use.
For more options: Best Fitness Trackers
Roku's flagship streaming player got a slight refresh last year. The updated version offers some enhancements, including faster performance. It also has new programmable shortcut buttons on the enhanced voice remote, and includes a microSD card slot for adding more storage. You still get the wide assortment of channels that makes the Roku platform a top pick for many users, and Roku's agnostic approach to search across multiple streaming services. Like its predecessor, its remote has a headphone jack for private listening and a remote-finder button on the unit that causes the remote to beep if you misplace it. Like last year's model, the new Ultra comes with JBL earbuds.
For more options: Best 4K Streaming Media Devices