When you shop through retailer links on our site, we may earn affiliate commissions. 100% of the fees we collect are used to support our nonprofit mission. Learn more.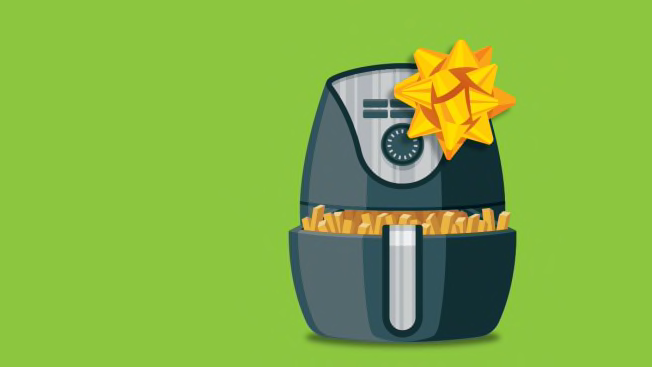 This 4-pound bruiser is a whole lot of drill for the money. One way Kobalt keeps costs down is by giving you only one battery, albeit a potent 24-volt unit. Consider buying a second battery for dad for larger projects so that he can always keep one on the charger. The KDD 1424A-03 will drill plenty of holes fast, which earns it an Excellent rating in our speed test. It will perform well enough to serve as a tackle-any-task option for the average homeowner.

For more options: Best Cordless Drills of 2020
The Bodum Bistro Electric Burr Coffee Grinder earns solid scores in all our grind-performance tests, including an Excellent rating for coarse grind performance (great for cold-brew and French-press coffee). This model is easy to clean but not as convenient to use as other top-performing models, because of unclear markings on its controls. The Bodum is also one of the two noisiest grinders in our tests—we're talking loud enough that constant exposure over a long period of time could cause hearing loss. But because you're using your coffee grinder only for a minute or two at a time, it's more of an annoyance than a health concern. The Bistro features 12 grind settings, an auto-stop feature, and a timer.
For more options: Best and Worst Burr Coffee Grinders

The NuWave 37001 air fryer boasts a measured capacity of 5.8 quarts. Our experts found its electronic controls with preprogrammed settings to be among the easiest to see and use. The inside and outside of the appliance are a cinch to clean, but cleaning food out of the holes in the basket takes a little extra effort. This air fryer is on the noisy side, earning only a Good rating in our noise tests. The fan is as loud as a countertop microwave, so you'll hear it running. The warranty is good for one year.
For more options: Best Air Fryers
Vitamix earns an Excellent rating in predicted brand reliability, according our survey of Consumer Reports members. That means this blender will continue to produce thirst-quenching icy drinks for years to come. It's also terrific at blending soups and can even heat the soup using the friction created by the fast-whirring blades. In our test, raw ingredients went from cold chunks to steaming soup in 5 minutes.

For more options: Best Blenders for Making Smoothies
Beard Trimmer
Remington Smart Beard Trimmer (MB4700)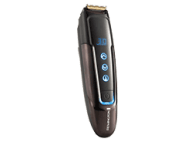 Does dad need a little help keeping that facial hair neat during the pandemic? The Remington Smart Beard Trimmer ranked the highest among our users in a recent study conducted by CR. Users appreciated the trimmer's smart features, such as the digital setting to auto-adjust the trimmer length and the travel lock. Most users expressed no discomfort to their skin or hair while using this model. One user did note that this model is not user-friendly for left-handed people, given that the travel lock button is on the right side of the trimmer.


For more options: The Best Beard Trimmer for You
Bidet Attachment
Luxe Bidet Neo 12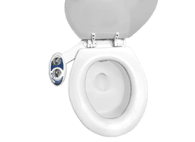 According to a recent user study that CR conducted, having a bidet has been a huge relief for some people these days. For those looking for an inexpensive bidet solution, the Luxe Neo 120 bidet attachment is your best bet. It's a bare-bones sprayer with two dials—one to turn on the water, the another to adjust water pressure.


For more options: Bidet Review: 'I Have Less Toilet Paper Anxiety'
The Apple Watch SE (40mm) GPS + Cellular is compatible with iOS and can monitor heart rate, steps, sleep, and calories. It can be set up to alert dad to get up and move during periods of inactivity, and it also has multi-sport tracking features. The touch-screen display has an onscreen battery indicator, and the watch charges via a wireless magnetic charging dock. Overall our testers found that this model is very easy to use, somewhat accurate for counting steps, and excellent at measuring heart-rate accuracy. The watch face was very good in our scratch-resistance hardness test. In our water immersion test, it passed the manufacturer's claim of 164 feet for 10 minutes.
For more options, check our buying guide and ratings for smartwatches.
Want to make sure dad stays in touch? The Amazon Echo Show illustrates how truly useful a touch screen can be on a smart speaker. The second-generation version of the Amazon Echo Show is a much more useful product than the first: A larger touch screen makes it great for reading a recipe or watching a quick how-to video, tasks that you might otherwise consign to a phone or tablet. But the Show sits on the counter at an easy viewing angle, and with its voice-command capability you can avoid touching it with messy or busy hands. The Show is also the best-sounding smart speaker that Amazon has ever brought to market.

For more options: Best Smart Speakers With Screens
The Bose Smart Noise Cancelling Headphones 700 are the successor to the company's flagship QuietComfort 35 Series II headphones (which are usually at least $100 cheaper). The two models are almost identical in performance: Both deliver superb sound quality and noise cancellation. However, the Bose 700s are much slimmer when folded up and have updated elements, including more integration with digital assistants, touch controls, and sensors for Bose's augmented reality apps, which enhance a listener's surroundings based on movement, or location data from a connected mobile device. These headphones keep some of the best-loved features from Bose's older models, such as adjustable noise cancellation and a mode to let in sound from your environment for situations such as a train ride, where you might want to hear announcements. They have an advertised 20-hour battery life.

For more options: Best Noise-Canceling Headphones
The Sony WF-SP700N delivers dependable noise-canceling and audio quality. They feature controls to turn noise-canceling on and off, and to activate a monitoring mode that amplifies sound from your environment. The controls also let you access digital assistants, accept calls, skip tracks, and play or pause music playback, though there's no integrated option for volume adjustment. The advertised 3-hour battery life is short but not unusual for true wireless models, and this one has a quick-charging function as well as a carrying/charging case with a built-in battery that can recharge the earphones twice before you need an outlet.

For more options: Noise-Canceling Headphones on a Budget
The Grado Prestige SR325e is the company's flagship model, and it's a sound-quality champ, according to our testers. Keep in mind that the open-back ear cups—a design choice intended to add clarity to the audio and give it a more natural feel—aren't meant to block sound from bleeding in or out. That means they're best for quiet environments where you won't bother your neighbors and they won't bother you.

For more options: Best Over-Ear Headphones
This top-rated camera model earned a CR recommendation by delivering high image quality and performance. It can capture ultra-high-definition video at 30 frames per second, is fast enough to fire off 12 frames per second in burst mode, and has an excellent swiveling touch screen.

For more options, check our buying guide and ratings for cameras.
This 12.3-inch, 2-in-1 detachable laptop is suitable for complex school or office work; however, you might notice a lag when performing media editing or playing video games. The display is bright, has wide viewing angles, and shows lifelike colors. Battery life is reasonably long at 10.5 hrs in web-browsing tests, and at just 2.4 pounds, it's lighter than typical laptops of this size category. And of course, there's something to be said about the versatility of being able to remove the keyboard to use it like a tablet.

For more options: Best Laptops
The Amazon Fire HD 8 Plus has an 8-inch screen that makes it a solid choice for those who enjoy reading or watching movies. It has 3GB memory and is available with 32GB storage, but you can also add a micro-SD memory card for more storage. Battery life is impressive. But our tests found that it's slower than most other tablets we tested, though it's acceptable for most everyday tasks, such as web browsing or email.


For more options: Best Tablets of 2020
The Sonos One SL is the company's entry-level wireless speaker and the least expensive speaker in the Sonos line. It replaces the existing Play:1, which was similar in size and price. The One SL is essentially a Sonos One smart speaker without the microphones that allow it to listen for a wakeword. The One SL is slightly less expensive than the One, its smart speaker sibling. Our testers confirmed that the One SL sounds almost identical to the Sonos One, and its sonic performance is also quite similar to the now-discontinued Play:1, which scored a single point less in its Overall Score than the new speaker.

For more options: Best Smart Speakers