Top Gifts for Under $75
Chef's knives, blankets, and more great product picks ahead
When you shop through retailer links on our site, we may earn affiliate commissions. 100% of the fees we collect are used to support our nonprofit mission. Learn more.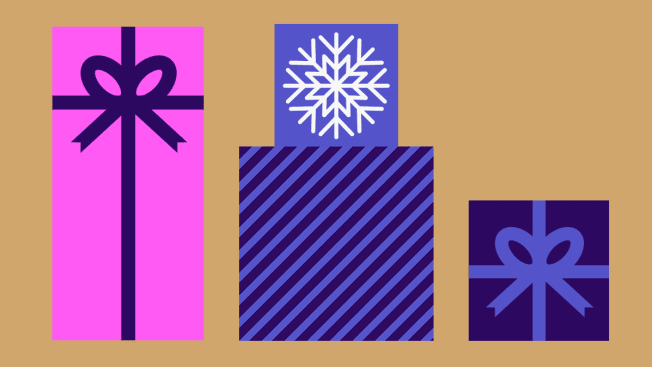 Holiday shopping with a budget in mind can be challenging. Whether you're seeking a gift for the techie, the entertainer, or the nester who loves to lounge, Consumer Reports has you covered with top-rated product picks for great gift ideas under $75.
Go to Consumer Reports' Holiday Gift Guide for updates on deals, expert product reviews, insider tips on shopping, and much more.
Weighted Blanket
Luna Cotton Weighted Blanket
If you've been thinking of trying a weighted blanket, now's the time. The cover of the Luna blanket is cotton; it doesn't come with a duvet cover. Luna says you can wash it in cold water on the gentle setting and hang it to dry or tumble-dry on low heat. Bonus: It's sold in 24 colors to suit your decorative style.
For more options: We Tested 5 Weighted Blankets. Here's What We Found.
The latest iteration of Amazon's Echo features not only revamped styling (say goodbye to the old cylinder look) but also better sound and new capabilities. The bass is strong but slightly boomy, and the device has enough volume to fill a medium-sized room. Our testers also found that two Echos sound great when paired in stereo, with a significant you-are-there appeal. As with all Amazon models, the new Echo can be used as part of a multiroom system with other Amazon smart speakers.
The new integrated Zigbee smart home hub used to be exclusive to the Echo Plus. The feature allows the Echo to talk directly to many Zigbee-compatible devices, such as Philips Hue smart bulbs and some Yale smart locks and Honeywell thermostats, without using an app.
For more options: Which $100 Smart Speaker Should You Buy?
The Nest Audio has undergone a visual transformation, with its new rounded rectangle form replacing a predecessor that resembled an air freshener. Under that new skin resides an all-new speaker design, with a separate tweeter and woofer replacing the single driver of the outgoing Google Home. Alexa smart speakers have a wider variety of skills, but some users find Google's search to be smarter and its voice-recognition features to be more natural and easier to use.
Though the company touted the Nest Audio's sonic performance, our testers found that the gains in sound quality are modest. The Nest Audio has enough volume for a midsized room, but the midrange is a little hazy and there's some sizzle in the high frequencies. Overall, however, the sound is satisfying, especially for the money.
For more options: Best Smart Speakers Under $200
This cylindrical Bluetooth speaker from JBL earns a Best Buy designation from CR for its attractive combination of good performance and low price. It's available in six colors and a number of patterns, including camouflage. Our testers found the sound quality to be good. Two units can be used in stereo. Buy a pair and you can fill a room with sound better while still paying less than you would for mono speakers. The test team also liked the Flip's ease of use, including its fuss-free pairing.
For more options: Best Wireless Speakers Under $200
Wireless Charger
Samsung 15W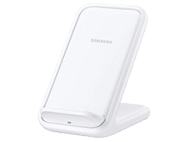 This charger has a built-in cooling fan and a gridded surface that lets air flow behind the device, which is meant to allow for faster charging. As a small trade-off, the charger is bulkier than most of its competitors. The angled stand also allows you to view a phone's screen in portrait or landscape position as it charges.
For more options: Best Wireless Chargers for Your Smartphone and Other Devices
This over-ear wireless model from Monoprice is usually available for around $50, a steal given its superb noise-canceling performance and above-average sound quality. The BT-300ANC features integrated controls for calls, volume, and playback, and the ear cups fold in for easy storage and transport. According to Monoprice, the battery will run for 8 hours between charges with both Bluetooth and noise-canceling turned on. (CR doesn't test battery life in headphones.) You can keep the music going even longer by switching off Bluetooth and using the detachable audio cable, which is included.
For more options: Noise-Canceling Headphones on a Budget
The Anker SoundCore Liberty Air earphones look a lot like Apple's AirPods, but they cost about half as much, and they have a few notable advantages. Unlike the AirPods, the Ankers have an isolating design that will muffle some outside sound, and our testing shows their audio quality is significantly better, too. CR's technicians also note that they fit and stay in place better than many true wireless models. According to Anker, the earphones have a 5-hour battery life and come with a charging/carrying case good for three additional charges on the go. They're also advertised as water-resistant.
For more options: Best Headphones Under $100
The Jabra Move Style Edition, an on-ear Bluetooth model with a sleek appearance and better-than-average sound quality, comes with convenient features like controls for calls, playback, and volume, and the option to forgo Bluetooth and use the detachable audio cable included with your purchase. The headphones have a closed, isolating design that will keep some noise from leaking in or out during a listening session. The headphones have an advertised 14-hour battery life, more than enough to get you through a day of listening.
For more options: Best Headphones Under $100
Knives
Henckels Premio 8" Chef's Knife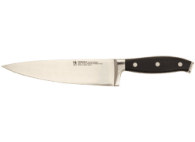 Henckels has been making knives in Germany for nearly 300 years, and its expertise in design is on full display with this knife. The Permio's handle is contoured with no sharp edges, resulting in a knife that's extremely comfortable to hold. It also excels at force transmission from handle to blade, which means you don't need to exert as much effort when cutting.
For more: How to Shop for a Chef's Knife
The Gourmia GAF686 Digital has a measured capacity of 4.3 quarts. In addition to receiving an Excellent rating for controls, the model impresses with its quiet operation and ease of cleaning. The Gourmia stands out for being a lightweight air fryer, which means you can easily move it from cabinet to countertop.
For more options: Best Air Fryers of the Year
The 600-watt Instant Pot Ace Multi-Use blender earns an Excellent rating in our icy-drinks tests, which means you can expect smoothies with a smooth, consistent texture, though it's better at blending bananas and other soft fruits than puréeing carrots and apples. There are settings for blending milk made of nuts, rice, or soy, and one for blending and cooking hot soup. We made a cannellini cauliflower soup in about 25 minutes following an Instant Pot recipe, and it turned out nice and hot thanks to the blender's 700-watt built-in heater. The container is glass.
For more options: Best Blenders Under $100
If you or a loved one just have to use freshly ground coffee beans for every brew, check out the Black+Decker Mill & Brew CM5000B, which features a built-in grinder. This 12-cup brewer performs well in our tests, with a rating of Very Good for carafe handling, and it's very easy to use and clean. In addition to its grinder, this Black+Decker features a permanent filter, auto-shutoff, brew-strength control, and programming, making it a great countertop companion for your daily grind.
For more options: Best Drip Coffee Makers
The Ninja Master Prep Professional QB1004 chopper has a 2.5-cup capacity and features a top-mounted motor that you push down to operate. It earns a Very Good rating for chopping, turning out nicely chopped veggies and nuts in our tests. Included in the set is a larger 5-cup processing bowl and a 6-cup blender jar.
For more options: Best Food Processors & Choppers
This 6-quart Hamilton Beach slow cooker is one of the least expensive of the programmable models we've tested, and it beat out the Crockpot, long synonymous with slow cookers, in our tests. Program this model to cook for up to 24 hours; the auto-warm option lasts for 24 hours, too. The owner's manual includes tips on using the temperature probe and hold-temp mode to cook meat and fish using the sous vide method (placing food in a sealed bag and slowly cooking it in a warm bath of water). The warranty is for one year.
For more options: Best Slow Cookers