Best Cyber Monday Deals on Headphones
Holiday shoppers can still find great deals on quality headphones from Apple, Bose, and other top brands
When you shop through retailer links on our site, we may earn affiliate commissions. 100% of the fees we collect are used to support our nonprofit mission. Learn more.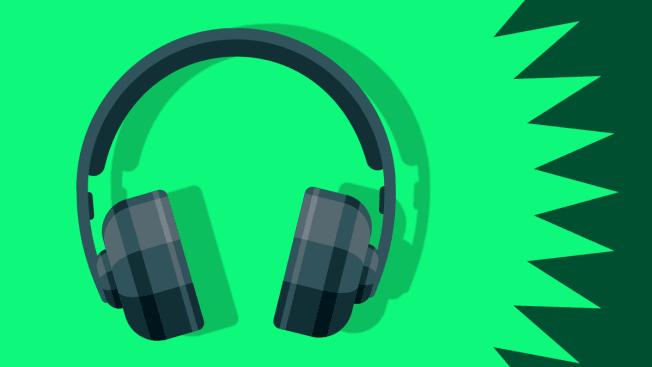 Cyber Monday sales are still going and it could be a great time to pick up a new pair of headphones, whether you're after a holiday gift or just a little present for yourself. The big retailers are vying for your attention, and we've found a couple of big discounts on a wide variety of popular models, bringing some pairs down to their lowest ever prices.
We've scoured the market to find deals on models from Apple, Bose, Sony, and other headphone makers, including models that come with features such as Bluetooth and noise cancellation.
Members can find detailed reviews on more than 170 headphones in Consumer Reports' headphones ratings.
Here are the best Cyber Monday deals you can still get on headphones that we've seen.
Apple's third-generation AirPods are the latest in the company's ever-popular line of headphones, and it's a major upgrade over the previous model. The third-generation are similar to the second-generation AirPods (which are also on sale, below). They feature a number of tweaks and improvements though, chief among them being a significant bump in sound quality. Just don't get them mixed up with the noise-canceling AirPods Pro—like the classic AirPods, these let in sound from your environment on purpose. That can make it hard to hear your music in noisy surroundings, but they won't leave you totally cut off from the outside world. 
We're seeing some handsome discounts, which is a little unexpected for a product that only launched in October. Amazon will give you an extra $20 off its already lowered price at check out.
CR's test results: Apple AirPods (3rd-gen.)
Unlike the newest third-generation AirPods listed above, this older model doesn't get high marks for sound in Consumer Reports' testing. But there's no denying the appeal of true wireless earphones for many Apple fans.
Some retailers are offering extra Cyber Monday discounts. Apple will slip you a $75 gift card if you buy directly from them, or you'll get an extra $15 off at check out if you buy from Amazon, bringing the 2nd Gen AirPods down to a rock bottom $99.99.
CR's test results: Apple AirPods (2nd gen.)
The AirPods Pro aren't the best scoring noise-canceling headphones in our ratings, but they might be the most popular. And unlike the earlier generations of AirPods (such as the second-generation ones listed above), the Pros deliver when it comes to performance, with solid sound quality and fantastic noise cancellation.
These headphones have sold out at a few retailers, but they're still available at the sale price at Target, or if you buy from Apple will give you a $75 gift card with your purchase.
CR's test results: Apple AirPods Pro
Want to stand out from the crowd? Skip the AirPods and try this well-rated model from Jabra. The noise-canceling true wireless earbuds get high marks in our tests, both for sound-blocking and audio quality. They have some handy features too: adjustable noise-cancellation, customizable audio that's supposed to optimize to your hearing, an ambient sound monitoring mode, and more. Jabra advertises a 5.5 hour battery life bolstered by a charging case with a built-in battery.
CR's Test Results: Jabra Elite 85t
These true wireless noise-canceling headphones from Bose excel in our audio-quality and sound-blocking tests. Their "hybrid" eartips seal the ear without sticking too far in. It's a design that some people find more comfortable than conventional earphones. You get advanced features such as adjustable noise-cancellation, and a 6-hour battery life bolstered by a charging case that will power the headphones two extra times.
CR's test results: Bose QuietComfort Earbuds
Even at full price, these earphones deliver great value. They have impressive sound quality, beating competitors that cost more than three times as much and earning a spot in CR's picks for the best true wireless headphones of 2021. Here, you can find them for a little cheaper.
The JBuds Air have an advertised 3.5-hour battery life and come with a carrying case that will recharge the earphones for an additional two cycles. Other features include support for various digital assistants, three switchable EQ modes to change the tonal balance of the sound, and according to JLab, water resistance. (We don't test that feature or battery life.)
CR's test results: JLab Audio JBuds Air true wireless earbuds
Sony makes some of the best true wireless noise-canceling earbuds on the market, and the WF-1000XM4 is the company's best model yet. You can expect exceptional audio quality and sound-blocking performance, our testing shows. These earbuds provide advanced features such as variable noise cancellation, which you can adjust to let in more or less sound; a monitor mode to actively pipe in audio from your surroundings; and the Speak-to-Chat function, which can automatically pause the music when you start talking.
According to Sony, the XM4 has a 5.5-hour battery life and comes with a portable charging case that holds 16 hours' worth of power before it needs to be plugged in again. We're not seeing jaw-dropping bargains on this model so far, but we have spotted a couple of worthwhile discounts.
CR's test results: Sony WF-1000XM4 true wireless earbuds
The earbuds listed higher up are Sony's latest noise-canceling true wireless headphones, but this older model is still a great product, and you can pick it up cheaper than ever. The WF-1000XM3 has a slightly shorter battery life, and it doesn't have all of the new pair's flashiest features, such as Speak-to-Chat, which can automatically pause the music when you start talking.
If that doesn't scare you off (and it shouldn't), the XM3 headphones have a lot going for them. They earn superb ratings in our tests for sound quality and noise-cancellation, and they have convenient features like adjustable levels of noise-blocking, one of the more useful extras you'll get with noise-canceling headphones. And right now they cost around half as much.
CR's test results: Sony WF-1000XM3
Some folks are hunting for the best headphones money can buy, but other people just want a dependable pair that won't break the bank. For those in the later camp, the 1MORE Piston Buds are a great choice. They don't have the bells and whistles of flagship models from companies like Sony and Bose, but the Piston Buds will get the job done, and they'll do it well.
These earbuds have better than average sound quality and a cable-free, true wireless design. The advertised battery life is on the low side at 3.5 hours, but their charging/carrying case is marked to power the headphones for almost 4 full charges before you need to plug it in again. These headphones are an exceptional value all year long, but they're now selling at a small discount.
CR's test results: 1MORE Piston Buds
The Apple AirPods Max usually have a sticker price north of $500. Are they worth that money? Probably not. These headphones do great in our ratings, but you could spend hundreds less on several models that get better scores, including the Sennheiser PXC 550-II and Bose QuietComfort 35 Series II, both listed above.
Still, they deliver high-quality sound, their noise cancellation is as good as it gets, and they come with a variety of appealing features. They're available at a tasty discount in certain colors during the Black Friday and Cyber Monday sales, and Apple will give you a $75 gift card if you buy the headphones directly from them—but they're still far more expensive than their competitors. If you're dying to show off Apple's latest tech, though, this is a great time to snag a pair.
CR's test results: Apple AirPods Max over-ear headphones
You could spend top dollar on the latest noise-canceling headphones from Bose, or you could pick up an older model that gets the exact same score in our ratings. The Bose QuietComfort 35 Series II is still one of the top picks in our noise-canceling headphone ratings, with outstanding scores in our tests. These headphones have long battery life and other sophisticated features, such as adjustable levels of sound blocking and an ambient sound mode that lets outside noise in when you want to hear it.
CR's test results: Bose QuietComfort 35 Series II
Sony's WH-1000XM4—not to be confused with their almost identically named earbuds—are some of the most popular noise-canceling headphones on the market. In our tests, competitors such as the Bose model listed above get better ratings for sound quality, but these are great headphones, and you can swoop them up at a nice discount during this seasons sales. The XM4 comes packed with the latest features, including adjustable levels of noise-cancellation, a pause/mute function you can trigger by holding your hand up to the earcups, and audio optimizations features that will adjust automatically based on your environment. They've got an extended advertised battery life to sweeten the deal.
CR's test results: Sony WH-1000XM4
Noise-canceling headphones don't have to cost a fortune. The Sony WH-H910N earns recognition as a CR Best Buy at their normal price, around $200, thanks to dependable audio quality and effective noise-cancellation. Right now, you can find these headphones for cheaper than usual. They have a generous battery life and a slew of convenient features, including adjustable noise-cancellation and monitor mode to let outside sound in on purpose when you want to hear it.
CR's test results: Sony WH-H910N