Best Cheap Headphones for Back-to-School Shoppers
Students' headphones have a way of disappearing. Here are 5 models you can afford to replace.
When you shop through retailer links on our site, we may earn affiliate commissions. 100% of the fees we collect are used to support our nonprofit mission. Learn more.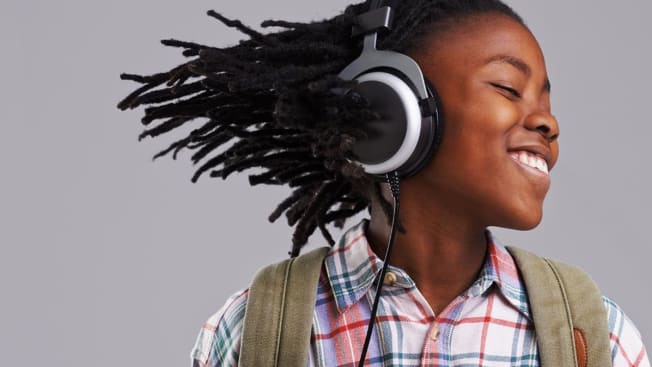 I've been covering audio products for more than three decades, so it's probably not surprising that sound quality has always been important to me. And, of course, I wanted to share that experience with my son.
But after replacing the third set of headphones last year for my middle schooler—"I don't know, dad, they just sort of disappeared"—I realized it just doesn't make sense to spend a lot of money on an item that probably won't last longer than his interest in Pokémon Go. Instead, I went searching for some of the best cheap headphones you can buy.
Fortunately, when it comes to headphones, you don't have to pay a lot to get a lot in terms of sound quality. Digging through our ratings of more than 200 headphone models, I found five pairs Consumer Reports can heartily recommend that cost no more than $30.
There's even one pair you can buy for just $10 and still enjoy the sound. At this price you're not going to get a lot of bells and whistles—there are no wireless Bluetooth models on this list, for example, though I could recommend one that costs just $45. And none of the best cheap headphones bear the fashionable logos that convince many people to spend upward of $200. But my picks do deliver satisfying sound at a price that won't be painful when you have to replace them.
Given the prices, you might even want to pick up an extra set for yourself.
Panasonic has had a number of lower-priced earphones that we've recommended over the years, and the Panasonic RP-TCM125 carries on that tradition, delivering very good sound quality for about $20. Another Apple-centric model, its design combines elements of in-ear and earbud earphones. But they insert enough into the ears to muffle some outside sounds. Note that like some other Panasonic models, these earphones are covered by a shorter-than-average three-month warranty.

As its name would suggest, the Scosche Sport Clip 3 headphones are sports-oriented earphones, but they're at home on the road as well as in the gym. Priced around $30, this in-ear model, which offers very good sound quality, has bend-to-fit earclips that fasten over the ears for a secure fit, and a weatherproof design. This Apple-centric model has a single-button inline remote with a microphone for taking calls, and it comes with three pairs of eartips in different sizes.

Who says inexpensive headphones can't have a sense of style? Not Sennheiser, which offers the CX 215 earphones in five funky colors. The earphones, which deliver very good sound quality, have unusual contoured shells that can be easily gripped by your fingers, helping to secure a good fit and making it easy to remove them. And like other in-ear models, its design will help block out some outside sounds. These earphones sell for around $30 and come with a bonus: a longer-than-average two-year warranty.