What to Know About Healthy Blood Pressure Levels
The goals that are right for you, and how to meet them
When you shop through retailer links on our site, we may earn affiliate commissions. 100% of the fees we collect are used to support our nonprofit mission. Learn more.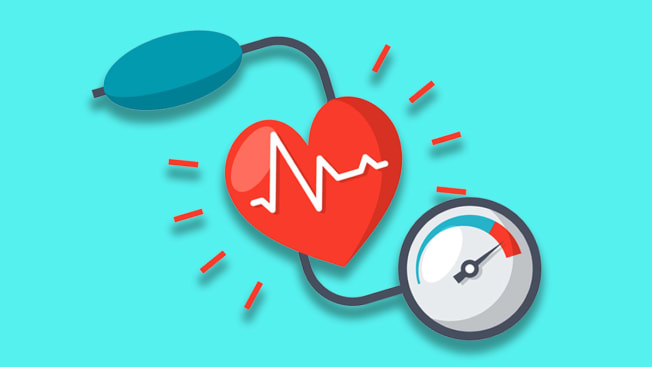 In the past two years or so, many Americans suddenly found themselves faced with hypertension. For some 31 million, it wasn't an abrupt surge in blood pressure that put them in that category. It was the result of a new definition of high blood pressure from the American Heart Association (AHA) and the American College of Cardiology (ACC) in 2017.
Before then, blood pressure was considered borderline-high at 140/90. (The systolic number is the top one; the diastolic, the bottom.) Now, a measurement as low as 130/80 is considered stage 1 hypertension.
Some experts say that redefining hypertension offers significant benefits. "There's a lot of therapeutic inertia in medicine, which means a lot of physicians were just shrugging their shoulders when patients were coming in with blood pressure readings of 135/85 instead of sitting them down and counseling them about their measurements," says Luke Laffin, M.D., a preventive cardiologist at the Cleveland Clinic. "When you label it hypertension, both physicians and patients are more likely to take notice and act on it."
The 5 ranges of blood pressure defined in the 2017 guidelines are:
Normal: A top (systolic) number of less than 120 and a bottom number (diastolic) of less than 80.
Elevated: A top number between 120 and 129, and a bottom number less than 80.
Stage 1: A top number between 130 and 139, or a bottom number between 80 and 89.
Stage 2: A top number of 140 or higher, or a bottom number of 90 or higher.
Hypertensive crisis: A top number over 180 and/or a bottom number over 120.
It's important to know where you fall on the hypertension spectrum, so it's reasonable for your doctor to check your blood pressure at every office visit. But if he or she hasn't diagnosed hypertension, one high reading doesn't necessarily mean you have it, says Rita Redberg, M.D., a cardiologist at the University of California San Francisco.
Some people experience "white coat hypertension," or blood pressure levels that are higher in a doctor's office than they are elsewhere.
In fact, research published last year in the journal Hypertension says most adults (almost 93 percent) in the U.S. with high blood pressure should be screened for white-coat hypertension.
A home blood pressure monitor lets you check your levels over days to confirm or rule out hypertension. And if you already take meds for it, daily home monitoring may help you control it faster.
The AHA/ACC guidelines and new measures say that most healthy people should aim for a blood pressure below 120/80. But not all groups agree. "We're not convinced there's enough evidence to push people age 60 and over below 140/90," says Robert McLean, M.D., president of the American College of Physicians and medical director with the Northeast Medical Group of Yale New Haven Health.
In fact, for many people over 60, just below 140/90 is fine, says Michael Hochman, M.D., M.P.H., director of the Gehr Family Center for Health Systems Science and Innovation at the Keck School of Medicine of USC. And for older adults who have multiple health problems, are frail, or are at risk of falls, keeping it under 150/90 is also acceptable, he notes.
That's because, according to Hochman, drug side effects—such as dizziness, which can hike fall risks—are more common with age.
In addition, "As people age, their systolic levels tend to go up, while their diastolic tends to decrease after the age of 55," Laffin says.
Drug treatment may exacerbate the gap between these two numbers, and research has found that a difference of 60 points or more raises cardiovascular risks. "So you may have someone whose blood pressure is 160/100, but the only way to get it under 130/80 [with medication] is if their diastolic drops to 40 or 50," says Laffin. "That's unacceptable."
Talk About Your Treatment
If you're told you have stage 1 hypertension, lifestyle changes like losing weight; eating a healthy, low-salt diet; and exercising regularly may be enough, McLean says. They're also appropriate if your blood pressure is considered elevated.
But there's no one-size-fits-all approach, Laffin says. And drug therapy is associated with a reduced risk of cardiovascular disease only for people with a systolic number of 140 and higher who haven't had a previous cardiovascular event, according to a 2018 review of 74 studies in JAMA Internal Medicine.
"It's important to talk with your doctor about your age, overall risk for heart disease, other health issues you're managing, and the possibility of side effects to determine the best target for you and how to get there," Laffin says.
Your doctor can also calculate your 10-year risk for a heart attack or stroke, which may inform your decision.
If you're starting medication, your doctor might consider a thiazide diuretic such as chlorothiazide (Diuril and generic) or hydrochlorothiazide (Esidrix, Hydrodiuril, Microzide, or generic), says Harlan Krumholz, M.D., a cardiologist at Yale University. These appear to be safer and more effective at reducing heart attack, heart failure, and stroke risks than drugs called ACE inhibitors, according to a 2019 study he co-authored.
But if your systolic blood pressure is 20 points or more above your goal, you may need more than one drug, Laffin says. Research suggests that small doses of three or four meds can be quite effective without increasing the likelihood of side effects. If you do experience unpleasant effects, your doctor can adjust your doses.
5 Tips for Better Home Monitoring
If you have hypertension, blood pressure monitoring at home—along with feedback from a healthcare provider or pharmacist—may help you control it, says Paul Muntner, Ph.D., of the University of Alabama at Birmingham. How to do it right:
Opt for an upper-arm cuff. They tend to be most accurate, says Luke Laffin, M.D., of the Cleveland Clinic. Have your doctor check any new monitor you buy.
Prep right. Don't smoke, consume caffeine, or exercise within 30 minutes of checking your blood pressure. Urinate before if you need to.
Maintain proper posture. Sit in a chair with your back supported, feet flat on the floor, and legs uncrossed. Your lower arm should be on a flat surface, your upper arm at heart level.
Stay silent and still. Talking can add 10 to 15 points, according to the American Medical Association.
Be consistent. Check at the same time, twice a day.
Check out two of our top-rated blood pressure monitors. We test these products for accuracy, comfort, and ease of use.