At Consumer Reports, we buy and rigorously test thousands of products and services all year long so that you have an independent source by which to evaluate safety, performance, value, energy efficiency, and environmental impact. At holiday time, that will make you a shrewder shopper, resulting in smarter, cooler, more delightful, and useful choices. We've reviewed a year's worth of testing to bring you the standouts from our labs—from TVs to toasters, smartphones to slow cookers, coffeemakers to cars. The results add up to our Best Products of 2015.
Is there someone in your life who's handy around the house? We've put together a list of the best products for your home for 2015. From snow blowers to gas grills, you'll find something for all levels of do-it-yourselfers.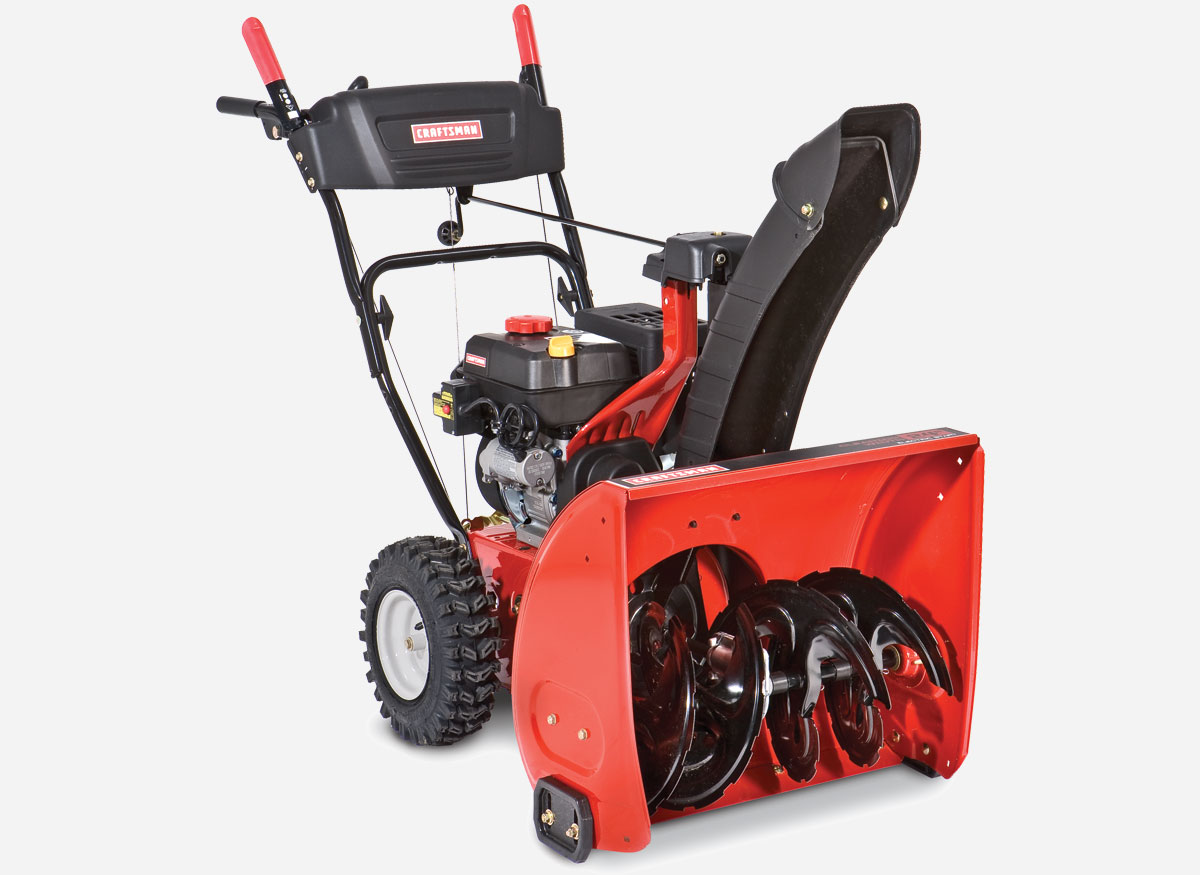 Let It Snow
Craftsman 88173 | $680
Give the gift of snow­plowing bragging rights with this 24-­inch two­-stage model. It impressed us with its easy starting and the way it quickly and cleanly removed snow, even the dense piles at the end of the driveway that are left by the city plow. Its smaller size also means easier storage. Features include an overhead-­valve engine, along with electric start and multiple speeds. But it lacks freewheel steering, so you'll need to put more muscle into turning this 162­-pound machine.
Check our snow blowers buying guide and Ratings for more information.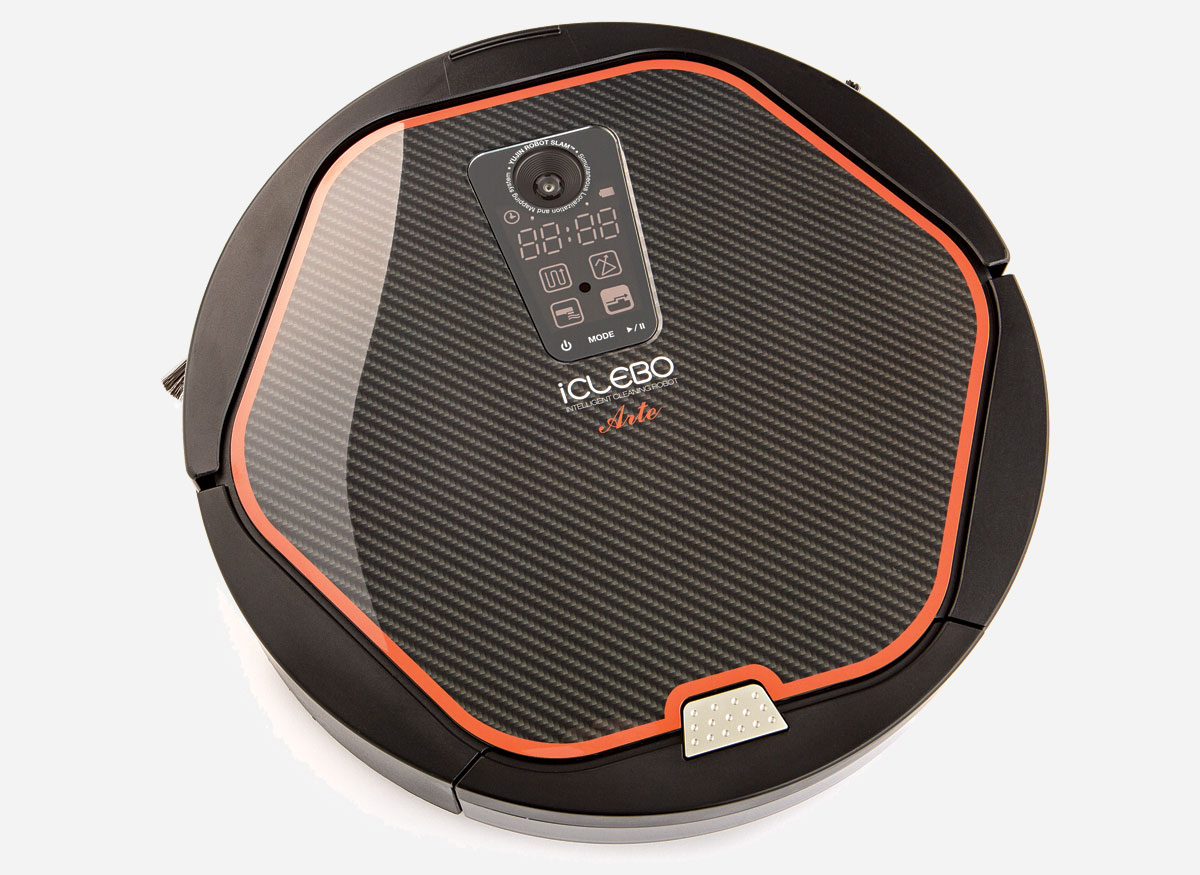 Dirt Fighters
iClebo Arte YCR-­MO5 | $450
Giving someone a vacuum for the holidays says "please clean the floors." Giving someone a robot vacuum for the holidays says "please relax while the floors clean themselves." In our tests, the iClebo Arte produced impressive results, especially on bare floors. It tends to move its charging base around while cleaning and it can wobble a bit when it goes from bare floors to carpets, but it was also quiet, simple to program, and easy to clean.

Kenmore Progressive 31069 | $200
With strong airflow for tools and top­-notch pet­-hair pickup, this bagged upright offers helpful features usually found in vacuums that cost at least $100 more. It has a brush on/off switch, which safeguards a wood or laminate floor's finish and prevents scattering debris; suction control, which protects drapes from being pulled into the vac; and a manual carpet pile­-height adjustment, which is more precise than automatic settings at matching the brush to the carpet. It also weighs less than many other top-­ranked uprights.

Hoover WindTunnel T­-Series Rewind Bagless UH70120 | $130
If happy holidays means never having to change messy vacuum bags again, this is a gift for you. This bagless upright offers impressive cleaning, lots of suction for tool attachments, easy maneuverability, and a retractable cord—all in a low­-priced, relatively light machine that weighs just 18 pounds. It also has a manual carpet pile­height adjustment, which better matches the brush to the carpet.

Check our vacuum cleaners buying guide and Ratings for more information.
More Gift Guides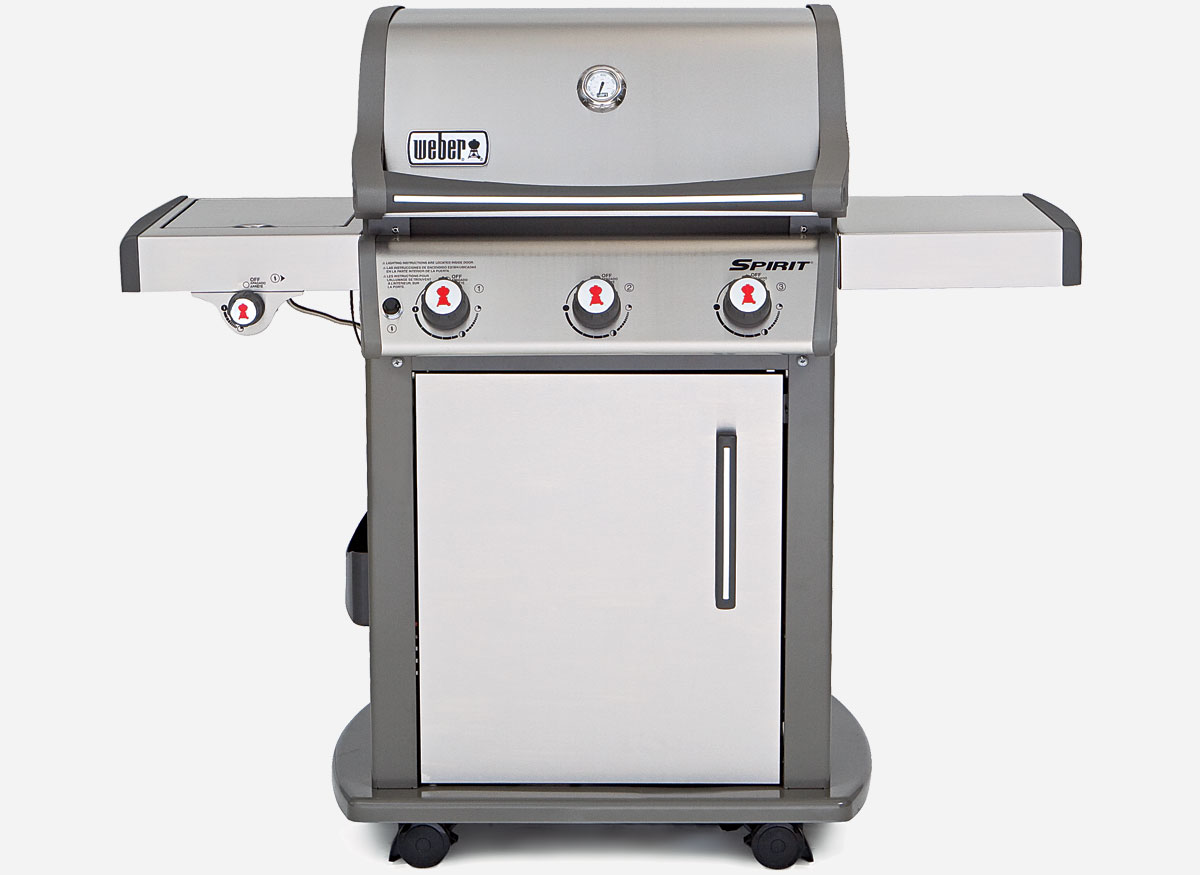 Fire It Up
Weber Spirit SP-­320 46700401 | $600
It's never too early to splurge on your resident griller and give the gift of grilling joy. This midsized model has good looks, sturdy construction, and a 10-­year burner warranty. With enough cooking space for up to 28 burgers, this three-­burner grill is excellent at delivering low-­ and high­-heat evenness in our tests. An electronic igniter fires it up reliably and simply, and four casters make it easy to move around the patio. It's also available in a natural­-gas version.

Check our gas grill buying guide and Ratings for more information.

Oregon Scientific Wireless BBQ/Oven AW131 | $40
This holiday, let your meat monitor itself while you enjoy your guests. The probe of this digital thermometer remains in the roast while it cooks, constantly reading the temperature while the oven door stays closed. When the desired doneness is reached, the wireless receiver beeps two times and says, "It's done." Transmission range is about 160 feet. Well-­done, wouldn't you say?

Check our meat thermometer buying guide and Ratings for more information.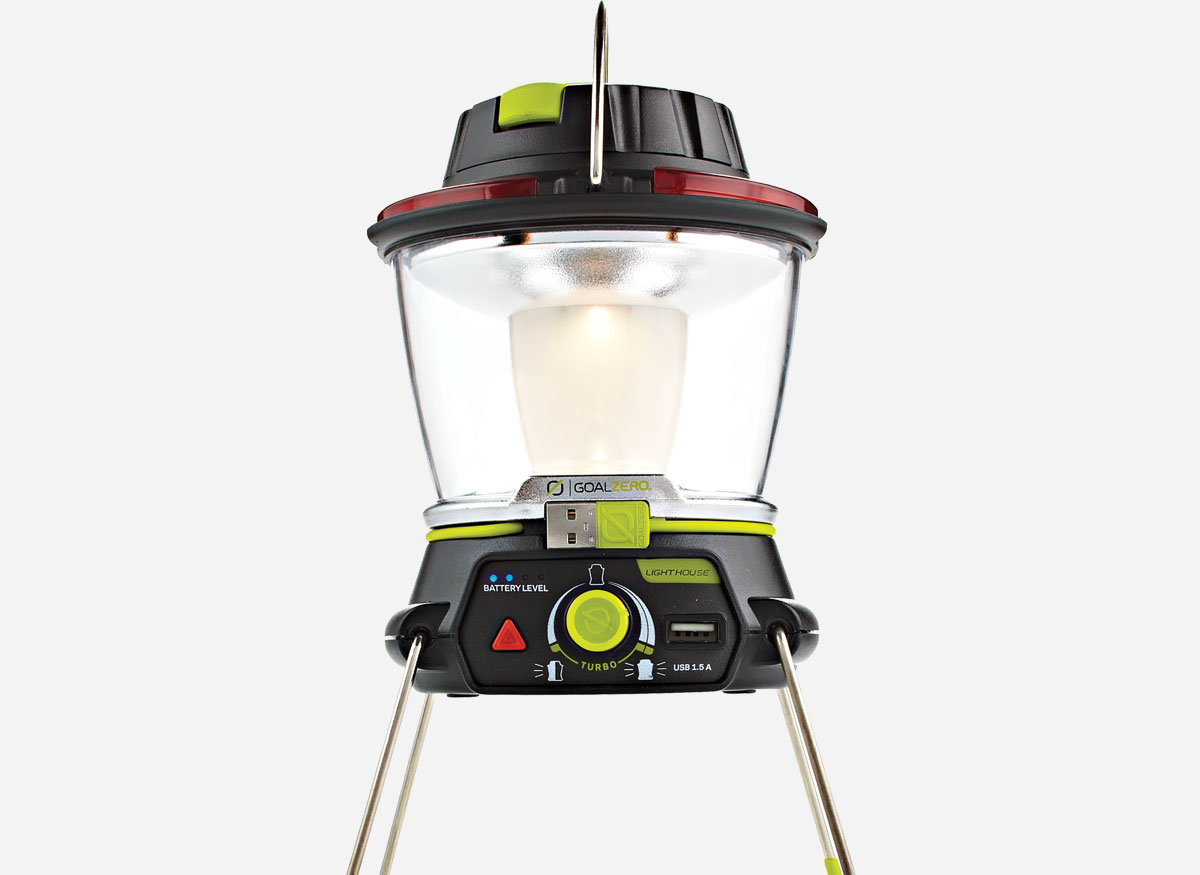 Portable Power
Goal Zero Lighthouse 250 Lantern | $80
Beneath that lamp and flashing red light, the Goal Zero has an internal battery capable of stowing 4400mAh of power—enough to recharge an iPhone 6s twice, with electricity to spare. For unforeseen emergencies, it also features a hand crank, though you might not want to lean too heavily on that. Five minutes worth of toil adds only 1 percentage point to the phone's battery­-life indicator.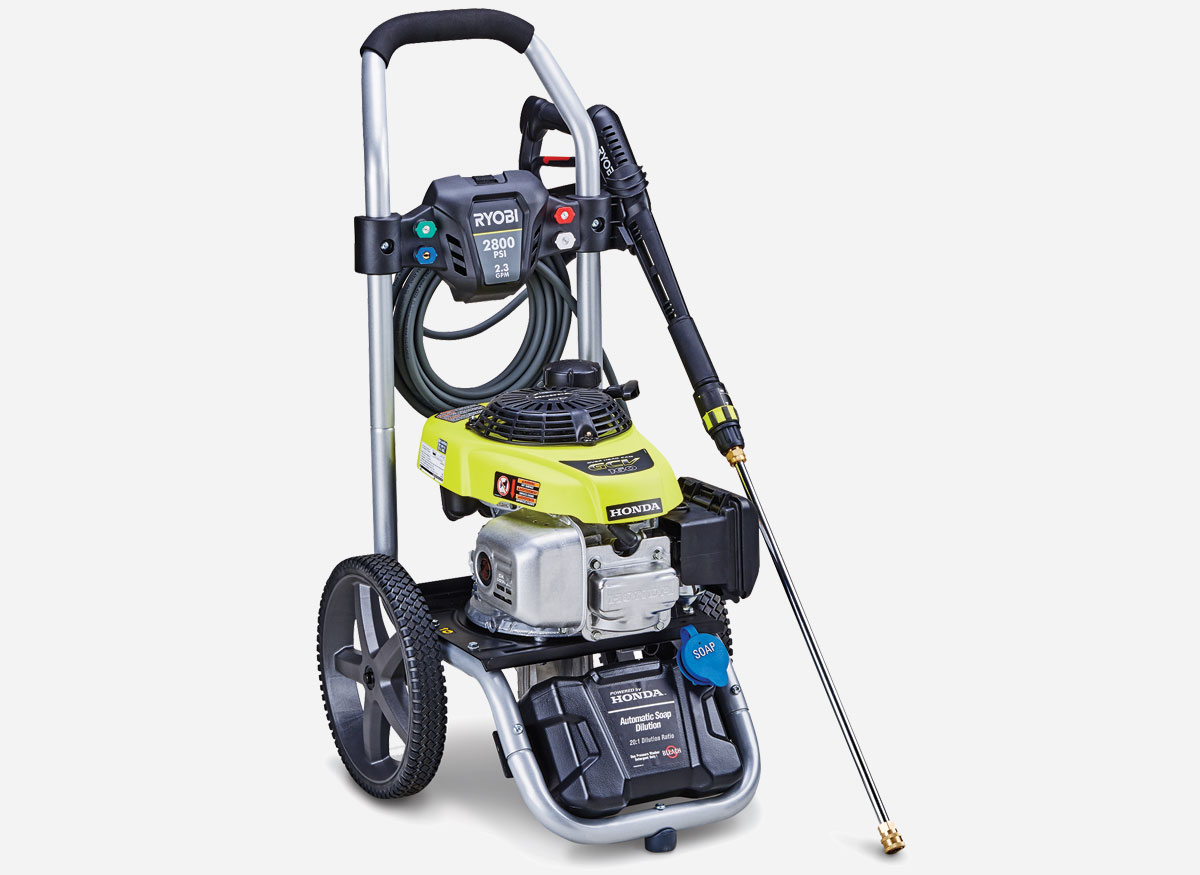 Tool Time
Ryobi RY802800 | $330
This gas­-powered pressure washer has helpful features that can help save time as well as safeguard delicate materials. It has a built­-in soap tank that's easier to use and move around while working compared with the add­-on bottle that some other models require. The wand has a flow control to clean sensitive surfaces more gently without changing tips. And there's a fuel shutoff, which lets you cut off gas to the carburetor and prevent harmful buildup that could cause start­-up problems.

Stihl MS 180 C-­BE | $230
Ultra-fast cutting and relatively light weight make this gas-­powered chain saw easy to use and hold for extended sessions at the wood pile. A chain break, minimal kickback during cutting, and a durable blade cover add to its safety.
Check our chain saw buying guide and Ratings for more information.

Hitachi DS18DSAL | $170
The do-­it­-yourselfer you need to get a gift for will be thrilled with this Hitachi cordless drill. Almost as fast and powerful as heavy­-duty models, this 18­-volt drill weighs just 3.4 pounds. Its 1⁄2-­inch chuck can handle more bits for larger holes than drills with a 3⁄8-­inch chuck, and its two speed ranges mean you're ready for anything from turning tight screws to drilling through metal. It comes with a smart charger, an LED work light, and two lithium­-ion batteries—good news because recharging takes about 10 minutes longer than most other lithium­-ion models. We also found that its handle is especially comfortable.
Check our cordless drills buying guide and Ratings for more information.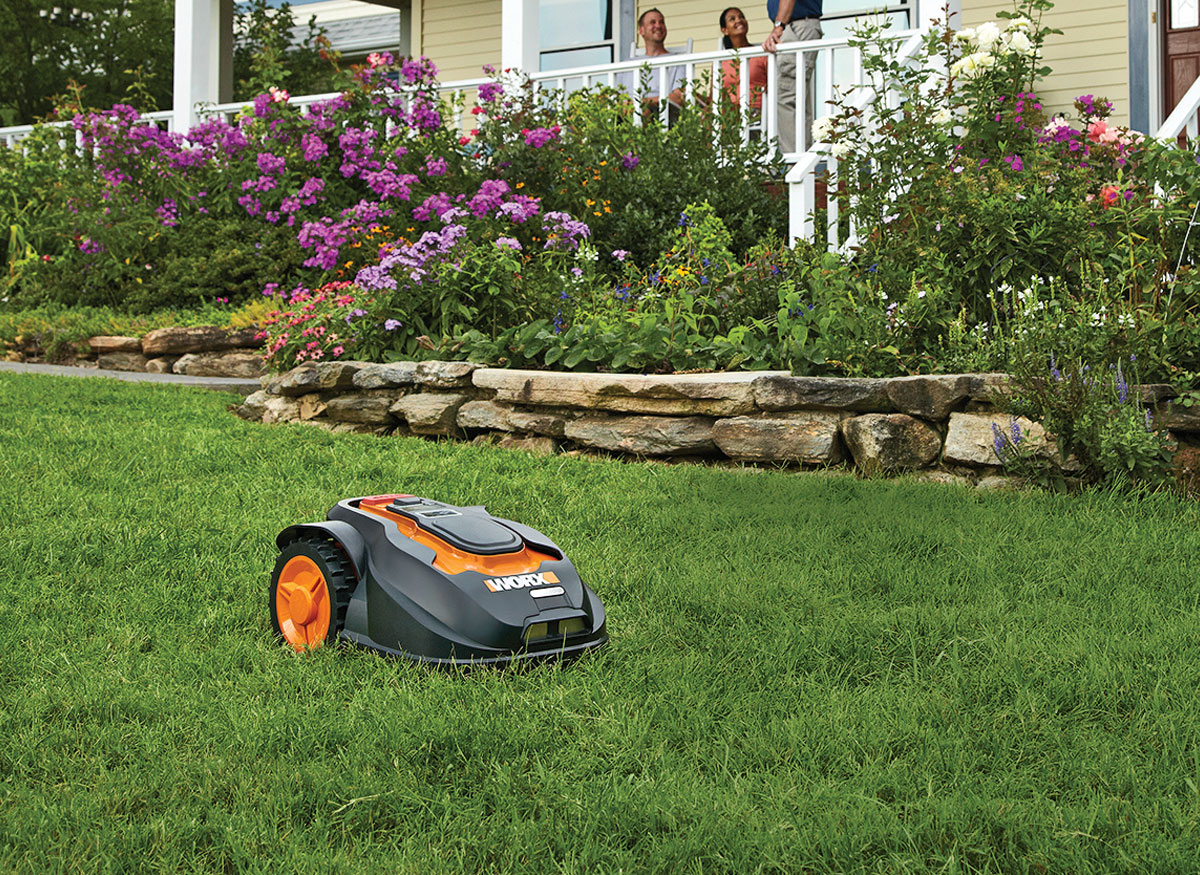 Buzz Cut
Worx Landroid WG794 | $1,000
Mow the lawn from a lawn chair? The Worx offered the best cutting performance of all the robotic mowers we've tested, especially on non-hilly lawns. It's also the easiest to use and set up. That's important because if the grass grows too high, it's time to pull out a regular mower. Like any robot mower, the cuts aren't as neat as with a regular machine.

EGO LM2000 | $400
If chasing the winter blues is part of your holiday­-cheer strategy, keep your eye on summer! Plan now by gifting this cordless electric push mower that's great for small yards with petite garages; in our tests, it ran for 35 minutes before needing a 30-­minute recharge. Its padded handle is adjustable and telescopes down and flips forward so that the mower can lie flat or be folded and stored in a stand­-up position. The EGO also comes with LED headlights in case you're mowing at dusk. Like other electric mowers, grass cutting is slightly uneven.

Check our lawn mowers & tractors buying guide and Ratings for more information.
Clean & Efficient
Samsung WA52J8700AP and Samsung DV52J8700EP | $1,000 each
Are you and your siblings pitching in to get your parents a new washer and dryer? Then we suggest you choose this perfect pair. The washer can handle large loads and was impressive in our tests at cleaning. It has a built-­in washboard and water jet for soaking and pretreating tough stains, and the dryer is Energy Star-­qualified and can be used in regular or energy-­saving mode.

Check our washing machines and clothes dryer buying guides and Ratings for more information.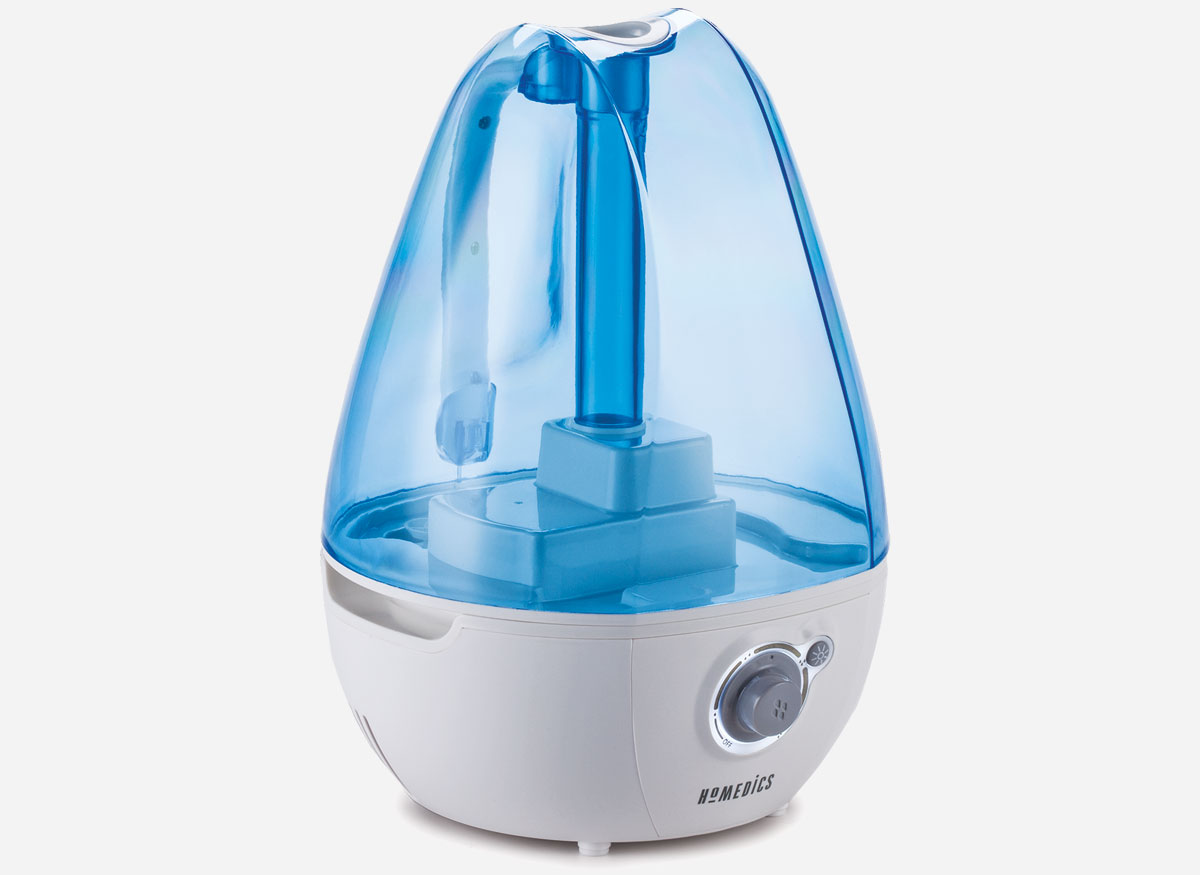 Moisture Maker
HoMedics UHE­-CM25 | $55
Quiet and easy to use, this humidifier performed well with regular or hard water. It's also easy to clean, a must with all humidifiers to avoid bacteria and mold growth.

Crane Owl | $45
New baby in someone's life? This humidifier from Crane's Adorables line is top-­rated for its excellent output and is super­-quiet, too. Crane's menagerie also includes penguins, tigers, polar bears, and more.

Check our humidifiers buying guide and Ratings for more information.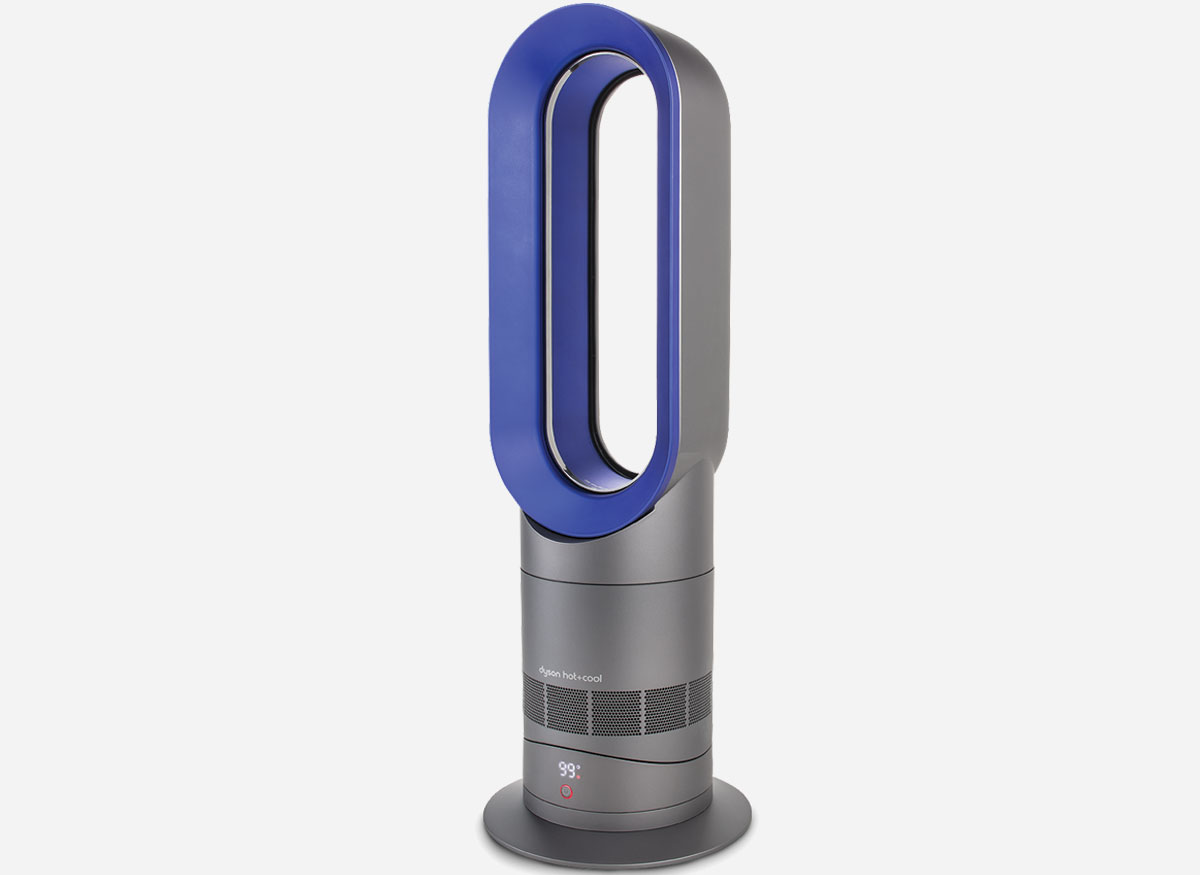 Warm Thoughts
Dyson AM09 | $450
The AM09 space heater aced our tests for room and spot heating, and it's better looking than most of its competition—admittedly a pretty low bar! Dyson stays cool to the touch, which helped it do well in our fire-safety tests, and includes a remote so that you don't have to stoop to turn it on. One quibble is the noise at higher settings.

Vornado SRTH | $45
Have an always-­cold office mate on your gift list? She'll thank you for this small­-enough-­to-­fit-­under-­a-­desk personal heater. It's quiet, draws less power than larger units, and aced our fire-­safety test. Just don't expect it to heat a whole room.
Check our space heaters buying guide and Ratings for more information.
Force of Nature
Speakman Reaction | $25
Whether or not your intended giftee is a morning person, he or she will appreciate this super showerhead. A satisfying soak, low water use, and fun colors make this low­-flow showerhead an easy and attractive way to save water. Our staffers preferred the feel and forcefulness of the 2.5­-gallon-per-­minute version over the 2­-gpm one, though about half said they'd buy either version—and that was before we told them how inexpensive it is. Available with a translucent blue, green, or gray frame.
Check our shower head buying guide and Ratings for more information.
Shopping links are provided by eBay Commerce Network and Amazon, which makes it easy to find the right product from a variety of online retailers. Clicking any of the links will take you to the retailer's website to shop for this product. Please note that Consumer Reports collects fees from both eBay Commerce Network and Amazon for referring users. We use 100% of these fees to fund our testing programs.