2015 Gift Guide: For the Home Chef
For those who dream of turning their kitchen into a culinary wonderland
At Consumer Reports, we buy and rigorously test thousands of products and services all year long so that you have an independent source by which to evaluate safety, performance, value, energy efficiency, and environmental impact. At holiday time, that will make you a shrewder shopper, resulting in smarter, cooler, more delightful, and useful choices. We've reviewed a year's worth of testing to bring you the standouts from our labs—from TVs to toasters, smartphones to slow cookers, coffeemakers to cars. The results add up to our Best Products of 2015.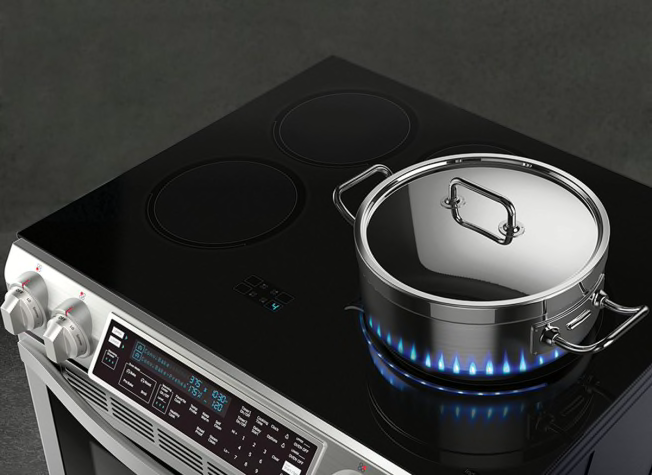 Samsung NE58H9970WS | $3,600
If your house needs a gift, splurge on this induction range that slides in between countertops for a built-­in look. It's part of Samsung's stylish Chef Collection. Three of the four cooktop elements are high-­power, delivering induction's fast heat and superb simmering and control with its magnetic energy. Virtual flames—LEDs that shine light onto pots—remind you that the elements are on. In our tests, the large oven proved to be impressive at baking and excellent at broiling. A slide-­in partition converts the oven into two ovens with separate temperature controls, although they share one door. Convection and a warming drawer round out the features.

Check our ranges buying guide and Ratings for more information.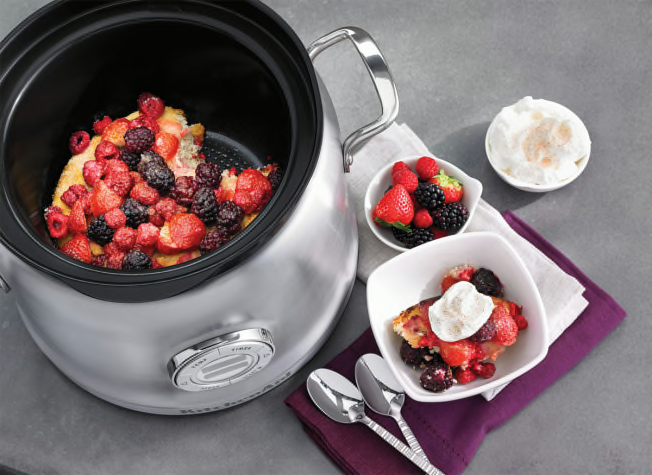 KitchenAid Multi­-Cooker KMC4241 | $350
Want to wish a very merry Christmas or happy Hanukkah to someone special who loves a good home­-cooked meal? In our tests, this multitasking countertop appliance made caramelized onions, lentil soup, and kung pao chicken that were just as good as or better than when we prepared them on a range-top. Programmed settings include sauté, sear, soup, risotto, yogurt, slow cook, and more. The optional five­-mode stir tower, $250, mixes and stirs ingredients, preventing burning and sticking, and offering hands-­free cooking. Capacity is only 4 quarts, though, and the stir tower can be a little noisy, especially at higher speeds.

Crock­-Pot Smart Slow Cooker With WeMo | $130
Slow cookers have maintained their appeal in our too-­busy-­to-­cook lives. This model boasts some better-­than-­basic features, including a roomy 6-­quart capacity, cool-­touch handles, and dishwasher-­safe stoneware and glass lid. Plus you can connect to it through an app on your smartphone, so if you're stuck at your kid's ballgame and need to turn down the heat on the evening jambalaya before the chicken turns to mush, you can do that. Also, being able to monitor a heat­-producing appliance while you're away from home offers peace of mind.

Check our slow cooker buying guide for more information.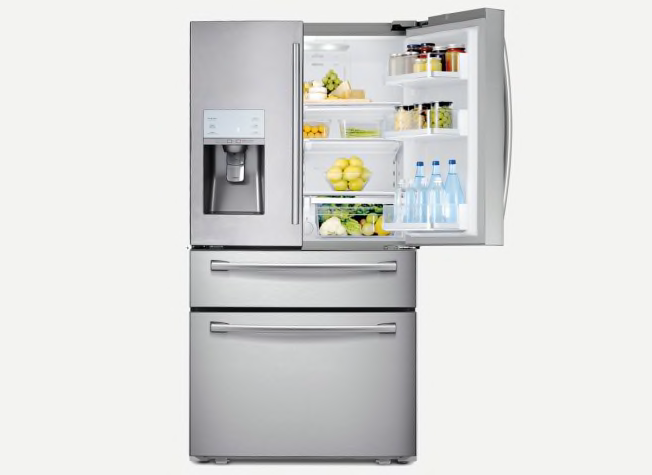 Samsung RF31FMESBSR | $3,300
SodaStream's sparkling water maker has become a holiday gift favorite. But for that really special someone, why not throw in a refrigerator as well? This four­-door Samsung with a through-­the-­door ice and water dispenser has a SodaStream built right in. Novelty aside, the fridge delivered superb temperature control and efficiency in our tests, and its dual evaporative cooling should help extend the life of your food by maintaining optimal humidity levels.

Check our refrigerator buying guide and Ratings for more information.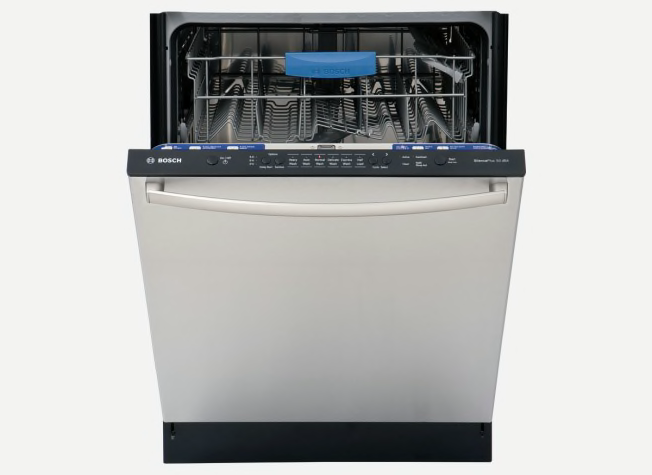 Bosch Ascenta SHX3AR7[5]UC | $700
A longtime favorite from our tests, the Bosch Ascenta delivers top-­notch washing for hundreds less than our other top picks. With a 95-­minute cycle, it takes less time than the competition and is especially energy­-efficient. A soil sensor monitors cleaning, and extras include hidden controls, delayed start, plenty of flatware slots, and an adjustable upper rack. One trade­off is the manual­-clean filter, but that's what makes it run so quietly.

Check our dishwasher buying guide and Ratings for more information.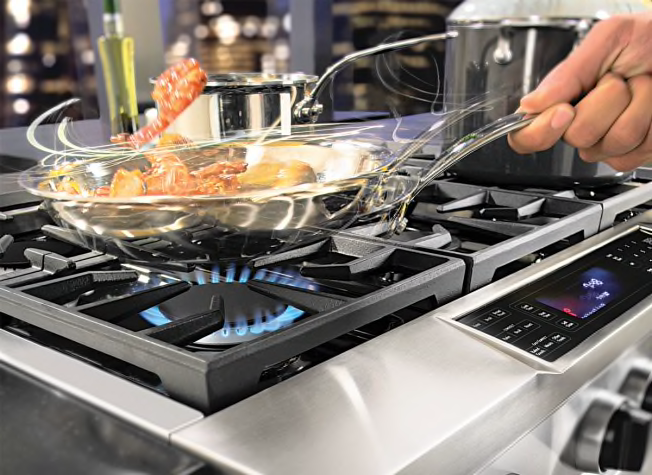 KitchenAid KDRS407VSS | $4,000
Have you and your spouse decided to forgo personal gifts and fix up the kitchen instead? This KitchenAid is the only 30-­inch pro­-style that made our top picks. It pairs a gas cooktop with an electric oven. Three of the four burners are high­-power and deliver fast heat. Simmering is superb, and baking is impressive.

Check our range buying guide and Ratings for more information.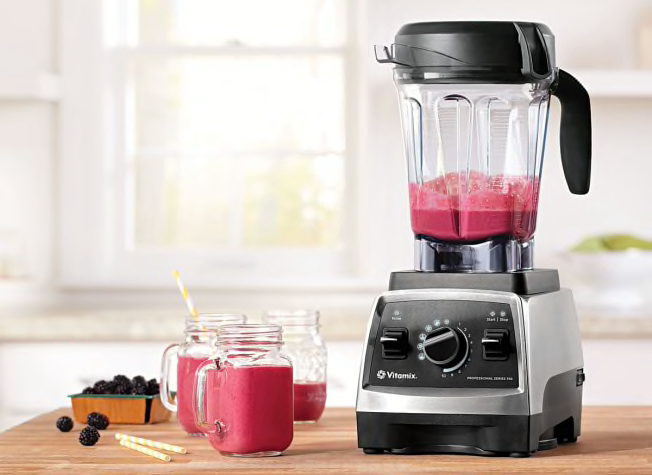 Vitamix Professional Series 750 blender, $650
Vitamix is the biggest name in high-­performance blenders—and the 750 series shows why. Combining speed, power, and precision, the versatile device can crank out perfectly blended smoothies and pulverize whole fruits into fiber-packed juices, and its fast-­spinning blades can even make hot soup. Solid construction helped the 750 ace our tough durability test, and Vitamix stands behind it with a confident seven-­year warranty. Another bonus: At 17.5 inches tall, the blender should fit under your kitchen cabinets, saving room on the countertop.
Ninja Nutri Ninja Pro, $90
Personal blenders feature a smaller blending container that doubles as a travel cup—perfect if the giftee you have in mind likes to take his or her morning smoothie on the go. Ninja's version beat out the other half­-dozen tested models by a wide margin, combining puréeing prowess with superior ice crushing. Like all personal blenders, the Ninja is best for low-­impact tasks—say, making fresh fruit smoothies or mixing up a milk shake. Save the frozen cocktails for a full-sized blender.

Check our blender buying guide and Ratings for more information.

What appliance would you most like to have?
Tell us in the comments below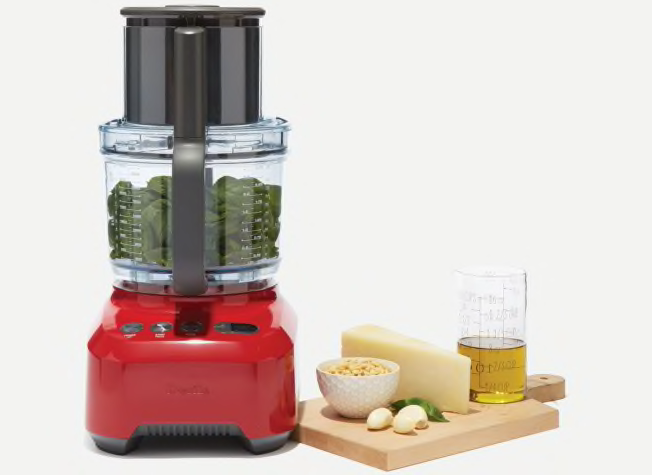 Breville Sous Chef BFP800XL/A | $400
The food processor was invented in America by Cuisinart, but Australian manufacturer Breville is running away with the market. From chopping onions to slicing celery and shredding carrots, this top pick was aces in our tests, leaving the next best model in its dust. Its 16­-cup container is great for large­-batch slaws and stir­-fries. We also like the variable slicing disk, enabling paper-­thin veggies or thicker cuts, and the mini processing bowl is perfect for chopped nuts and herbs. The Breville isn't cheap, but it's a case where paying top dollar does get you top performance.

Kenmore Red 414302 | $75
A food processor is all about food prep, but if it's going to stay out on the countertop, a bit of style doesn't hurt. This Kenmore delivers on both counts, with its sleek design, colorful accents, and capable chopping, slicing, and shredding. Throw in a very competitive price, and this model is a great way to balance your holiday gift budget—don't be surprised if the giftee thinks you spent a lot more.

Check our food processor & chopper buying guide and Ratingsfor more information.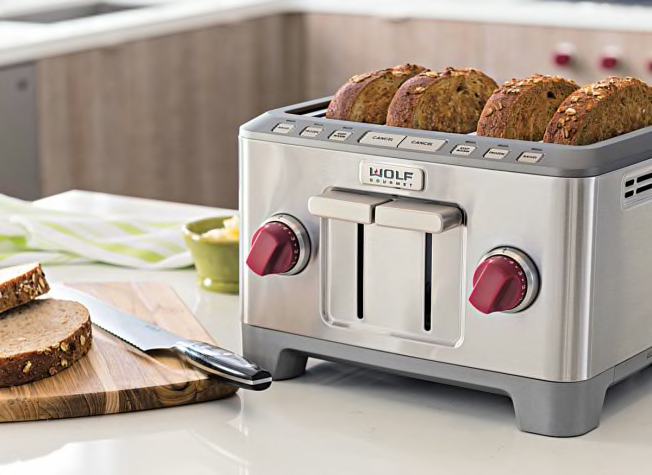 Wolf Gourmet 4 Slice Toaster | $400
Wolf, maker of high-­end, restaurant­-caliber ranges, is ­getting into the small-­appliance game. Our testers were most impressed by the new four-­slice toaster, which combines ­superb toasting with sleek, industrial design and Wolf's iconic red knobs. (Indeed, that snob, or should we say "knob," appeal helps explain the hefty price.) But the toaster also has all of the ­practical features we look for, including extra­-wide slots, bagel and defrost settings, and a bread lifter for easy retrieval of toasted items.

Check our toaster buying guide and Ratings for more information.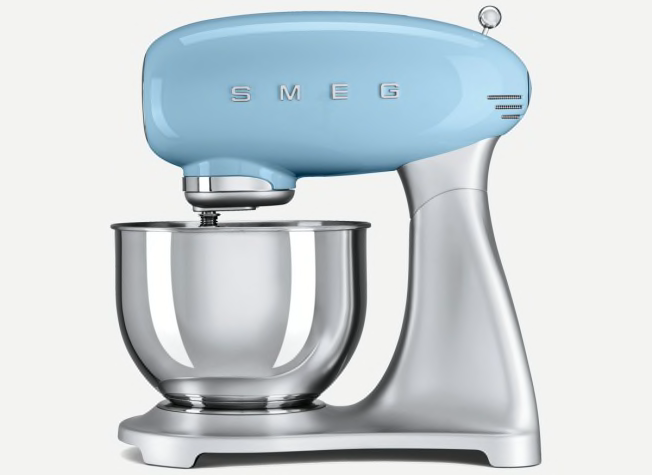 Smeg 5­-Quart SMF01RDUS | $460
Smeg is best known for its retro­-looking fridges, but the Italian manufacturer recently launched a line of equally mod small appliances, including a toaster, a blender, and an electric kettle. Adding noteworthy performance to the high design, Smeg's stand mixer snagged a spot on our winners' list, thanks to its prowess at mixing large batches of cookie dough and whipping cream into stiff peaks. Along with the pastel blue seen here, throwback hues include cream, fire engine red, and classic black.
Check our mixer buying guide and Ratings for more information.