As 2017 draws to a close, we took a look back at the most popular stories Consumer Reports published on home products. Read on for a run-down on riding mowers, clearing the snow pile at the end of your drive way, finding the right grill, how to get rid of ants, and much more.
How to Clean a Mattress (and Why)

You spend about a third of your life on your mattress. When was the last time you gave it a good, deep clean? The seldom-used living room sofa probably feels the bristle of a vacuum brush more often than your trusty mattress. It's time to change that. Besides promoting a more pleasant and productive night's sleep, a clean, cared for mattress can last longer—and it might even help prevent nasty, not to mention costly, pest infestations.
Doing the Math on Tesla's Solar Roof (Again)

The automaker/solar company released pricing for its energy-producing roof tiles. Consumer Reports checked the costs for real-world homes.
Pick the Best Riding Mower for Your Property

Riding mowers are the way to mow for lawns of a certain size, typically one-half acre or more. If your property is even more princely, you might want a riding mower with a wider cutting deck, so you can cut more with each pass. And if you need to mow around trees and other landscaping features, consider a zero-turn-radius (ZTR) mower. This type can instantly pivot around one rear wheel.
Consumer Reports tested 50 riding mowers ranging in price from $1,100 to $4,000. Here are some of the best.
Is the Big Green Egg Grill Worth It?

We aren't here to judge the cultural phenomenon that has formed around the Big Green Egg since its 1970s debut. Let's just say that this ceramic beast of a charcoal grill and smoker has hatched numerous copycat cookers and die-hard devotees, who call themselves Eggheads.
We can, however, evaluate its performance and help you answer the question: Does anyone really need a $1,120 charcoal grill? For that price, you might expect an actual fossilized dinosaur egg, not a grill that looks like one. After all, some of our top-rated gas models cost a quarter of that price.
5 Door Locks That Will Keep You Safe and 5 That Won't

Most break-ins are committed by criminals who come right in through the front door, according to Department of Justice statistics. And even if you're diligent about always locking up, you need a good deadbolt to thwart thieves.
After putting dozens of locks through a battery of tests, we've selected five of the best from our door lock ratings—as well as five you should skip.
The Best Way to Clear the Snow Pile at the End of Your Driveway

Nothing is more frustrating than clearing snow from your driveway—only to have the municipal plow leave a wall of dirty snow blocking your access to the street.
Argh. But where else is the snow supposed to go? Fortunately, there are a few strategies you can use to avoid a big pileup and remove the crusty line of snow and ice the plow leaves behind.
How to Get Rid of Ants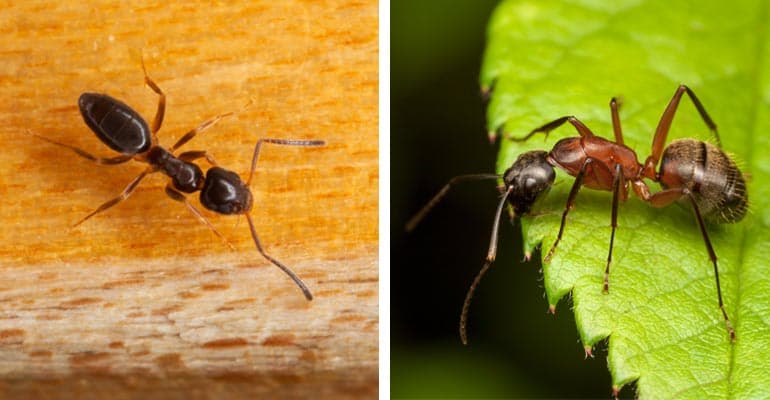 Ants make for terrible house guests. They come uninvited, get into everything, and are in no hurry to leave. Through the warmer months, the two types most likely to show up are carpenter ants and odorous house ants, aka house ants.
Here are five tips from our experts in pest management on how to get ants out of your house and keep them out.
Best Gas Grills for $400 or Less

In this popular price range you'll find grills in every size, from portable to large. But don't expect extra features. And though our testing shows that price isn't a predictor of performance, it's often tied to the quality of construction. So think twice about a large grill that costs just a few hundred bucks.
Best Mildew-Resistant Paint for Your Bathroom

Remodeling a bathroom is messy and expensive, about $9,300, on average, according to HomeAdvisor.com. And in some metropolitan areas, $20,000 is what it takes. After all that work and expense, you'll want a bathroom that looks good for a long time. And because of all the water that's used in the room, you'll want a coat of paint that resists mildew and moisture.
Depending on the size of your bathroom, you may want to paint it a lighter color to open it up or a darker color to add intimacy, according to the Paint Quality Institute. But whichever color you choose, make sure you pick the right paint and prep the room properly. Here are some pointers from our pros, plus some top mildew-resistant paints from our interior paint tests.
Cub Cadet vs. John Deere Lawn Tractor Face-Off

Two entry-level riding mowers to consider are the Cub Cadet XT1 LT42, $1,700, and John Deere D130, $1,900. Both are sold at home centers and provide a beautiful cut. But which model gets the edge? To find out, Consumer Reports paired them in a lawn-tractor face-off.
Consumer Reports is an independent, non-profit organization dedicated to helping consumers. We make it easy to buy the right product from a variety of retailers. Clicking a retailer link will take you to that retailer's website to shop. When you shop through retailer links on our site, we may earn an affiliate commission – 100% of the fees we collect are used to support our mission.
Learn more.
Our service is unbiased: retailers can't influence placement. All prices are subject to change.