When you shop through retailer links on our site, we may earn affiliate commissions. 100% of the fees we collect are used to support our nonprofit mission.
Learn more.
The holidays are a stressful time, but there are ways to make them simpler, happier, and healthier. Consumers Reports experts share with you some of their top tips to get you through the holidays and ready to start the new year.
1. Open bottles of bubbly with care It's fun to toast the New Year with a glass of sparkling wine, but not if it involves a high-velocity cork to the face. To open your bottle of Champagne, prosecco, or Cava safely, keep your thumb over the cork while twisting open the wire cage. Before you remove your thumb, grab a small towel with your other hand and cover the top of the bottle, then grasp the entire cork in your hand. Keep the bottle tilted at a 45-degree angle aimed away from you and any bystanders. Slowly rotate the bottle, not the cork. When it is almost out of the neck, apply downward pressure on the cork just as it begins to release from the bottle. You should hear a whisper and not a pop.
Serving note: Sparkling wine is at its best between 40 and 45 degrees Fahrenheit. About two hours in the fridge or a half-hour in a bucket of ice water should do the trick. —Adam Kaplan, Senior Test Project Leader

2. Adjust your TV for New Year's bowl games So you got that nice big-screen TV for Christmas so it can pull you right into the action? That's great, but it's hard to get that "you are there" feeling during football games when the AstroTurf looks less like grass and more like florescent radioactive waste. Well, with a few simple picture adjustments you can snap those colors into shape.
First, freeze on an image with faces and detail. Then press the menu button on the remote and find "picture settings," then "picture mode." Choose the most natural picture preset mode, such as "movie," "cinema" or "THX. Ignore the "sports" or "vivid" modes, which are usually way too bright. Then go into the individual picture settings to adjust the color. In "color temperature," select warm or low, and set tint/hue and color controls at the midpoint. Adjust tint/hue and color controls about midpoint so that flesh tones and colors look natural and not overhyped. And don't worry about messing up—the Reset or Restore button in the onscreen menu lets you return to the default settings and start over. —Claudio Ciacci, Test Program Leader, Televisions.

3. A trick for happier travels. Holidays often mean traveling and getting stuck in traffic. To keep our kids, and teenagers, amused, we'd let them open one present before they got into the car. The newness of whatever it was would often keep them busy until we arrived at our destination. And to keep us amused, my hubby and I would have a silent bet about which child would first ask, "Are we there yet?" and about how long that would take.—Celia Kuperszmid Lehrman, deputy content editor, Home and Appliances
4. Stay safe and healthy. Don't rush to schedule elective surgeries or procedures during the holiday weeks, though it may be tempting to dodge the 2016 deductible. Sure, your doctor's schedule may lighten up, offering you quicker service, but hospital staffing does as well. It could take longer for doctors to see you if you have a complication, and nursing coverage will likely fall to the bare-bones minimum.
Open gifts with care. You can cut yourself, especially with sharp plastics like those clamshell packages.
Watch where you place candles. The Red Cross says candle fires are four times more likely to occur during the winter holidays.
Use caution when climbing ladders. The greatest number of injuries I see are related to broken bones and back sprains following falls. In November and December of last year, around 13,000 people were treated in emergency rooms around the country for injuries tied to holiday lights, Christmas trees, ornaments, and other decorations, according to the Consumer Product Safety Commission. Follow these ladder safety tips.
And get your flu vaccine before you travel. My medical colleagues frequently lament the bugs they pick up on planes, likening jets to closed petri dishes.—Orly Avitzur, M.D., medical director, Consumer Reports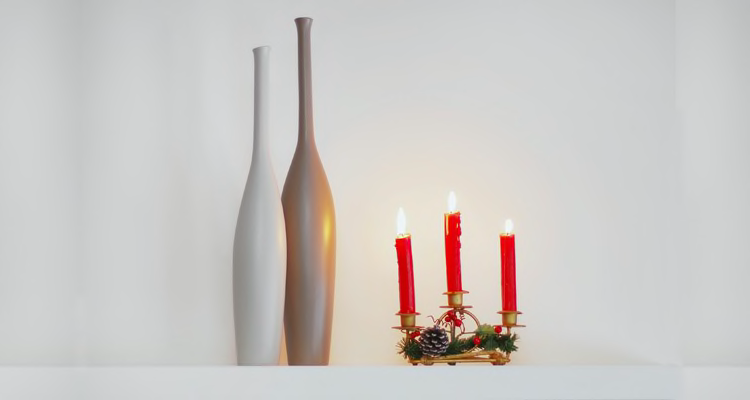 5. Clean up common holiday messes. The guests are gone but what's that on the rug? Red wine? Yikes. And a blob of tree sap. Oh no! It pays to act quickly so before you put your feet up, try these tricks. And here's a bonus tip: Stock up on cleaning supplies and stain removers before the festivities begin.—Mary Farrell, senior editor, Home and Appliances
6. Make returns easier.
Always ask for a gift receipt when shopping for others. It streamlines the return process and ensures any refund or credit will equal the full amount paid rather than the lowest selling price the merchant has ever offered.—Don Ball, senior acquisition agent
7. Watch holiday specials without commercials. Use Netflix or another streaming service. You'll get to sit back without worrying about grabbing the remote during commercials and many services will serve up similar programming automatically when you're finished watching "A Christmas Story" (yet again). They even have yule log videos and Netflix has exclusive specials like "A Very Murray Christmas," a personal favorite.—Chris Andrade, assistant test project leader
8. Handle uninvited guests and unexpected gifts with ease. Your neighbor pops by on Christmas morning and drops off a Panettone. Your new pal at works gives you a box of chocolates. Then there are those long-lost friends passing through town who drop by just at dinner time. What to do? Buy multiples of small gifts such as bottles of Prosecco or a pretty tin for your home-baked cookies. As for that dinner, your freezer is your friend. Freeze batches of spaghetti, chili, or stew and soon dinner will be served—Mary Farrell, senior editor, Home and Appliances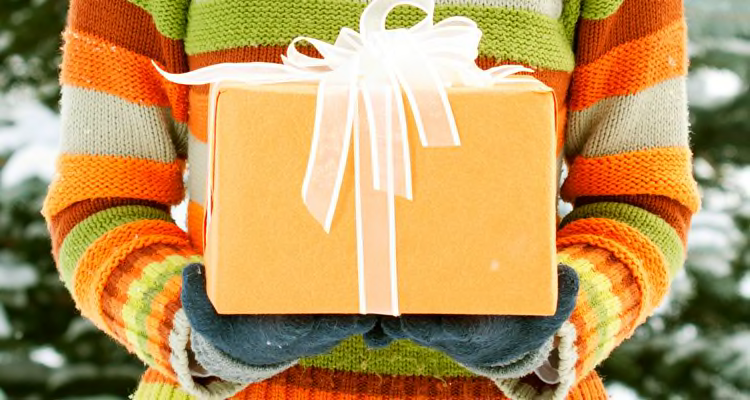 9. Budget for holiday tips. Our national surveys have shown that most people tip their house cleaners, and a lot give gifts to their hairdressers and children's teachers during the holidays. But where I live in suburban New York City, it's not uncommon to give a holiday tip or gift to other service providers, including garbage collectors, school bus drivers and monitors, and mail carriers (our newspaper deliverer sends us a holiday card with a return envelope inside, just to be sure). So I make holiday tips part of our budget. They come to about $200 each season. In lean times, I've regifted bottles of wine or other small house gifts. Michael my hairdresser, I hope you're not reading this.—Tobie Stanger, senior editor, Money
10. Have the game console ready to play. Your kids will no doubt want to start playing as soon as they unwrap their new game console. You can make that wish come true by setting up the console the night before. That way you can take your time creating an account, setting up parental controls and even installing some games. Then box it up again and wrap it. Your children will never know and they can play it right out of the box.—Matt Ferretti, senior test technician
11. Check connections ahead of time. Plenty of gifts will require a connection, to Wi-Fi, TV, or smartphone. Check ahead of time to be sure your Wi-Fi is strong enough where people will open gifts, and that you have the password handy. If some devices use a HDMI cable to connect to a TV, or a USB cable to a computer, make sure the gift comes with one or buy one separately. If a gift requires establishing an online account, be ready to provide credit-card information, and choose passwords that are difficult to guess.—Dean Gallea, senior test program leader, computing technology
12. Embrace imperfection. My holiday tablecloth–the one that's big enough when I expand my dining table to its limit–has faded stains of meals past. Those stains give everyone permission to be gregarious and not worry about spilling. So the emphasis is on enjoying the food, wine, and company. And if you do want to get the stains out, here's how to do it.—Celia Kuperszmid Lehrman, deputy content editor, Home and Appliances
13. Keep kids safe in the kitchen. I have a couple young kids at home, and lots more visiting during the holidays, so the 3-foot rule is in full force around the hot stove. Any little ones get closer than that and they're banished from the kitchen. For good measure, I'm also extra careful about keeping pot handles turned in and I'll try to keep boiling dishes on the back burner. Accidents can happen in a flash and as I say to my kids often this time of year, "I don't need any trips to the emergency room."—Dan DiClerico, multimedia content specialist, Home and Appliances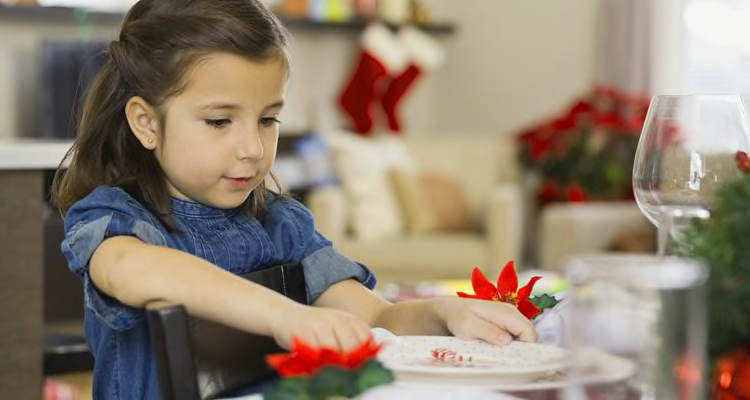 14. A shortcut to make pie crust. I never thought about making pie crust from scratch—until I discovered how easy it is to do in a food processor. I use ex-New York Times' columnist Mark Bittman's recipe, though you can find others online. Just pop the ingredients (flour, salt, sugar, butter, and ice water) into the food processor and blitz it for 10 seconds. Form it into a ball, refrigerate for 30 minutes, and you're ready to roll. During the busy baking time of year, I'll often make a few batches and keep others in the freezer. It's a real time saver and the results are so much tastier (and cheaper!) than the store-bought crusts I used to rely on.—Dan DiClerico, multimedia content specialist, Home and Appliances
15. Try dairy-free nog. Buy almond nog instead of eggnog. It still tastes great and saves calories. Or you can make it yourself with a recipe online. (You can find more healthy picks here.)—Samantha Kennelly, test technician
16. Mind what you eat. I find it helps to be extra mindful about what I'm eating—a concept borrowed from the yoga studio. Instead of absently reaching for more hors d'oeuvres, really savor the flavor, texture, temperature, and aroma of each bite as it passes over your tongue. During meals, I'll put my utensil down between bites to slow down the experience. This encourages proper chewing, which reduces food to smaller pieces that are coated with salivary amylase, an enzyme that begins the chemical breakdown of carbohydrates. Reaching for a smaller plate at the buffet helps control portion size, so you can enjoy the holiday cooking without packing on the pounds. (We have plenty of other healthy eating tips too.)—Peter Anzalone, senior test project leader