Wireless Security Cameras With the Most Free Cloud Storage
CR looks at options that offer you the best access to your footage and snapshots
When you shop through retailer links on our site, we may earn affiliate commissions. 100% of the fees we collect are used to support our nonprofit mission. Learn more.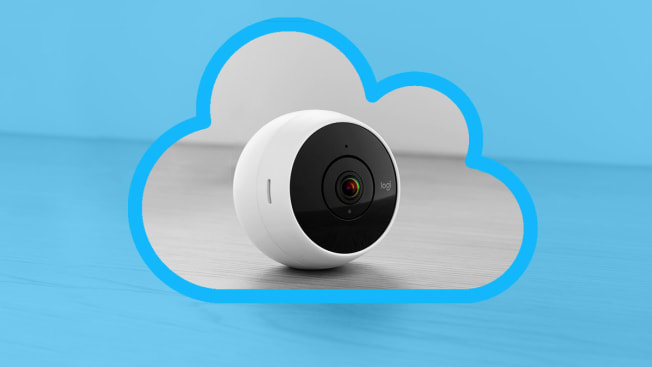 Wireless security cameras help you keep a virtual eye on your home. But without adequate video storage, they can't do their job effectively: If you happen to miss an alert on your smartphone and there's no backup, you won't know if the guy on your porch was a delivery person or a burglar peering in the window to see whether the house is empty.
For better or worse, most manufacturers have designed their products to utilize cloud storage (sending footage to a server that you can access via smartphone) over local storage (saving footage on a memory card).
But not all wireless security cameras offer cloud storage free of charge. And—with a few exceptions—those that do include free cloud storage don't give you enough, capping it at a few days' worth of footage. You'd have to pay extra to access footage that goes back further, in the form of a monthly or yearly fee for a cloud storage plan.
Consumer Reports tests and rates wireless security cameras, and below we highlight the brands (and their respective models from our ratings) that offer the most free cloud storage.
We also detail the paid storage tiers to help make comparison shopping easier.
Not sure which type of wireless security camera is right for you? Our home security camera buying guide covers the types of cameras on the market, how to pick a model for your needs, and potential privacy concerns. To see all the models we've tested, check our full home security camera ratings.
Motion-Based vs. Continuous Recording
Two types of recording are offered in paid storage plans: Motion-based recording means the security camera begins recording only when it detects motion; continuous video recording runs all the time, capturing a 24/7 video feed and storing it for playback.
Some cameras give you a choice, but most of the cameras in CR's tests offer motion-based recording only. (Continuous recording is more expensive.) Nest is the only manufacturer that offers continuous recording only.
For both storage types, footage older than the time provided in your plan is automatically deleted. For example, if you have a 60-day storage plan, footage is deleted once it becomes 61 days old.
We've highlighted three brands from our ratings; they're presented in order from most to least free cloud storage. Unless noted, the rates listed for additional storage plans apply to a brand's entire camera lineup.
Security Cameras With the Most Storage
Netgear Arlo
Free storage: 7 days
Netgear offers a rolling seven days of free storage of motion-based recordings for up to five Arlo cameras. Arlo's base station will also accept a USB drive, so you can store video on your own hard drive instead of in the cloud.
If you want additional storage, you can get 30 days' worth for up to 10 cameras at $10 per month or $99 per year. There's also a 60-day plan for up to 15 cameras at $15 per month or $149 per year.
The company offers continuous video recording plans for its Arlo Q, Arlo Q Plus, Arlo Baby, and Arlo Pro 2 cameras. These plans incur a monthly fee for each camera you own: 14 days of storage for $10 per month or $99 per year; 30 days for $20 per month or $199 per year.
CR tested: Netgear Arlo Pro, $250
CR's take: The Netgear Arlo Pro is the only wireless security camera in our ratings with a rating of Excellent for response time, even beating out the popular Nest Cam Indoor (below). It also receives decent scores in our video-quality and Smart IQ tests. As for features, you can expect geofencing, two-way audio, and voice control via Amazon Alexa and Google Assistant.
Canary
Free storage: 1 day
Wireless security camera startup Canary gives you one day of free motion-based video storage. Through a Canary membership ($10 per month or $99 per year for up to five devices), you'll receive 30 days of motion-based video storage, as well as two-way audio and camera access through an internet browser (giving you the added ability to monitor your home from any computer).
CR tested: Canary Flex, $199
CR's take: The Canary Flex features a magnetic mount, so you can easily move the camera to different mounts placed throughout your home. In CR's tests, it offers great response time, but its video quality isn't the best, earning only a Fair rating. Other features include two-way audio, monitoring zones, and person alerts.
Monitoring zones let you choose specific areas from which to receive or block alerts—handy for receiving alerts along your walkway while blocking alerts from your busy street. Person alerts let you know when the camera thinks it sees a person, which can be useful for blocking alerts caused by animals or rustling trees.


Nest
Free storage: 3 hours
Nest doesn't give you any free video storage, but it does offer the last 3 hours in snapshots—screenshots the camera takes when it detects activity.
The company offers its Nest Aware service, which gives you access to additional types of alerts (such as one that lets you know the camera has detected a person in its field of view), activity/motion zones, and continuous video storage.
There are three tiers of Nest Aware service: Five days of continuous video storage costs $5 per month or $50 per year; 10 days of continuous storage costs $10 per month or $100 per year; and 30 days of continuous storage costs $30 per month or $300 per year.
Each plan works for only one Nest camera, meaning you'll need to buy separate plans for every camera you have. While this can get expensive, Nest will discount Nest Aware plans up to 50 percent for additional cameras in the same home.
CR tested: Nest Cam Indoor, $200
CR's take: The Nest Cam Indoor is the only wireless camera in our tests to receive a Very Good rating for Smart IQ, thanks to its wide array of features. Our testers also found that it offers dependable video quality and great response time. Its many features include geofencing, a magnetic mount, person alerts, two-way audio, monitoring zones, and voice control.


Protect Your Home When You're Away
You want to keep what you have safe from burglars, right? On the 'Consumer 101' TV show, Consumer Reports shows you how to protect your property when you're not home.