When you shop through retailer links on our site, we may earn affiliate commissions. 100% of the fees we collect are used to support our nonprofit mission.
Learn more.
One of the most talked-about cars at this year's Los Angeles Auto Show was a stunning electric concept sedan from Audi. It debuted right next to the current U.S. EV leader—Tesla.
The E-Tron GT is a preview of an upcoming car that Audi says it's committed to building, a new offering that can go 0-60 mph in 3.5 seconds, get an 80 percent charge in 20 minutes, and also recharge wirelessly.
It's the latest in a crop of high-performance luxury EVs that won't wear a Tesla badge. These new electric cars and SUVs are from traditional manufacturers, including Audi, Cadillac, Jaguar, Mercedes-Benz, and Porsche, and they're entering a market that some analysts predict will explode in the next few years—with sales increasing sixfold in the U.S. by 2025.
It's true that EV sales aren't taking off as quickly as advocates for the technology may have hoped, but consumer interest is "warming," says Stephanie Brinley, IHS-Markit principal automotive analyst.
"The more choice you have, the more attention gets drawn to the segment, and the more opportunities customers have to see it as something that's attainable, that's viable," she told CR.
No matter how exactly it plays out, the growth of infrastructure and technology and the sheer volume of new EVs hitting the market bring benefits for buyers, says Mel Yu, automotive analyst at CR.
"Overall, it's good news for consumers," he says. "They will have more new cars to choose from."
Where the Capacity Is
Tesla doesn't currently have the production capacity to meet that potential surge in demand, Brinley said, and so that opens the door wide for these new offerings. To support the cars, automakers are building out a nationwide charging network to rival Tesla's own Supercharger system, and catching up to technology levels that Tesla, headquartered in Silicon Valley, has already reached.
That means the automotive landscape of just a few years from now will look a lot different than today, according to Sam Abuelsamid, senior analyst at research and consulting firm Navigant.
"You've got a lot of compelling vehicles coming out over the next six to 24 months, you've got a charging network that will be competitive with the Supercharger network," he says. "We're finally at the stage where things are starting to get really interesting in the EV market."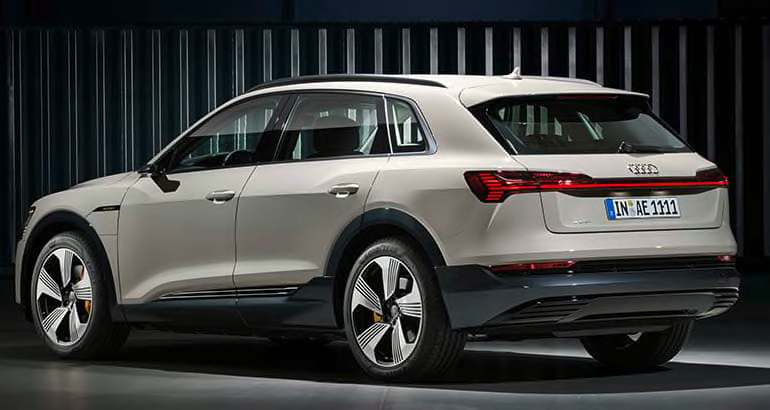 The Cool Factor
Despite spending virtually no money on traditional advertising, Tesla is the best-known electric car manufacturer in the world, according to a 2017 survey from market research firm Dalia Research. But that doesn't mean there isn't a place for other automakers, as well.

"There's no question that they made EVs cool," says Chelsea Sexton, an industry analyst and EV advocate.
Practical EV hatchbacks such as the Nissan Leaf and Chevy Bolt are more affordable, but they lack Tesla's style, gullwing doors, and "Ludicrous Mode"—an intense acceleration mode. They also don't have an attention-getting CEO like Elon Musk. But as Tesla sells more cars, it may start to lose its cachet. "If everybody's got one, it's not very special anymore, is it?" Sexton asks.
Other EV makers are hoping to capture something similar to Tesla's magic. Jeff Hammoud, who was formerly in charge of design at Jeep, now runs design for Rivian, an EV startup that plans to sell an electric truck and SUV by 2020. He told CR that intangible factors such as design and features—not just electric propulsion—are why many buyers will be going electric.
"Customers do feel, 'Wow, this is a different vehicle' because all these little intangible things start to add up and give you that overall feel that this is something different," he says.
For instance, Rivian is installing what it calls a "gear tunnel"—a secure storage cubby for tools, boots, or groceries—where a truck's fuel tank would usually be. The interior components are designed to look luxurious but can also be cleaned easily after a camping trip or outing.
Like all vehicles, EVs offer opportunities for personal expression, says Sexton. "EVs certainly have always been conspicuous non-consumption. They are driving your values," she says. "Once the basic specs are met, it's a lot about personality and emotion."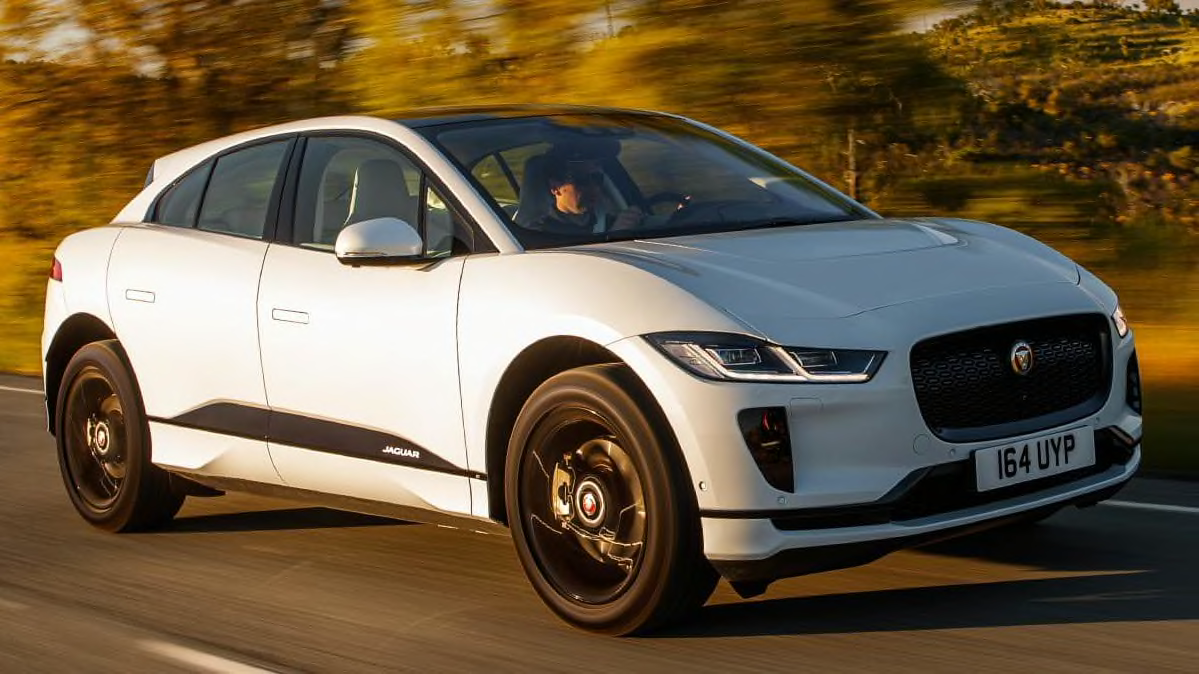 The Contenders
Some of these new luxury EVs are already at dealerships. Others are arriving soon:
• Jaguar I-Pace: 240-mile promised range, $69,500 starting MSRP, on sale now
• Mercedes EQC: 250-plus-mile promised range, on sale in 2020.
• Audi E-Tron: 204-mile EPA-estimated range, $74,800 starting MSRP, expected to be on sale in May 2019
• Porsche Taycan: 300-plus-mile promised range, expected to be available in 2020
The Audi E-Tron GT sedan is currently in the prototype stage and is supposed to begin production in late 2020. EVs from BMW, Cadillac, and VW are also on the horizon.
"These new products from these premium brands are very serious," says Abuelsamid, from Navigant. Instead of simply building cars that comply with government regulations, automakers are making EVs that are competitive not only with Tesla but also with gasoline-powered cars. "They're putting a lot of effort, a lot of investment into these vehicles."
For example, the new luxury EVs from Jaguar, Mercedes, Audi, and Porsche all have all-wheel drive. The I-Pace has a sumptuous interior, and Jaguar says it can sprint from 0-60 mph in 4.5 seconds. The E-Tron comes with Audi's Virtual Cockpit digital instrument cluster and optional massaging seats—and it has a starting price that's about $9,000 less than the Tesla Model X SUV.
Most of these new luxury EVs from traditional manufacturers can't match Tesla's promise of 300 or more miles on a single charge, but all of them can be serviced at large, existing dealer networks.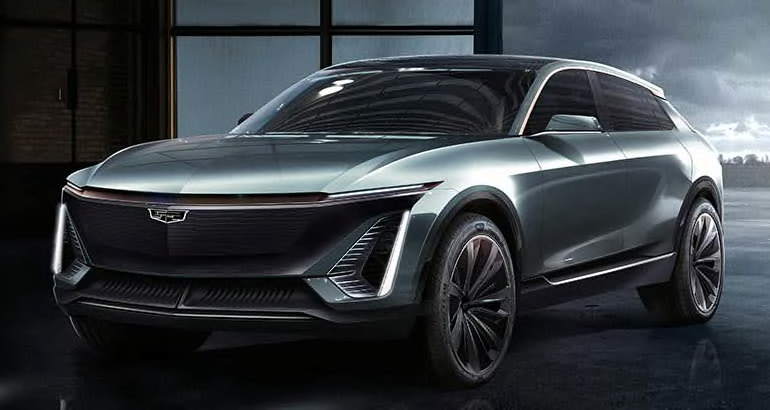 Additionally, they will still qualify for a full federal EV tax credit—which is not the case for Tesla. Buyers of electric cars and plug-in hybrids can get up to a $7,500 federal tax credit as long as the manufacturer hasn't sold more than 200,000 qualifying vehicles. Because Tesla has already sold that many cars, all Teslas delivered starting Jan. 1, 2019, or later will have a reduced credit. However, Tesla's CEO, Elon Musk, said in a Twitter message last week that the automaker would cover the $3,750 difference in tax credits for buyers who "made good faith efforts to receive before year end" but who didn't get their car from Tesla in time for the Dec. 31 deadline.
Abuelsamid says he's especially interested in the Porsche Taycan. Unlike other upcoming EVs, it uses a battery that's capable of 800-volt charging, which means it can take an 80 percent charge in as little as 15 minutes. More importantly, it's the only non-Tesla EV that promises a range over 300 miles. As a result, "it should be much more competitive with what Tesla is putting out," he says.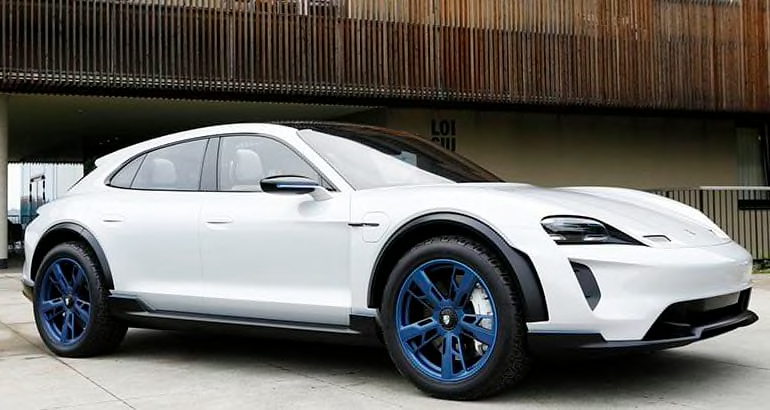 'Tesla Can't Supply the World'
Research and analytics firm IHS Markit estimates that the share of EVs sold in the U.S. will grow to 6 percent of the market in 2025, from about 1 percent today.
According to Brinley, the growth will be largely due to a global regulatory effort to increase the number of EVs on the road, even as the U.S. rolls back its fuel-economy targets.
"Regulations in China and Europe are not slowing down," she says. "You can expect regulations will get harder and they will get tougher."
But the newest EVs will also give buyers options they didn't have before. The earliest Tesla buyers tended to be early adopters, says Brinley. "They were buying into an opportunity they couldn't get somewhere else," she says.
As more EVs hit the market, they may attract buyers who were on the fence between going electric or sticking with gas or diesel. "What needs to happen to translate EVs into a bigger chunk of the market is going beyond the early adopter to the latecomer." The way to do that, says Brinley, is through more choices from more brands.
"That buyer may be more comfortable with a Mercedes, with a Chevrolet, with a brand that's a little less aggressive on the technology front, with a brand that they're familiar with," she says.
When asked for comment, a Tesla spokesperson repeated a statement the company made in 2016 when the Jaguar I-Pace EV was first announced. "Every compelling EV on the road is a win for Tesla," the spokesperson wrote to CR.
Brinley told CR that Tesla does indeed stand to gain as other brands debut their EVs. "The more choice you have, the more attention gets drawn to the segment," she says.
Regardless of how popular Tesla remains, the increase in demand for EVs is expected to be so large that Tesla simply won't have the capacity to make enough vehicles to satisfy it, Brinley says.
"If you expect EVs to be a larger part of the marketplace, eventually other players have to come in," she says. "Tesla can't supply the world."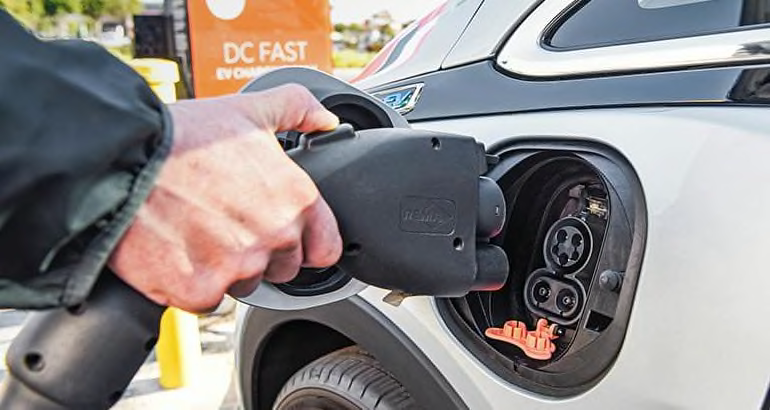 Infrastructure and Technology
Tesla's other big advantage in the EV space is its network of 644 Supercharger 480-volt fast-charging stations in the U.S. and Canada. But these charging stations work only with Tesla vehicles.
That dominance could be coming to an end. Volkswagen's Electrify America subsidiary is spending $2 billion to build 500 charging stations across the U.S. over the next four years as part of an agreement related to the company's diesel emissions cheating scandal. These stations will work with non-Tesla EVs, and some of them will support 800-volt charging.
In addition to fulfilling the agreement, the stations also will be a selling point for the E-Tron and Taycan, because Porsche and Audi are part of Volkswagen Group.
At the same time, other automakers are catching up to Tesla when it comes to technology. Like Tesla, Jaguar's I-Pace will be able to get over-the-air updates that can improve vehicle performance or solve a software issue without requiring owners to visit a dealership. And despite the name recognition of Tesla's Autopilot partially automated driving system, similar partially automated technology is becoming more mainstream.
"We are starting to see other cars on the market with technology that works as well as—if not better than—Autopilot," says Jake Fisher, director of auto testing at Consumer Reports.
Cadillac's hands-free Super Cruise outperformed Autopilot in CR's first ranking of partially automated driving systems. "Despite what Tesla may have promised, we are many years away from a fully self-driving car from any manufacturer," he says.
No matter what, the growth of infrastructure and technology and the sheer volume of new EVs hitting the market brings benefits for buyers.
"Overall, it's good news for consumers, who will have more new cars to choose from," says CR's Mel Yu.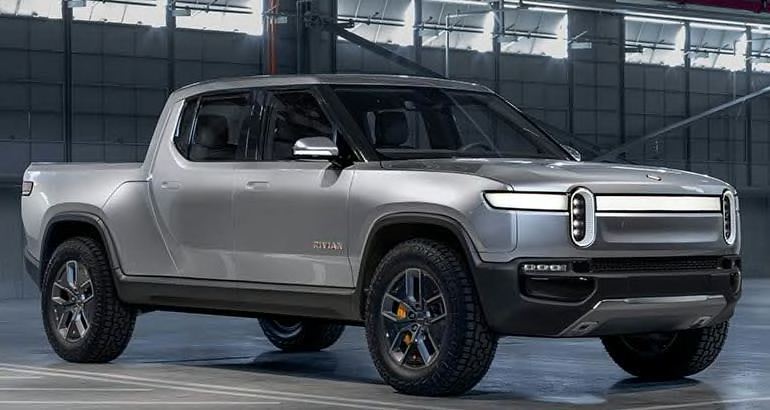 Electric Cars 101
Electric cars are bringing some of the biggest changes the auto industry has seen in years. On the "Consumer 101" TV show, Consumer Reports expert Jake Fisher explains to host Jack Rico why these vehicles might not be as newfangled as you think.