Best Deals on Small Kitchen Appliances Right Now
Great prices on top-rated coffee makers, multi-cookers, and more
When you shop through retailer links on our site, we may earn affiliate commissions. 100% of the fees we collect are used to support our nonprofit mission. Learn more.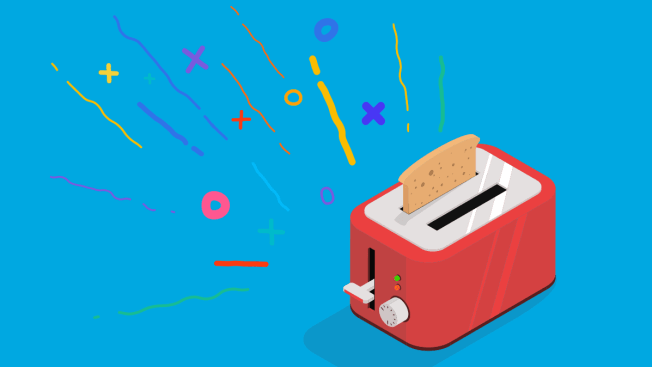 If you need to replace or upgrade any of your cooking appliances, now is a great time to do so. We're seeing some good discounts on air fryers, coffee makers, and other products that have scored well in CR's tests. And despite Amazon Prime Day being officially over, you can still snag a good deal—especially with other retailers like Best Buy, Target, and Walmart offering their own sales.
Keep in mind that most of these sales will be gone soon, so if you see something you want, make sure to buy it today.
Get discounts, product recommendations, and buying advice from the shopping experts at CR. Sign up for our Shopping newsletter.
Hamilton Beach 2.6-Qt. Air Fryer
This Hamilton Beach compact air fryer is on the smaller side, which makes it great for cozy kitchens. The touch screen and programmed settings are pretty intuitive, and it's fairly easy to clean. A nice bonus is that this model is on the quiet side.
CR's test results: Hamilton Beach Digital 35050 air fryer
Ninja's air fryer had some of the best scores in CR's tests, and it has a slightly larger capacity (4 quarts) than the other highly rated models on sale right now, which may make the higher price worth it. Our testers found that it operates a little more loudly than other options, but it's easy to clean and the digital controls are a breeze to use.
CR's test results: Ninja AF100 air fryer
The 600-watt Instant Pot Ace blender earns high marks in our icy-drinks tests, so expect smoothies with a smooth, consistent texture, though it's better at blending bananas and other soft fruits than it is at puréeing carrots and apples. There are settings for blending milk made of nuts, rice, or soy, and one for blending and cooking hot soup. We made a cannellini cauliflower soup in about 25 minutes following an Instant recipe and it turned out nice and hot, thanks to the blender's 700-watt built-in heater.
CR's test results: Instant Pot Ace blender
Calphalon Drip Coffee Maker
Early risers and night owls agree on at least one thing: the need for a reliable coffee maker. This Calphalon brewer is one of the best-rated drip coffee makers in CR's tests, with top marks for both brew performance and convenience. It hasn't sold for its original $250 price in quite some time; we typically see it listed for around $160. But right now it's going for about half that at Walmart and even less at Amazon (though it was cheaper on Monday morning than it is now).
CR's test results: Calphalon Special Brew BVCLDCG1 drip coffee maker
Chefman InstaCoffee Pod Coffee Maker
The Chefman InstaCoffee brewer outperforms $200 machines, with stellar ratings in all our tests, including first-cup speed. You won't get many features at this price, though. This Chefman's only features are an auto-shutoff and the ability to brew from K-Cups or loose grounds.
CR's test results: Chefman InstaCoffee pod coffee maker
Keurig K-Elite K90 Pod Coffee Maker
If you're a Keurig coffee drinker, consider the Keurig K-Elite K90. In our tests, this pod brewer is a bit slow to start, but it makes repeat cups quickly, with a consistent amount of brew and temperature from one cup to the next. It's also packed with features, including a removable reservoir, a height-adjustable drip tray, programming, auto-shutoff, a strong brew mode, an iced brew mode, and the ability to dispense hot water for tea and other non-coffee beverages. The savings aren't that big on this particular percolator, but if you're in the market for a new machine, this brewer won't disappoint.
CR's test results: Keurig K-Elite K90 pod coffee maker
Instant Pot Duo60 6-Qt. Disney Mickey Mouse Multi-Cooker
The Duo 7-in-1 is Instant Pot's oldest multi-cooker currently on the market. Although there are several newer versions available with more functions, this comparatively basic Disney-themed model is more than enough for most home cooks.
At its regular price, this wrapped Instant Pot retails for a little more than half the price of its fancier brandmate, the Instant Pot Max, and performs as well as the Max in our tests. It earns top marks for pressure-cooking and scores well for cooking rice and sautéing. But it's only so-so at slow-cooking. In our tests, it took a long time to get meat and beans tender.
CR's test results: Instant Pot Duo60 7-in-1 multi-cooker
Instant Pot Max Multi-Cooker
The Instant Pot Max is a decent choice if you're looking for a multi-cooker. It performed similarly to the older (but still popular) Duo60 but also includes a sous vide function that worked well in CR's tests.
CR's test results: Instant Pot Max 6-quart multi-cooker
Zojirushi Conventional Rice Cooker
This budget rice cooker from Zojirushi has one of the best scores for cooking rice and is one of the fastest tested in CR's labs. The reason it's so low-priced compared with Zojirushi's popular induction model? It's bare-bones when it comes to controls and features. It has a single button to cook rice, and that's it. No preset cooking options, no keep-warm feature, not even an audio indicator for when the rice is done. But it's still a great option, thanks to its cooking capabilities, low price, and small size.
CR's test results: Zojirushi NHS-06 3-cup rice cooker