Best Windows Laptops
These models from Acer, Dell, Microsoft, and others get a thumbs-up from CR's testers
When you shop through retailer links on our site, we may earn affiliate commissions. 100% of the fees we collect are used to support our nonprofit mission. Learn more.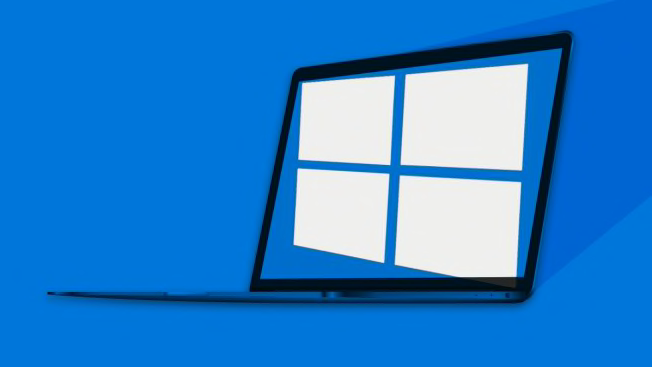 Unlike Apple fans, PC aficionados have a wide range of options when it comes to choosing a laptop.
Companies like Acer, Dell, and Samsung make Windows-based laptops with powerful processors and enough memory to support demanding apps like Adobe Photoshop and Premiere Pro without slowing to a crawl. And in recent years Microsoft, creator of the Windows operating system, has earned plaudits with its diverse line of Surface laptops.

Some laptops, known as 2-in-1s, can even function as tablets. They have touch screens and hinges that allow you to swivel the keyboard out of reach, which is something you can't do with an Apple MacBook. (An iPad is the closest you can get to a Mac-like experience with a touch screen.) Two-in-1 models known as detachables even let you remove the keyboard entirely, giving you greater flexibility.
Microsoft Surface Laptop 3
Released late last year, this is now Microsoft's flagship notebook. Coming in at 13.3 inches, it has an Intel Core i5 processor, 8GB of memory, and 256GB of solid state storage.
Those are specs you'll find in many midrange Windows laptops, and that's because they're more than adequate to tackle everyday tasks like browsing the web and editing office documents, while leaving some room for more demanding tasks like editing hi-res photos without having things slow to a crawl.
Beyond those core specs, our testers liked the Surface Laptop 3's large and comfortable keyboard, compatibility with the new WiFi 6 standard, and sharp, accurate display. It's not a 2-in-1, so you can't swivel or detach the keyboard, but the model does have a touch screen—handy when you want to fly through a photo gallery, say. And at a hair under 3 pounds with a battery that lasts almost 14 hours, this is a laptop you can easily take with you to the local Starbucks for a little change of scenery.
Keep in mind that Microsoft's other Surface devices, including the Surface Go and Surface Pro 7, also did well in our tests, but the Surface Laptop 3 just edges out those other models.

This 13-inch laptop—Dell's latest XPS notebook—doesn't disappoint. It has an Intel Core i7 processor, 16GB of memory, and 512GB of solid state storage, all of which put it squarely in high-end territory.
What does that mean? For normal, everyday stuff—watching YouTube or fiddling around in Microsoft Office—you're covered. And when it comes to more demanding fare—editing high-res photos and videos—you'll notice the extra oomph provided by the faster Core i7 processor. More memory? That lets you have a lot more browser tabs open before your laptop begins to slow down.
There's no dedicated graphics card, though, so the laptop is not ideal for modern video games. If that's important to you, one of these models is a better choice.
Rounding out the package, note the built-in fingerprint reader (for logging into Windows without needing to type your password), sharp and accurate display, and decent battery life of 11.25 hours.

This is a 14-inch notebook that scored well in all of our tests, combining solid performance and long battery life in a lightweight build.
You'll find an Intel Core i7 processor, 8GB of memory, and 256GB of solid state storage, which are just about the hallmarks of a top-of-the-line laptop here in early 2020 (though 16GB of memory would have been icing on the cake). There's even a dedicated Nvidia graphics card, which is useful for playing today's hit games at high settings, sure, but can also help cut down the amount of time you're, say, waiting for high-res video to render.
Another aspect of this laptop that our testers liked was the presence of three USB ports: two USB-C (for connecting the power cord and newer accessories) and one older USB-A (for older devices like a mouse or a printer). Laptops as thin as this one sometimes skimp out on ports, forcing you to buy additional dongles or adapters for your accessories.

You'll have a hard time finding a better 15-inch Windows-based laptop than this 2-in-1 convertible from Samsung. As you might guess from the name, it includes a stylus, which you can use with the touch screen to take digital "handwritten" notes using popular apps like Microsoft OneNote and Evernote.
The model includes an Intel Core i7 processor, 16GB of memory, and a 1 terabyte solid state drive. That's a huge amount of space for a solid state drive, and it means you're less likely to resort to cloud storage or to micromanage the number of large files you have. There's also a dedicated Nvidia graphics card, which, as noted, is useful for playing games and speeding up demanding tasks like rendering high-res video.
Battery life isn't bad, either, at a little more than 11 hours. And while the laptop itself has only three USB-C ports, Samsung includes an adapter in the box for connecting older USB-A devices.

Another gaming-oriented laptop, this 17-inch notebook could be a good choice for someone who wants to treat the device as an all-in-one productivity and entertainment center. With a screen so large that it's equally adept at handling spreadsheets and Netflix videos, the laptop comes with enough power to make short work of even the most demanding tasks.
There's an Intel Core i5 processor, 8GB of memory, a 512GB solid state drive, and an Nvidia graphics card. Though the i5 and 8GB of memory are a notch below some of the other laptops featured in this list, they also keep the model's price reasonably low.
Ports? This has ports! Four USB-A and one USB-C port. So you'll have no trouble connecting a mouse, a printer, and thumb drives.