When you shop through retailer links on our site, we may earn affiliate commissions. 100% of the fees we collect are used to support our nonprofit mission.
Learn more.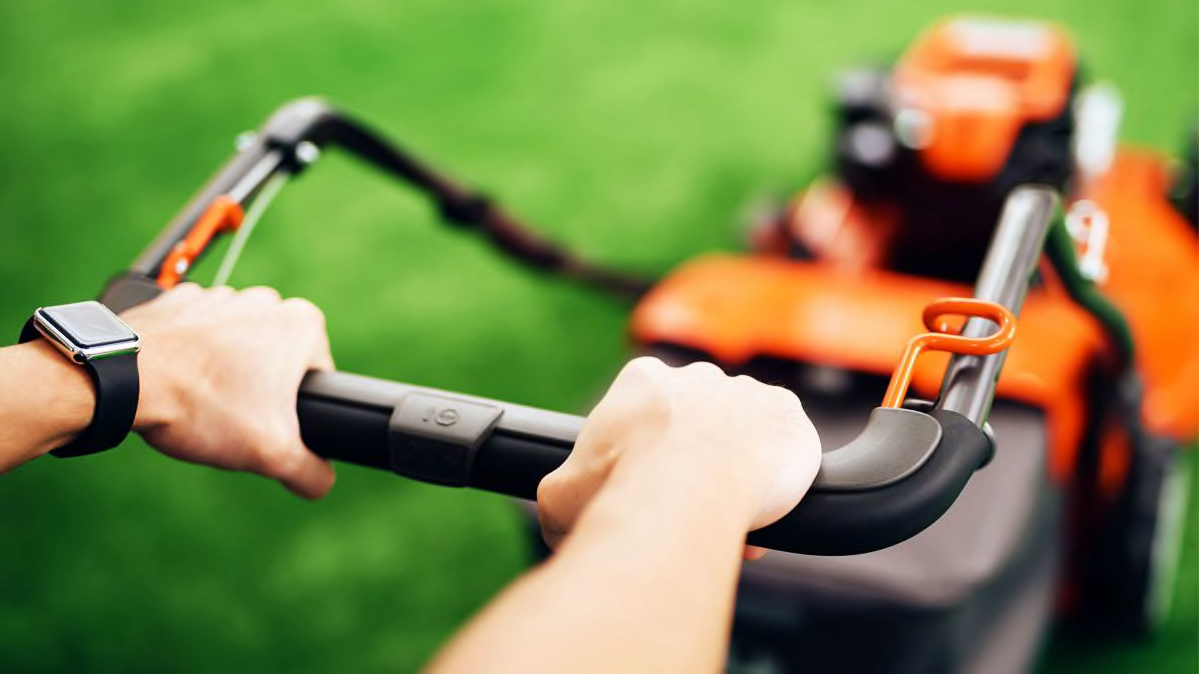 If you need a new lawn mower this summer, Memorial Day weekend is a good time to buy. That's because in-store inventories are still plentiful and retailers cut prices in an effort to get more foot traffic during the three-day shopping stretch.
"This Memorial Day weekend, you'll see small discounts on a handful of mowers," says Courtney Pennicooke, CR's market analyst for lawn mowers and outdoor power equipment. "But the lawn mowing season is still in high gear, so you won't see bigger sales." Discounts tend to be steepest on older models, he says.
Of course, a deal is only a deal if you're getting a good price on a tool that works well. Cross-check any model you consider buying against our lawn mower and tractor ratings. If you're confused about which kind of mower you need—or you're considering a different category of mower from the one you're replacing—start with our buying guide for lawn mowers and tractors.
To help you shop smart over the holiday weekend, we scoured sales from the biggest lawn mower retailers, including Home Depot, Lowe's, Sears, and True Value Hardware. The deals detailed below, in alphabetical order by brand, represent the best Memorial Day lawn mower sales we've seen so far. All the sale prices are in effect now and should hold through the end of the long weekend. (Some models might remain on sale through next week.)
Beyond that, we've also rounded up all eight mowers in our ratings that earn a CR Best Buy designation, meaning the price is right, sale or no sale.
Best Memorial Day Sales on Lawn Mowers
Ariens Razor 911179
Type: Gas self-propelled mower
The deal: $450 at True Value Hardware
Savings: $50
The Ariens Razor 911179 is a superb mower for the money. It performs well in all three cutting modes, with an Excellent rating for bagging, and features an electric start, single-lever deck height adjustment, and a swing-up handlebar. With those convenience features and its self-propelled rear wheels, this mower is a steal at $450, especially because our top-rated models cost almost twice as much.
Craftsman 20428
Type: Zero-turn-radius tractor
The deal: $2,800 at Sears
Savings: $450
Dream of owning a ZTR mower like the pros? Consider this Craftsman, which offers great cutting performance in all three modes and rates Very Good for evenness. It features a 46-inch wide cutting deck, the ability to cut in reverse, and a washout port for easy cleaning. Many comparable mowers can cost well over $3,000, which makes this a solid deal.
Ego LM2102SP
Type: Battery self-propelled mower
The deal: $500 at Ace Hardware
Savings: $50
This Ego self-propelled battery mower cuts just as well as its gas-powered rivals. It's a strong performer when mulching or side-discharging, though it's not the best bagger. Despite its battery power, this Ego still rates Excellent for run time and should last an hour on a single charge. At $500, this deal doesn't give you huge savings, but it's a solid choice regardless.
Greenworks MO60L410
Type: Battery push mower
The deal: $349 at Lowe's
Savings: $50
If you have a small yard and a tight budget, check out this Greenworks battery push mower. It offers decent cutting performance when mulching and bagging, and rates Very Good for evenness. With its single-lever deck-height adjustment and high wheels for bumpy terrain, it's a solid buy at $349.
Honda HRR216VYA
Type: Gas self-propelled mower
The deal: $469 at Home Depot
Savings: $30
The Honda HRR216VYA is a great self-propelled mower for the money. It's best at mulching, earning an Excellent rating in that test, but also does well in bagging mode. However, if you prefer to side-discharge clippings, you might want to choose a different mower; this Honda disperses clippings at the user's feet rather than to the side. It features multiple speeds for its self-propelled rear wheels and comes with a blade-brake clutch, which allows you to stop the blades to move debris without shutting off the mower. At this price, you'll have a hard time finding another mower that can compete.

Top Lawn Mowers From CR's Tests
Read on for ratings and reviews of eight lawn mowers—across the categories we test—that earn a designation as a CR Best Buy for combining impressive performance with a great price.