When you shop through retailer links on our site, we may earn affiliate commissions. 100% of the fees we collect are used to support our nonprofit mission.
Learn more.
We identified several common price categories in lawn mowers and looked at what you get—and don't get—for your money. We also handpicked a few recommended models from each category across lawn-mower types, including self-propelled gas lawn mowers and cordless-electric lawn mowers. This article is part one of two. The second will cover lawn tractors and riding mowers, so stay tuned.
$400 and Up
Pay top dollar for a lawn mower, and you'll generally get what you pay for. Bagging, in particular, improves by paying more, and you're also more likely to get a gas lawn mower with a premium engine, which should start more reliably and last longer than other models. Electric start and rear drive-wheels are more common; so is all-wheel drive for users with hilly property. Want an electric lawn mower? This highest percentage of battery-powered electrics, including the two top-performing EGOs, come at this price tier:
$250 to $399
At this price tier, where you'll find the most mowers, there's a slight dip in overall performance and ease of use. You give up little if you prefer to mulch or side-discharge clippings (which help return nutrients to the soil). If you're bagging, however, these models on average—while acceptable—don't fill their bags quite as well. Premium engines on gas models are just as common, but you're less likely to find a model with electric start or rear-wheel drive. You'll see several battery-powered electric lawn mowers at this price range, too, though none made our picks.
Gas Self-Propelled, Multi-Speed Lawn Mowers
• Troy-Bilt TB-280ES, $340
• Toro Recycler 20332, $360
• Cub Cadet SC300HW, $300
Gas Self-Propelled, Single-Speed Lawn Mowers
• Toro 20370, $280
• Lawn-Boy 10739, $340 (AWD)
Gas Push Lawn Mowers
• Cub Cadet SC100, $250
• Husqvarna LC121P, $250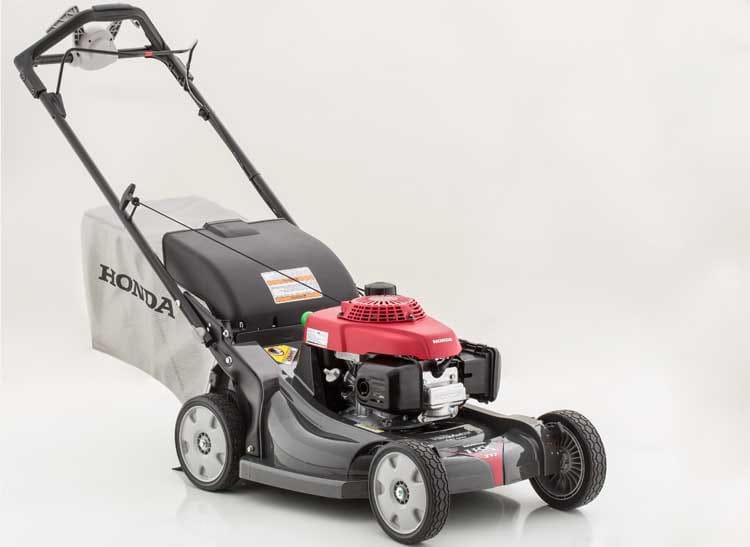 $200 to $249
Here paying less comes with more compromises, with almost no self-propelled models. Though our lawn mower picks performed slightly better than the group as a whole, models in this tier perform only so-so overall, and mowing in all three modes tended toward the mediocre. This price point is also where you'll find corded-electric lawn mowers such as the $200 Worx WG719, which edged out other models—though no corded-electric mower is recommended considering relative performance as well as the clumsy cord.
Gas Push Lawn Mowers
• Craftsman 37432, $220
• Yard Machines 11A-B9A9, $240
• Lawn-Boy 17734, $240
Below $200
Save your money. At this price performance is mediocre, and ease of use takes a dip. Two of the five models are corded-electric; the rest are gas push lawn mowers. And of those, two have individual bolts, one per wheel, that you have to remove to change the deck height. See our Lawn Mower and Tractor Buying Guide for more.
Lawn Mower & Tractor Buying Guide