How Good Are Dell's Black Friday Deals?
If a 60-inch Vizio 4K UHD smart TV for $800 appeals to you, then you're in for a great Thanksgiving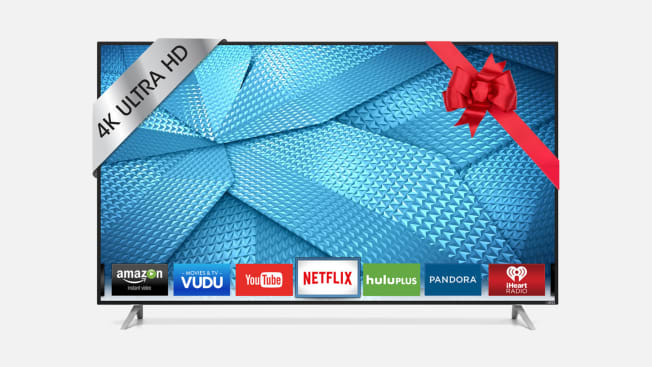 Halloween hasn't even arrived yet, but retailers are busy preparing for Black Friday. Case in point: Dell, whose advertised deals were recently leaked on blackfriday.com.
According to the ad, the Dell will offer special online prices on TVs, computer gear, and tablets starting at 6 p.m. ET on Thanksgiving Day (November 26) through Black Friday (November 27), or as long as supplies last. Below you'll find our take on those Dell deals.
As for Consumer Reports, we've already offered these 5 Black Friday predictions, and we'll continue to cover Black Friday deals and more holidays news as information is released in the coming weeks.
Vizio M60-C3 60-inch 4K UHD TV, $800
This 4K set regularly sells for $1,250 at Best Buy and Walmart, so $800 is a great price. But don't be surprised to find the same deal at other retailers since Vizio has been very aggressive on Black Friday for the past two years. For more info on the set's virtues, check our TV Ratings.
LG 55UF6430 55-inch 4K UHD Smart TV, $700
Word has it this is a $200 discount. That's hard to verify since the set—a 120Hz UHD TV with the LG webOS 2.0 smart TV platform—isn't available anywhere else right now. Rumors last month suggested that it had been selling for $900.
Samsung UN32J4000 32-inch LED LCD TV, $178
This fairly basic 720p model sells for about $230 at several retailers, including Best Buy and Target. As part of the Black Friday special, it comes with a $50 Dell gift card.
Not in the market for a new TV? Here are some other deals that caught our eye:
What Will You Be Shopping for on Black Friday?
Let us know in the comments section below.
Computer and Tablet Deals
Inspiron 14 3000-series Windows 10 laptop for $150, a claimed savings of $150. The Celeron-based model is on sale now for $230 at Dell.
Inspiron 15 3000-series Windows 10 laptop for $380, a claimed savings of $220. This model has an Intel i3 processor, 4GB of memory and 500GB hard drive.
Inspiron 15 5000 series Windows 10 laptop for $300, a claimed savings of $200. But Dell has this model—a Celeron-based touchscreen notebook with 4GB of RAM and a 500GB hard drive—priced at $350 now.
Inspiron Micro desktop for $100. This Celeron-based Windows 10 mini-PC usually sells for $180.
Venue 10 5000 Series Tablet for $150. This is a good deal. It's selling for $329 now.
Inspiron 11 3000 Series 2-in-1 for $300. You can get it at Dell right now for $350.
Inspiron 15 7000-series 2-in-1 for $500. It has a 15.6-inch screen, a Pentium processor, 4GB of memory, and a 500GB hard drive. It looks like this model costs about $550 now.
New Alienware 15 Laptop for $1,200. This one has a powerful i7 processor, 8GB of RAM, and a 1TB hard drive. It's $1,600 now.
New Alienware X51 Desktop for $1,250. It has an Intel i7K processor, 8GB of RAM, and a 2TB hard drive. It looks like you can get this now for $1,300.
Game Systems and Headphones
Xbox One Gears of War Ultimate Edition Bundle, plus Fallout 4 and an Extra Controller, for $300. The console alone usually sells for $350, so this is a good deal.
Sony MDR ZX770BT wireless Bluetooth headphones $73, a claimed savings of $75. That's about right. Several retailers sell the set for around $150.
Bose SoundTrue in-ear headphones for $50. It looks like you can get this model for about $70 now, including at Bose.