When you shop through retailer links on our site, we may earn affiliate commissions. 100% of the fees we collect are used to support our nonprofit mission.
Learn more.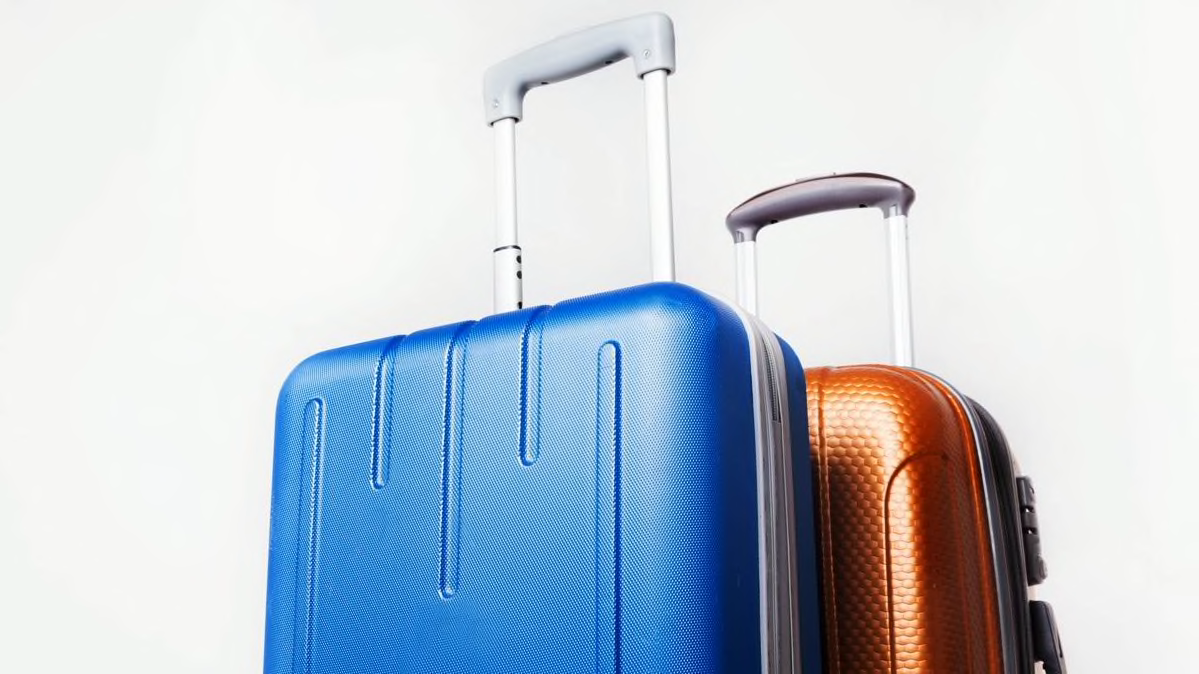 Summer is peak travel time, and for many of us, that means a new piece of luggage or two could be in the offing. Consumer Reports makes it easy for you to narrow down the options—we've consulted the experienced hive mind of Consumer Reports' members.
To find the best suitcases, we surveyed more than 52,000 Consumer Reports members. We got viable data on carry-on suitcases from 13,780 people, and on midsized to large suitcases from 32,073. A brand had to have been rated by at least 100 respondents to be included in the ratings.
Although Samsonite is the most commonly owned brand for both carry-on (24 percent) and midsized to large suitcases (32 percent), it's not the most loved. Briggs & Riley takes that honor for carry-on luggage, and Rimowa for midsized to large. However, Briggs & Riley, Eagle Creek, and Lands' End also join Rimowa among the highest rated for midsized and large suitcase manufacturers.

Among the most important attributes of luggage, both carry-on and larger, are wheelability, cited by 63 percent of respondents, and durability, cited by 57 percent. Durability, in particular, is a crowd-pleaser. Taking into consideration zippers, handles, and fabric type, among other features, durability was the single greatest predictor of overall satisfaction in this year's survey as well as last year's. By contrast, style and brand name were important to only a small fraction of our readers.
Carry-On Suitcases
The big three U.S. airlines—American, Delta, and United—define a carry-on bag as one with maximum exterior dimensions of 14 inches wide x 9 inches deep x 22 inches high. The good news for shoppers is that if you buy any one of the 21 brand names listed in our suitcase ratings, you're more than likely to be happy with your carry-on. Indeed, 91 percent of our members who own one of the rated brands were either completely or very satisfied with their carry-on.
Briggs & Riley is among the highest rated carry-on suitcase manufacturers and received top marks for stowability, ease of packing, and durability. The eBags brand, which scored high on the chart, garnered top marks for ease of carrying, stowability, wheelability, ease of packing, and durability. Eagle Creek, L.L.Bean, Rick Steves, and Kirkland (Costco) landed just below. Notably, these six brands represent a wide range of price points, with Briggs & Riley falling in the high-end category, and Kirkland and eBags representing more moderately priced suitcases.
Midsized and Large Suitcases
When it comes to larger suitcases, the kind you'd check in before boarding a plane, 37 brands qualified to be included in the ratings. Top-rated brands were Rimowa, Briggs & Riley, Eagle Creek, and Lands' End—these brands received high scores across all categories rated. As with carry-ons, a wide range of price points is included in the best-of list, with Rimowa and Briggs & Riley representing the higher-end brands, and Lands' End providing an option for more price-sensitive shoppers. Overall, 84 percent of survey-takers were completely or very satisfied with their midsized or large suitcase.
Editor's Note: This article is based on a Consumer Reports survey conducted between October 18, 2017 and December 5, 2017.