Luxury Car Alternatives That Will Save You Money
Look beyond the badge to find a quality car with premium features that is easier on your budget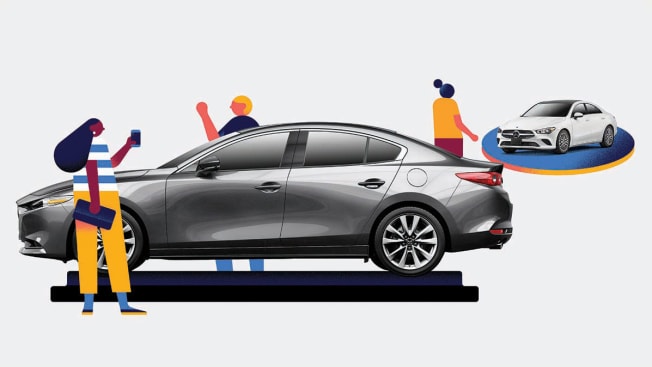 Heated and cooled leather seats, silky-smooth rides, and lifesaving automated safety systems designed to prevent collisions used to be the kinds of features synonymous with—and exclusive to—expensive cars.
But recently, key advanced driver assistance systems (ADAS), including automatic emergency braking (AEB), forward collision warning (FCW), and blind spot warning (BSW), plus a lot of creature comforts have made their way into many more average-priced vehicles. This growing democratization of once high-end options is excellent news for consumers.
To help you take advantage of this new reality, CR's experts analyzed our car-testing data and road-test experiences to compile paired lists of vehicles: a high-priced so-called luxury model and a less expensive alternative that—at a specific trim level—delivers better value, strong performance, and similar high-end features. Better yet, all of our alternative vehicles are CR-recommended, while only one of the luxury models makes that grade. For this article, we're recommending specific vehicles and trims that offer more amenities and more power than the actual models we tested at our track.
Become a member to read the full article and get access to digital ratings.
We investigate, research, and test so you can choose with confidence.