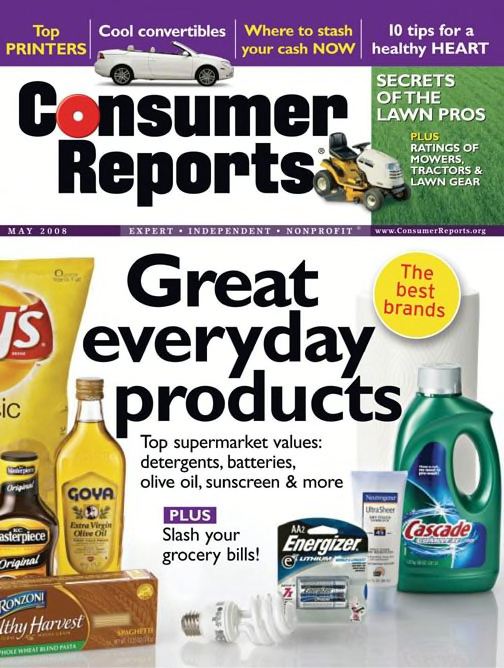 YONKERS, NY — People can avoid much more than cavities with proper dental care, notes the May issue of Consumer Reports. Preventing gum disease is gaining new urgency as research reveals a significant connection to diabetes, heart disease, stroke, and pneumonia.
Gum disease (periodontitis) can contribute to these illnesses through a spillover of bacteria and inflammatory agents from the mouth into the bloodstream, which carries them to the rest of the body.
Diabetes: Gum disease and diabetes counteract with ying-yang synergy; because diabetes can affect circulation, it can restrict blood flow to the gums, making a person more susceptible to gum disease. Research suggests that treating periodontal disease can improve blood-sugar control. In fact some insurance companies already offer patients with diabetes extended coverage for periodontal treatments.
Heart Disease: Having gum disease can increase a person's risk of heart disease. Studies also suggest that adults with the highest levels of some oral bacteria have thicker carotid arteries, a predictor of heart attack and stroke. And people who suffer from angina (chest pain) and heart attacks have higher levels of certain oral bacteria. Plus, oral bacteria provoke inflammation, which may increase levels of white blood cells and C-reactive protein, known as CRP. This protein, which is found in the blood, has been linked to heart disease. In a recent trial, periodontal therapy reduced patients' CRP levels. In a related report, also in the May issue of Consumer Reports, CR recommends that consumers ask their doctors to test for CRP the next time their cholesterol is checked; that's one of ten tips for a healthy heart.
Pneumonia: Poor oral hygiene has been shown to contribute to fatal pneumonias in hospital patients and nursing-home residents. In those settings, lax oral hygiene can foster a buildup of bacteria capable of causing respiratory infections.
Follow the ABCs of good oral care:
Eat a diet high in calcium and vitamins C and D and avoid sugary foods.
Brush your teeth twice a day and floss daily to remove plaque and bacteria.
See the dentist twice a year. If you smoke, have gum disease or diabetes, consider more frequent visits.