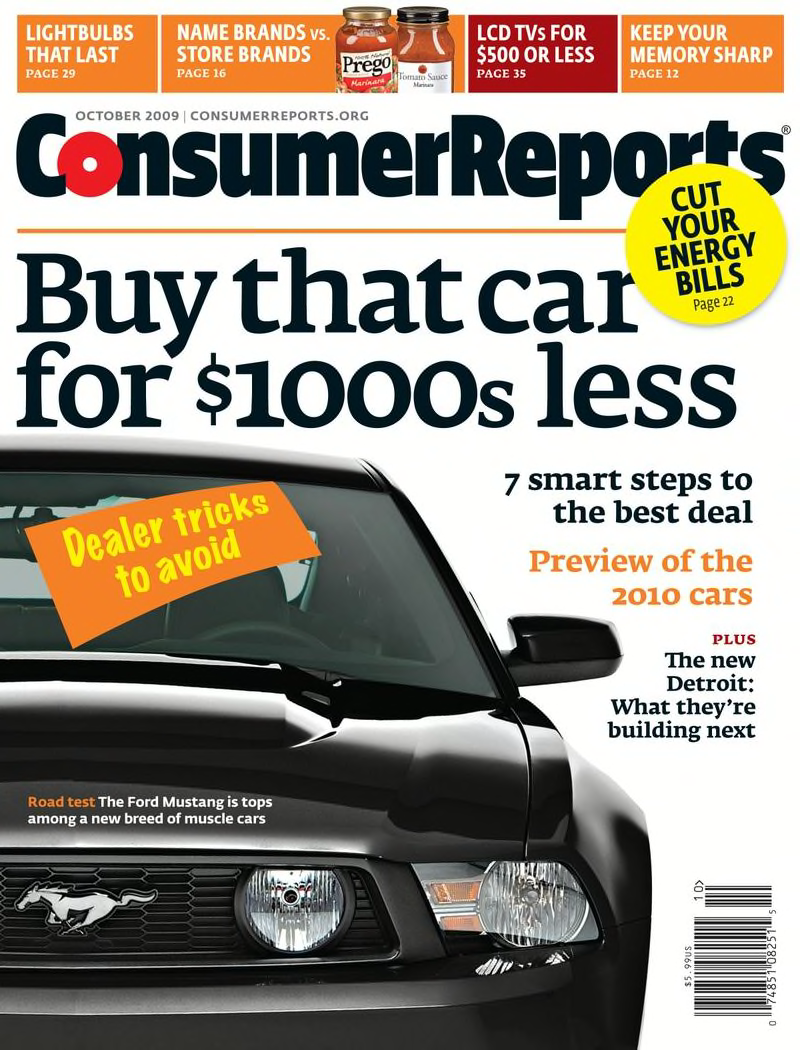 YONKERS, NY ― Most homes waste energy which costs homeowners plenty, but a new report in the latest issue of Consumer Reports lays out four strategies that together can cut energy bills by $1,500. The cover story of the October issue of Consumer Reports examines ways homeowners can take their home's energy efficiency to the next level through more-efficient product upgrades and additions as well as simple, low-cost and even no-cost upgrades and actions.
"Some of the simplest projects, such as adding insulation and, sealing cracks and ductwork, can yield the biggest savings," said Bob Markovich, home and yard editor of Consumer Reports. "But according to our recent nationally representative survey, of more than 2,000 Americans, only 12 percent added or upgraded their home's insulation in the past three years and just 5 percent had insulated their heating and cooling ductwork―quick fixes that save you money for years to come."
Consumer Reports examined four key categories―heating and cooling, water, recycling, and electricity―and ordered them by potential money and energy savings based on national rates for electricity, gas, and water.
Heating & Cooling: Annual Savings $550. Approximately 40 percent of residential energy bills are for space heating and cooling

—

this is also the area homeowners can save the most. To eliminate leaks use a combination of caulk, foam board, expandable sealant, and weather stripping. Check insulation levels; if the attic has less than 11 inches of fiberglass or rock wool or less than 8 inches of cellulose, you should probably add more. Compressed insulation loses its effectiveness, so don't store anything on top of it. Sealing ductwork is the most frequently overlooked step. Spending $500 to seal leaky or poorly insulated ducts that run through crawl spaces, attics, or other areas that aren't heated or cooled can save about $400 per year. A programmable thermostat is worth every penny. Automatically lowering the heating-system 5 to 10 degrees at night and during the day when no one is home can shave up to 20 percent off your heating costs.
Water Consumption: Annual Savings More Than $400. Almost four in five states anticipate water shortages by 2013, which could lead to steeper rates and penalties for excessive water use. Stopping drips is the fastest way to conserve, saving the average household $70 a year. Upgrade to water-efficient fixtures

—

low-flow showerheads can save as much as $265 per year on water bills and low-flow toilets can save $90. Also, watch the water heater; lower the temperature to 120° F and insulate hot-water pipes.
Electricity Use: Annual Savings $300. Electricity accounts for almost 40 percent of the average home's energy use, but there are ways to cut back without sacrificing. By changing 10 bulbs and replacing three major appliances with energy-efficient models, hundreds per year can be saved. According to

Consumer Reports'

survey, nearly two-thirds of respondents have replaced an incandescent light bulb with a compact fluorescent light bulb. Also 34 percent of appliance owners have upgraded to an energy-efficient model. That number is likely to rise nationwide as states begin distributing rebates, expected later this year, that could reach $200 for each Energy Star appliance as part of the Obama Administration's economic stimulus bill.
Recycling: Dollar Savings $250. Recycling saves the least money, but generated some of the highest results in the survey, with two-thirds of respondents recycling paper and plastic and over half recycling metal and glass. RecycleBank lets people put all of their recyclables in one container instead of separating them by type then it weighs the container and issues rewards or points redeemable at local retailers, the average households get $250 worth. "Pay As You Throw" programs, now in more than 7,000 communities, treat trash like a utility, charging homeowners for garbage they throw out. Also redeem bottles; millions of dollars are unclaimed every year.

Consumer Reports

found that the most common reason for not recycling printer ink cartridges, furniture, and small appliances was that people didn't think an item could be recycled, but just about everything can—check out www.Earth911.com for a full listing of items and recycling locations. A large percentage of respondents said they donated or gave items away. Before doing so check with the Better Business Bureau or Charity Navigator to make sure items are going to a worthy cause.
CFLs: Energy-Saving Bulbs Look Good and Save Money
Sales of compact fluorescent bulbs have soared, prices have dropped, and performance has improved. The latest Consumer Reports' test of 24 bulbs found that a $1.50 CFL bulb can outshine pricier versions while using far less energy and lasting far longer than incandescent bulbs, saving about $56 over the life of each CFL.

Consumer Reports recommends a variety of CFLs that range in price from $6 for a 4-pack to $13 for a 2-pack. For table and floor lamps, spiral CFLs are one option to purchase—the EcoSmart 423-599 EDXO-14, $6 for four, available at Home Depot. Bulbs that works well for indoor lighting, especially with recessed or track lighting, are the EcoSmart Soft White EDXR 40-23 780-758-05623, $13 for two bulbs. The Phillips Energy Saver EL/A PAR38 23W 15285, $7 per bulb, is ideal for, outdoor security or accent lighting. For porches or posts the GE Energy Smart Postlight 40W FLE11/2TC14/SW 49894, $8 per bulb will do the trick.

How to Choose a CFL
CFLs are ideal for hard-to-reach spots or areas where the lights are on for long periods. Don't use them in areas where instant light is needed or in lamps that children could tip over or easily break the bulb.
Look at lumens—they tell how much light the bulb provides, watts tells how much electricity it uses. Look for bulbs with comparable lumens to the one that is being replaced.
Don't confuse brightness with color—the color of a bulb's light, its yellowness, blueness, or whiteness, is measured in kelvins. CFLs with 2700 K are closest to the yellowish light of a soft-white incandescent bulb, 3000 K bulbs are similar to whiter light of halogen bulbs, 3500 K to 4100 K bulbs emit a cool bright white that works well in kitchens and work spaces, and 5000 K to 6500 K bulbs mimic daylight and are good for reading.
The full report on energy-saving products—including Consumer Reports tests of pellet stoves and solar water heaters, and tips on saving energy costs—is in the October 2009 issue of Consumer Reports, available wherever magazines are sold. It's also available it online at www.consumerreports.org.