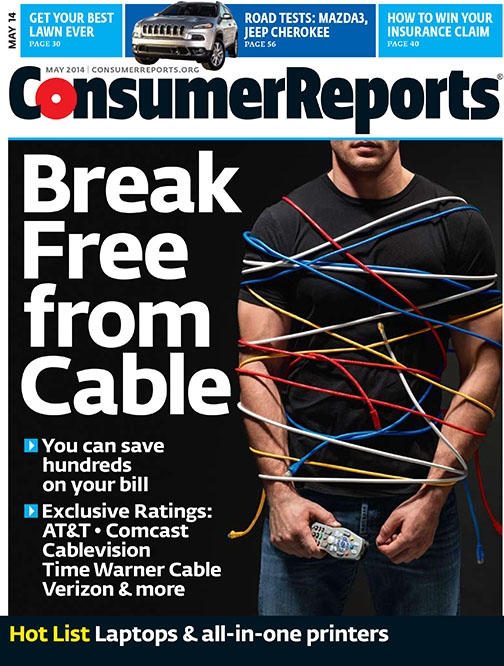 Consumer Reports has released safety scores for U.S. hospitals, combining five key measures into one composite score (from 1 to 100), giving consumers a way to compare hospitals on patient safety. Consumer Reports has rated a record 2,591 hospitals in all 50 states and the District of Columbia on this measure.
These ratings are particularly relevant in light of a 2013 analysis, published in the Journal of Patient Safety, suggesting that preventable medical harm in hospitals contributes to the death of 440,000 U.S. patients each year. "And it makes patient harm in hospitals the nation's third leading cause of death, trailing only heart disease and cancer," says John James, the study's author and founder of Patient Safety America.
Consumer Reports' hospital Safety Score is comprised of five categories: mortality, readmissions, overuse of CT scans, hospital-acquired infections, and communication. Within the mortality component of the Safety Score, the focus of the May issue of Consumer Reports, there are two specific measures of hospital mortality: medical mortality (in patients who have had a heart attack or been diagnosed with heart failure or pneumonia and who die within 30 days of entering the hospital) and surgical mortality (surgery patients who had serious but treatable complications—such as blood clots in the legs or lungs, or cardiac arrest—and died in the hospital). The data for all of the Safety Score components are the most recent available from the Centers for Medicare & Medicaid Services (CMS). Mortality, readmission, and scanning apply to patients 65 or older; communication, to all adults; and hospital-acquired infections, to all ages.
In medical mortality, only 35 hospitals earned Consumer Reports' top Rating, while 66 received the lowest Rating. By contrast more hospitals did well in surgical mortality with 173 earning Consumer Reports' top Rating, versus 228 hospitals receiving the lowest Rating. However the results are similarly sobering: for every 1,000 surgical patients who develop serious complications in a top-rated hospital, 87 or fewer die. But in a low-rated one, more than 132 die. What hospital you choose really matters – surgical patients in top-rated hospitals are at least 34 percent less likely to die than similar patients in low-rated hospitals.
"The differences between high-scoring hospitals and low-scoring ones can be a matter of life and
death," says Dr. John Santa, medical director of Consumer Reports Health. "It's unacceptable that so many hospitals are doing so poorly, especially since Consumer Reports' Ratings show that some hospitals can do a good job at keeping patients safe."
The article is available in the May issue of Consumer Reports and online at www.consumerreports.org. These Ratings evaluate hospitals and not individual doctors or surgeons.
Why do some hospitals do a better job than others at keeping patients alive? "Likely because they do a lot of things—some little, some big—well," Santa says. "That includes everything from making sure staff communicate clearly with patients about medications, which can help prevent drug errors, to doing all they can to prevent any hospital-acquired infections."
"Preventable errors and infections occur too often, altering the course of millions of patients' lives," says Lisa McGiffert, manager of Consumer Reports' Safe Patient Project, which works with people who have been harmed by medical care to make our health system safer. "Making safety a top priority requires full commitment from hospital leadership, including support for resources and adequate staffing."
Though there are many dimensions to hospital safety, and no single measure captures everything, Consumer Reports' hospital Ratings give patients more of the information they need to make informed choices about hospital performance before choosing where to go for care. Nonetheless, untangling how much any hospital death stems from an underlying health problem, and how much stems from medical error, is messy, complicated and sometimes controversial.
These newest hospital Ratings are part of an ongoing effort by Consumer Reports to shed light on hospital quality and to push the health care industry toward more meaningful, consumer-oriented quality measures and more transparency. While Consumer Reports' hospital Safety Score is based on the most recent, reliable and comprehensive data publicly available, consumers are at a disadvantage in not having access to more meaningful data – data that hospitals and/or Federal agencies sometimes have at hand but do not disclose.
A more detailed description of the method for all Consumer Reports' hospital Ratings is available at www.consumerreports.org/cro/howweratehospitals. The full database of all rated hospitals, sortable by state and city or county is available to subscribers at www.consumerreports.org/hospitalratings.