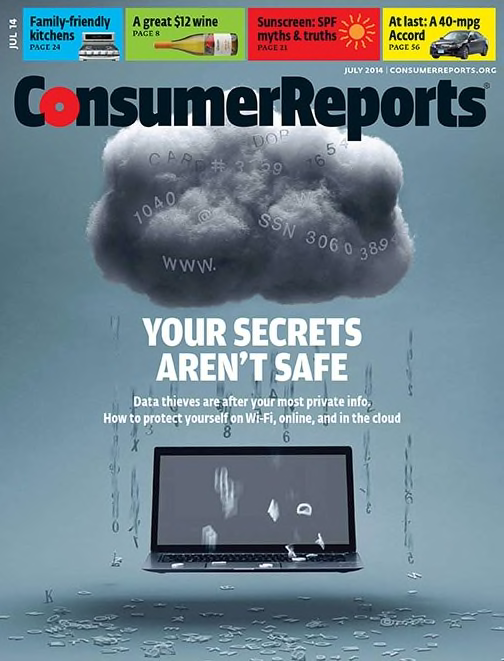 YONKERS, NY – Today's kitchens are built for entertaining, digital networks and cooking, but creating one that meets all of these needs can be a challenge. Consumer Reports has compiled a comprehensive kitchen remodeling guide that features essential steps to creating a truly social kitchen on any budget that is featured in the July 2014 issue of Consumer Reports and online at www.ConsumerReports.org.
The report also includes complete Ratings of countertops, flooring, major appliances and appliance stores.
How to Create a Social Kitchen
A recent survey conducted by Consumer Reports asked more than 1,000 Americans what activities they do in the kitchen at least once in a typical week and found that uses for the kitchen go beyond meal prep. Nearly half entertain regularly in the kitchen, 58 percent go online there (think FaceTime and recipe downloads), and 61 percent use the space to do homework/paperwork. Below are some of the steps from Consumer Reports guide for designing a social kitchen that will stand the test of time:
Open up the space – with care. Be judicious when eliminating barriers. Using half-walls or arched openings can create a sense of openness while maintaining traffic flow. Color can be a great connector between the kitchen and the larger living/dining room area.

Bring back the eat-in kitchen. Built-in banquettes are making a comeback. Casual dining is integral to the social kitchen, and it's good for resale value. It's also a place to do the bills or help with the homework and its base can provide additional storage.

Add an island. This central counter will give people a place to sit while the cook prepares the meal. Just don't let it clog traffic – there should be 42 to 48 inches of clearance on all sides.

Build in charging stations. For many people the kitchen is where their electronic devices live. Charging stations can be tucked into a cabinet or drawer that's fitted with docks and electrical outlets.
For more information on designing a social kitchen, advice on hiring professionals and Ratings on everything from dishwashers to flooring and more, check out the July 2014 issue of Consumer Reports and www.ConsumerReports.org.