When you shop through retailer links on our site, we may earn affiliate commissions. 100% of the fees we collect are used to support our nonprofit mission.
Learn more.
This week on the "Talking Cars with Consumer Reports" video podcast, we hit the track with two spectacular Mercedes-Benz AMG models, a coupe and sedan.
The $140,000 AMG GT is a less expensive successor to the SLS gullwing supercar and a rather belated competitor to a Porsche 911, and the $80,000 C63 AMG is a high-performance version of the C-Class sedan. No question they're wildly different in looks, price, and practicality, but they share the same heart and intention.
These beasts use the same potent powertrain, and both proved to be a real treat for the driving enthusiast. That leads us to wonder: is the $60,000 price difference justified? The C63 battles the BMW M3 in the super high-performance sedan arena, concealing all its sports car demeanor within a five-seater. You could almost—almost—confuse it for your neighbor's C300: the one they're leasing for $399 a month.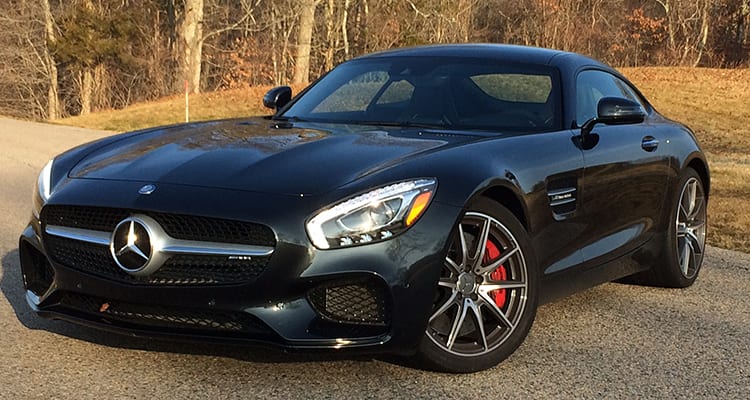 No one is going to confuse the AMG GT for a junior manager's commuter-mobile. This is a car for a well-heeled driver looking to make a statement. Stunningly wide and low slung, this long-nosed coupe seats only two. Its V8 is stuffed toward the center of the car for optimal weight distribution, and its aluminum-intensive body shaves performance-sapping pounds. Those engineering choices contribute to a ferocious, superlative handling machine.
Clearly, both cars can quicken pulses and deliver thrills on demand. In the show's discussion, we reveal which one of these we'd rather own.
All of this high-powered excitement leads us to ponder this question for the ages: Has Mercedes-Benz eclipsed its arch rival BMW, the company who coined the tagline "The Ultimate Driving Machine"? Nowadays, BMW's halo sports car is the futuristic plug-in hybrid i8. Is Mercedes stuck in the past with an old-school muscle car? Or, has BMW moved the game a little too fast for its own good?
Listen in. Even if you don't care what Auto Test Director Jake Fisher and I have to say, you'll enjoy the glorious sounds.