When you shop through retailer links on our site, we may earn affiliate commissions. 100% of the fees we collect are used to support our nonprofit mission.
Learn more.
If you do your taxes yourself, it's going to take a little longer come tax time. That's because the IRS and tax software companies have started a new initiative that will require you to take a few extra steps when filling out your tax return. The initiative, known as "Taxes. Security. Together." aims to beef up security and reduce the risk of identity theft.

Why now? While tax fraud has been around for years, it's becoming a bigger problem, according to John Koskinen, the IRS Commissioner. Koskinen says tax related crimes are increasingly sophisticated, and criminals are able to gather huge amounts of personal data from sources outside the IRS. A criminal, for example, might use your Social Security number to steal your identity. He then files for a refund early in the tax season and the IRS sends the refund directly to him. You may not learn about this until you file your return and the IRS informs you that a refund was already made. Over 5 million tax returns were filed using stolen identities during the 2013 filing season, according to the IRS. They claimed approximately $30 billion in refunds.
Here's what to expect.
When you start using a tax software program to complete your 2015 taxes, you'll have to verify whether you're using a desktop, laptop, or a mobile device to access your tax software. You'll also have to register your device with the software company, so it knows that the tax return being filed is legitimate. Intuit, the maker of TurboTax, says its software will also provide:
More layers of authentication. If you access your account online, you'll be able to set up your account to require several layers of authentication when signing in. But you can get even more security by requesting that TurboTax send you a unique, six-digit code to a trusted device, like your laptop or mobile phone, that you then use to sign in.
Fingerprint ID. If you use an Apple iPhone or another iOS device, you can link your fingerprint to your TurboTax account to authenticate who you are.
"Soft-token technology." You'll also be able to install an app on your mobile device to deliver a random, six-digit number that you can use to access your TurboTax account. The number will only work once.
More lockouts. Expect to face more lockouts if you take too long to sign in to your account or if you try unsuccessfully to log in multiple times. If someone else tries to sign into your account or use a device that you haven't registered with the software company, you'll also be notified.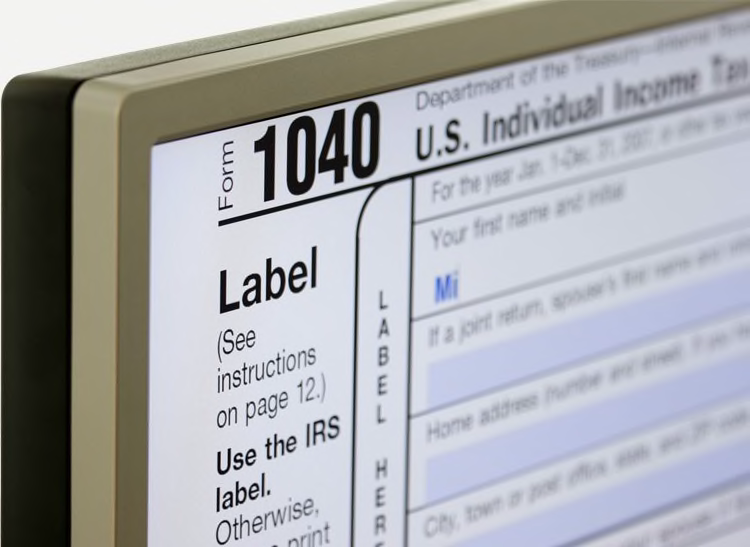 What You Can Do
Besides the added security software companies are providing, the three major tax-prep software makers recommend that consumers also take additional steps. Among their suggestions:
Use updated security software on your computer, and keep it turned on.
Use updated firewall and anti-virus software.
Create strong passwords.
Keep paper records under lock and key.
Shred tax papers you no longer need. Tax records can be destroyed after seven years.
Encrypt electronic data and store it on a backup hard drive.
Wipe your computer's hard drive clean before disposing of it.
Finally, if despite all these measures you discover that you have been a victim of tax fraud, submit IRS Form 14039, Identity Theft Affidavit, to the IRS. That will start an investigation.