Bridging the Divide in Dietetics
The path to getting good nutrition advice can be challenging for Blacks and Hispanics with diabetes. Here's what must change.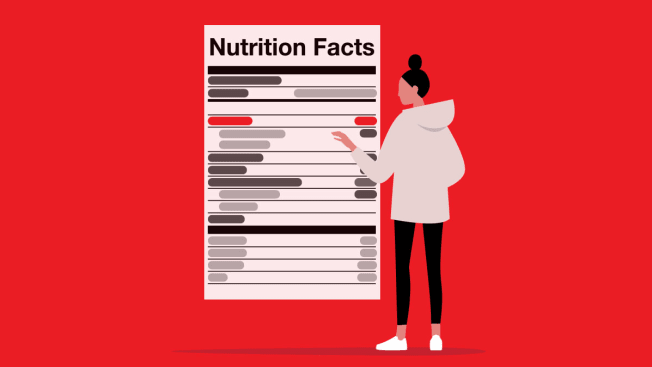 "When you hear diabetes, you think you're gonna die," says Maria León, 54 and a mother of two, of the moment she was diagnosed with type 2 diabetes in May.
It's not hard to imagine why León defaulted to this worst-case scenario. More people in America die each year from diabetes than from AIDS and breast cancer combined, and Hispanic Americans like her, as well as Blacks and other people of color, are disproportionately affected.
León, who lives in East Los Angeles, knew that while there's no cure for diabetes, controlling it through dietary intervention and exercise could reduce her dependency on drug therapy. And through her work as a "promotora," or community activist, at an education nonprofit, she also knew she needed to harness the power of collective action to get and stay well. While still in the doctor's office, she began to think about who she wanted on her team and asked her doctor for a referral to a dietitian.
She got that referral but not the support she was looking for.

"When you hear diabetes, you think you're gonna die."
Maria León
In León's case, the nutritionist did not give her tools she could use. Instead of recipes that incorporated more healthful ingredients or cooking techniques into the preparation of dishes from her native Mexican culture, León was simply provided a list of fruits and vegetables to eat, with no tips, suggestions, or portion sizes.
León says she didn't know what to do with the foods on the list, which didn't reflect her food culture or fit within her budget, although she did start to incorporate green vegetables, primarily celery and parsley, into a morning smoothie routine.
Maria also felt strongly that the doctor and dietitian should have been more encouraging about her ability to manage diabetes, for instance by giving her recommendations for physical activity and an emotional outlet for her fears and frustrations.
"Healthcare is a partnership between the practitioner and the patient" that demands solid communication as well as cultural understanding, says Cordalis Msora-Kasago, an RDN and spokesperson for the AND. "In nutrition, it is about partnership, respect, and speaking a patient's food language—understanding the resources available to them, identifying barriers, and creating inroads that remove those barriers in a non-judgmental manner," she says.
"When a registered dietitian nutritionist or other healthcare practitioner does not practice from a place of cultural humility, the patient may lose trust, engagement, and be dissatisfied with the service or guidance they receive, making it difficult to attain the health outcomes being sought."
The term cultural humility was coined in 1998 by physicians Melanie Tervalon and Jann Murray-Garcia, to describe a process of self-reflection and critique that enables healthcare providers to treat people of diverse racial, ethnic, or cultural backgrounds more effectively. It involves learning about others' cultures and also examining one's own beliefs and cultural identities. Cultural competence is the ability to interact, communicate, and understand people across cultures.
Cultural competence and humility are important tools in addressing the growing problems of obesity and diabetes in the African American community, Msora-Kasago believes. She started The African Pot Nutrition, an online resource that seeks to bridge that cultural divide. It includes a database of wholesome, traditional African ingredients that the website asserts many in the Black community have not been exposed to or disregard in favor of western-inspired foods of poorer nutritional quality. Her aim is to help people get the health improvements they need while eating the traditional foods they love.
Unable to get the help she needed from a nutritionist, León created her own community of care by reaching out to others managing their diabetes. In addition to offering emotional support, the women in León's circle share a common language and swap recipes and tips on keeping their spirits high and blood sugar low. "We talk about our feelings, concerns, and staying healthy. That's what I really wanted."
León's main goal after being diagnosed with diabetes was to manage her condition through diet and exercise and to minimize her dependence on medications. She's started a yoga and walking fitness program, and though she is still on her meds, she has an upcoming appointment with her doctor to see whether she still needs to be.
When it comes to pursuing nondrug diabetes interventions, León is in good company: The CR survey found that Hispanics are less likely than white people to say they manage their diabetes using non-insulin medications, although they are also more likely to use home remedies and supplements to control their blood sugar.
"The first level of wellness is for your health provider to believe you can be well in the first place."
Eric Adams
The survey also found that, among people who say they have made changes to their lifestyle after they or someone they live with got diagnosed with diabetes, Hispanic people are more likely than white people to say they increased their physical activity level.
Eric Adams, 60 and from Brooklyn, N.Y., had an experience similar to León's. When he was diagnosed with diabetes in 2016, he recalls feeling burdened by the weight of low expectations. His doctor told him he was going to be on medication for the rest of his life, and nutritionists doubted his ability to treat himself by making dietary changes alone. But "the first level of wellness is for your health provider to believe you can be well in the first place," says Adams, who is in his second term as Brooklyn borough president and has announced his candidacy for mayor of New York City.

He says it's important for dietitians to take the time to understand their patients' emotional connection to food. Before politics, his was fraught. During a 22-year career in the New York City Police Department (he retired as a captain), food was a coping mechanism. "While on duty, I was calm and collected," he writes in his new book, "Healthy at Last: A Plant-Based Approach to Preventing and Reversing Diabetes and Other Chronic Illnesses" (Hay House, 2020). "But after, when I had time to process the horrors of the day, I self-medicated with Big Macs and milkshakes, french fries and chicken wings, Coca-Cola and nachos."
Another problem, as Adams sees it: In the Black community, similarly unhealthy foods, like fried chicken, smothered pork chops, and macaroni and cheese, are often dignified by being called "soul food." "Diabetes does not run in the African American community—bad diets do," Adams says. "When my next-door neighbor died of diabetes, we didn't share the same DNA, we shared the same type of dinner."
To Adams, "there is no greater tragedy than when something that is destructive to you is intertwined into the culture handed down generation to generation. My goal is to really break the chain that has emotionally tied us to slavery. We're not physically on the plantation, but we're still attached to slavery through our diets," he says.
Adams severed the bond by adopting a plant-based diet, which he credits with reversing his diabetes. He has maintained a 35-pound weight loss and does not spend any money on diabetes drugs or testing supplies.
While many people find their way to a nutritionist by getting a doctor referral, customers of Hy-Vee supermarkets can find one by walking the aisles.
The Iowa-based supermarket chain employs 60 registered dietitians across its over 250 Midwest locations. They advise on their customers' specific dietary and nutritional concerns, perform biometric screenings, and offer one-on-one consultations. These can involve walking the store with a customer to provide individualized product recommendations. "We make a concerted effort to meet all of our customers where they are in their journey," says Aaron Wiese, Hy-Vee's chief health officer, and that includes recognizing their cultural diversity. He says the dietitians who work for the supermarket come from diverse backgrounds.
Growing a diverse pool of dietary professionals is also a priority at the Academy of Nutrition and Dietetics. They hired an independent diversity and inclusion firm to provide recommendations to address concerns. Though that report is still under review, the push to diversify the organization's membership is underway and includes initiatives to expose younger students to the field and to provide scholarships and mentors to students in underrepresented groups.
"It's definitely our clients and patients that we're failing by not having enough diversity," says Tamara Melton, an RDN who is also co-founder and executive director of Diversify Dietetics, an Atlanta-based nonprofit dedicated to increasing racial and ethnic diversity in the field of nutrition. She believes nutrition professionals can't provide true guidance without working to understand their clients' culture, and holds the entire industry accountable for its lack of cultural competence. "No matter what recommendations we give our clients, we have to provide them in such a way that they're able to retain their culture because that's so important to this."
In October, with COVID-19 exposing disparities in under-resourced communities, the organization convened its members to resolve how "the Academy and its members could accelerate nutrition and health equity." A five-pronged approach was presented, including education initiatives at the organizational level, fostering bonds with community organizations, and championing policies to accelerate nutrition equity.
Melton is excited by the prospect of systemic change. "The marketplace is going to start demanding that we diversify. Outside of the hospital setting, clients have a choice," she says. "Nutritionists are starting to realize that market forces are going to be pushing some folks, whether they're ready for it or not."
Continuing education for nutritionists is also key. The Accreditation Council for Education in Nutrition and Dietetics, which sets standards for degree programs in dietetics, doesn't currently specify a number of hours for learning cultural competence. But there are draft standards, not yet public, on diversity, equity, and inclusion being proposed for 2022.
Getting Help With Diabetes
If you are ready to connect with a nutrition professional, the Academy of Nutrition and Dietetics' Find a Registered Dietitian Nutritionist online tool can help narrow your search by ZIP code or area of expertise (ie, diabetes, sports nutrition, etc.). Nutrition counseling lends itself well to telemedicine, so schedule a few virtual meet-and-greet sessions before settling on a pro. You can ask for a practitioner who provides culturally sensitive care. Remember, you are not being a burden if you advocate for your healthcare.
But there is also much you can do to help yourself, whether you are looking for good ideas about food shopping, meal planning, making affordable choices, or managing your disease in other ways. Here are some good ways to start.
Download diabetes help: Many apps can assist you with everything from glucose monitoring to making smart food choices when shopping or cooking. These are three you can download free or sample with a no-cost trial:
Plan to Eat: Lets you compile grocery lists, make meal-planning calendars, and organize recipes.
Fooducate: Reads scanned barcodes of packaged food items and provides letter grades from A to D, with information about the food's nutritional benefits.
MySugr: Helps you log and track your blood sugar, medications, and food intake and helps you analyze the data to meet your goals.
Search out savings: Diabetes patient León observed that for low-income people, the expense of buying healthy food can be an impediment to healthy eating. But a diet rich in fresh fruits and vegetables doesn't have to drain your finances.
Buy produce that is in season and produced locally. These fruits and vegetables can be less costly because the food isn't shipped from far-flung locales. In addition to having a smaller carbon footprint, locally grown foods may also deliver more nutrients because of their shorter path from field to fridge.
Buy less-than-picture-perfect fruits and veggies. Food subscription service Misfits Market, for instance, offers up "ugly" but nutritious organic and non-GMO produce that didn't pass the grocery store standard for size or shape, at up to 40 percent off supermarket prices.
SNAP to it: If you qualify for the federal Supplemental Nutrition Assistance Program (SNAP), the Fair Food Network's "Double Up Food Bucks" program could be a great resource. In 30 states the program doubles the value of SNAP benefits spent on fruits and vegetables at participating grocery stores and farmers' markets.
Plan ahead: By creating a shopping list of ingredients you need for meals and snacks before you hit the market, you can research nutritional values and avoid impulse purchases and falling into bad habits. An added bonus of planning ahead: You can gather weekly circulars from competing markets to find the most competitive prices. Keep your eyes open: Help may come from unexpected sources. For instance, the supermarket chain Wegmans, based in Rochester, N.Y., has a Wellness Key program that provides nutrition information on store-brand packaged food products. The foods have color-coded dots so that shoppers can spot at a glance items that conform to their wellness needs, from low sodium to vegan or gluten-free. Talk to your local grocer about what tools and resources may be right in front of you. Cultivate cultural competence: For nutritional professionals interested in bolstering their cultural competence, the Academy of Nutrition and Dietetics regularly updates the section of their website devoted to diversity and inclusion.