What if you were suddenly incapacitated and the person you rely on to take care of you didn't know the passwords to access your online accounts?
Couples often talk about sharing passwords for important information, but many never get around to actually doing so. According to a recent Pew Research Center survey, fully one-third of Internet users in a marriage or committed relationship have not shared the password to one or more of their online accounts with their spouse or partner.
Another frequent scenario: The spouse in charge of your family's financial affairs might have diligently compiled a list of all of the passwords she uses but didn't indicate which are obsolete, leaving you to sift through all 106 combinations exactly when you don't need the additional stress.
Compiling a list of passwords isn't as complicated or time-consuming as it might first appear. The most difficult hurdle, probably, is making the decision to do it. A variety of technological and nontech solutions make collecting and storing the passwords easy. That's key when it comes to sharing passwords: You want to be able to readily access the information so that you can keep it up to date.
The Digital Solution for Sharing Passwords
One of the best ways to manage your passwords—and manage how you share them—is with a password manager. These are programs, some of them free, that you can download and install on your computer. You set one username and password to log into the program; this becomes the only username and password you ever have to remember.
The password manager typically requires a plugin for your browser (also typically free). Once the plugin is in place, the password manager shadows you when you log into sites, captures your login credentials, and uses your usernames and passwords to log you into those sites automatically in the future.
Some of the password managers include a feature that lets you share your username and password with someone else, without them being able to see the information. They download the same password manager and are automatically given access to your site. Or you can write down your username and password, and tell your spouse or partner where this information is. If you're concerned about security, one option is to seal the paper with your username and password in an envelope, and sign your name across the seal.
Some free password managers that have a sharing feature are: Last Pass, Dashlane, Keeper, and PasswordBox. Just be sure to keep the person you'll rely on updated if you change your username or password. Keeper, for example, permits multiple tries to access your information, then it wipes out everything in the file.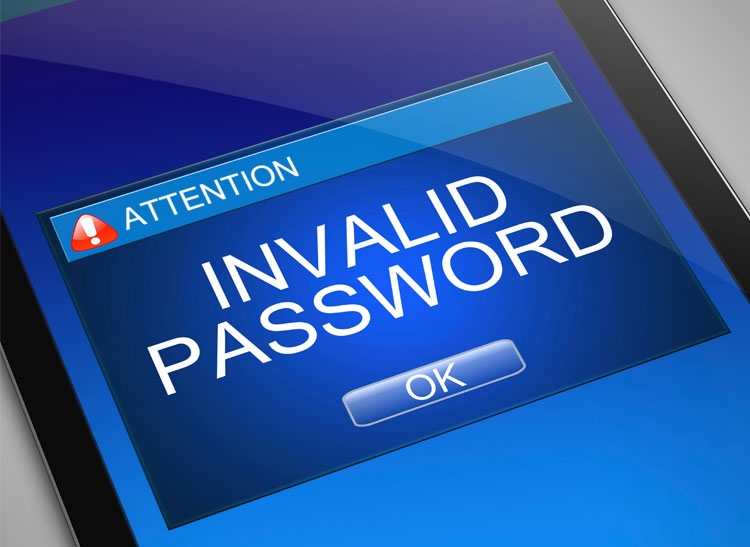 Back to Basics
A non-tech backup is always a good idea. Nothing beats a basic notebook—think of the black-and-white composition books you used in high school or their spiral-bound cousin. They're cheap, they make it easy to collect and add information, and they scream "useful information inside," especially if you affix a label outside. Allot a page for each category, such as financial accounts; electronics, such as your phone, computer and email; and medical information websites if your physician stores your records online. List the websites and passwords for each.
Then stash the notebook in a locked, fireproof box in an easily accessible place, such as under the bed or in the closet. Keep the key in a bureau drawer or wherever you store important keys. Remember to label the key.
We've all been taught, "Never share your passwords!" But such advice doesn't take into consideration needs in an emergency. It only takes one frustrating denial when you try to withdraw money on your partner's ATM card to demonstrate why sharing passwords—or at least some of them—makes sense.
Shopping links are provided by eBay Commerce Network and Amazon, which makes it easy to find the right product from a variety of online retailers. Clicking any of the links will take you to the retailer's website to shop for this product. Please note that Consumer Reports collects fees from both eBay Commerce Network and Amazon for referring users. We use 100% of these fees to fund our testing programs.