Should You Buy Pet Insurance?
How to save money on vet and other pet-care costs As many pet owners are aware, an injury can happen to a beloved companion at any time.
Mark Bobrow and Isabelle Duvernois knew their cat Roscoe was badly injured when they noticed that the lower part of his left hind leg was hanging at an odd angle. "He and our other cat, Woogie, were jumping in and out of a hole below our box-spring mattress," Bobrow says. "We think he caught his leg in a spring, panicked, and yanked his leg out."
Roscoe, who had just turned 6, broke his leg in two places and tore ligaments in his ankle. His surgery, which included placing pins in the fractures and mesh around the ligaments, and his hospital stay, pain meds, and other costs totaled about $6,500, which the couple paid out of pocket.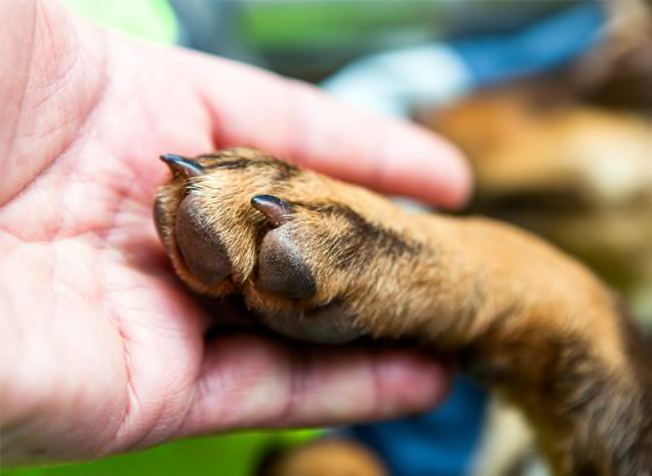 Is Pet Insurance the Answer?
As with health insurance, pet plans include deductibles, copays, and monthly premiums, and have coverage limitations. You foot the bills yourself and wait for reimbursement.
The average accident and illness premiums cost $594 a year for a dog and $342 for a cat in 2020, but the costs rise depending on your pet's breed (purebreds cost more to insure because they are more susceptible to some hereditary conditions), age (plans usually cost more annually as your pet ages), ZIP code (the higher cost of vet care in some areas is factored into your premium), and the coverage you choose. Medical treatment for dogs costs more than for cats.
Some plans, like ones sold by the ASPCA, limit coverage to "usual and customary costs" based on veterinary pricing in your area.
If you're considering a policy, look for free quotes, terms and conditions, and a sample policy on insurers' websites. Consider coverage with simple, percentage-based payouts and no reliance on judgments of what's "reasonable," to avoid your own future headaches. Find out how your premiums might increase as your pet ages.
For example, another pet insurance provider, Healthy Paws, allows you to choose your annual deductible ($100, $250, or $500) and reimbursement amounts (70, 80, or 90 percent of covered expenses).
It has no annual limit on claims and coverage includes accidents, diagnostic treatment, emergency care, hospitalization, prescriptions, and surgery, but it does not cover preexisting conditions, spay or neutering, or preventative or routine care.
For a 1-year-old mixed-breed female cat in the Yonkers, N.Y. area, a plan with an 80 percent reimbursement and $250 annual deductible will cost $195 the first year. But if that cat is 4 years old, the coverage will be $235. If you have a female dog, you'll pay $462 the first year to buy the plan for a 1-year-old mixed breed, medium-sized Yonkers pooch; it's $683 if that young pooch is a golden retriever.
If you're unlucky enough to have a pet with a costly chronic condition or an illness, you might get a positive payout from a plan. But it's a roll of the dice; many policies may not be worth the cost over many years for a generally healthy animal.
How do you save on your pet-care bills?
Share your thoughts below.
Other Ways to Save on Pet Care
If the idea of paying for pet insurance doesn't appeal to you, set up a dedicated savings account for unanticipated healthcare costs. According to the 2020-2021 American Pet Products Association's National Pet Owners Survey, dog owners spend an average of $242 on routine vet visits and $458 on surgical visits a year; for cats, the averages are $178 and $201, respectively. You can add enough money each year to the fund to roughly cover those costs, just in case.
Here are some other options:
Ask your vet what vaccines you can skip. Some protect against serious disease, but others might not be necessary depending on the specific needs and condition of your pet, says Pendergrass, the veterinarian in Atlanta.
Guard against parasites. Flea and tick infestations can cause life-threatening anemia. An inexpensive topical flea and tick solution can keep the critters at bay.
Spay or neuter your pet. Doing so can prevent health problems, including uterine, ovarian, and testicular cancers. Many local shelters or local SPCAs provide low-cost or no-cost spay or neuter surgeries.