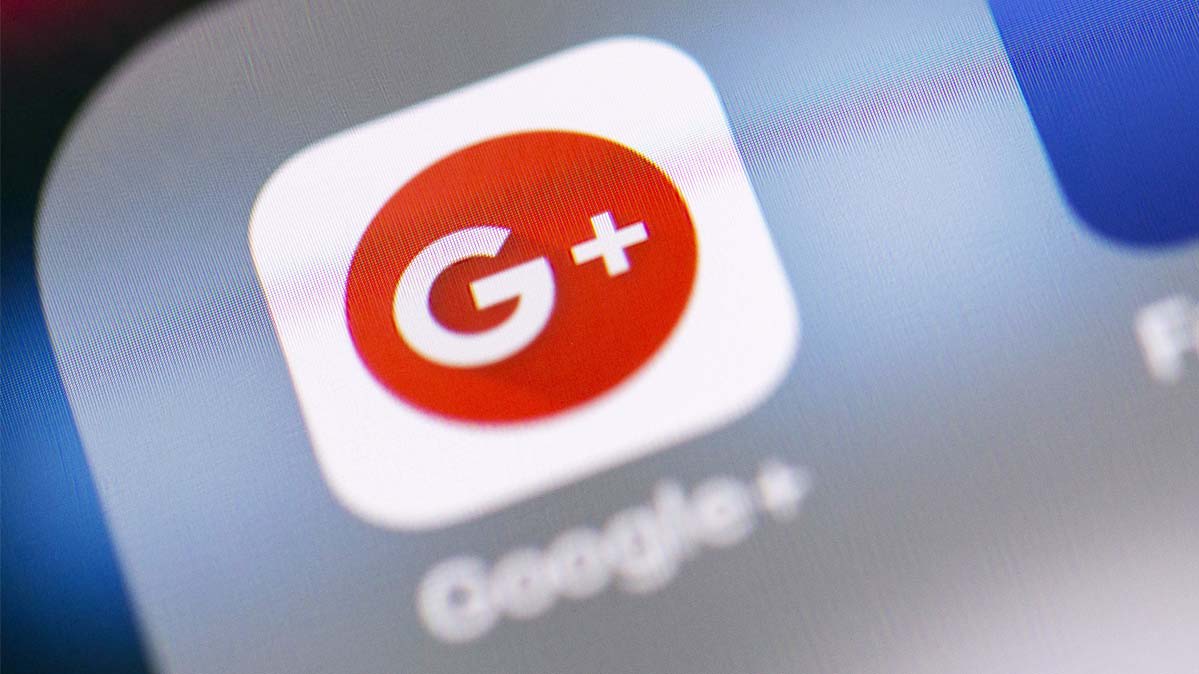 On April 2, Google will officially shut down the Google+ social media platform, deleting photos, videos, and all other content posted to user accounts. (The business version will live on.)
That means, if you haven't already done so, it's time to archive your data—otherwise it will be lost. The company will begin deleting accounts next week, along with all your personal data.
The process is both quick and straightforward. The question is do you even have a Google+ account?
There's a decent chance you do and don't quite remember it, according to digital privacy experts.
"Google pushed people pretty hard to create Google+ accounts for a while, so you may have created one without even realizing it," says Justin Brookman, director of privacy and technology policy for Consumers Reports. "In the early days of social media, people tended to post things online without thinking of the potential consequences."
The instructions below tell you how to find out whether you have a Google+ account and how to archive your data.
Confirm You Have an Account
If you use Gmail, there's a good chance you have a Google+ account. To find out for sure, open Gmail on a desktop or laptop and click on the profile icon at the upper-right corner of the window.
If you have a Google+ account, there should be a link to it right below your user name and email address. (You can click on it to see your posts from the last time you visited.)
Download Your Google+ Data
Click on this link to Google Takeout, which provides you with the menu of data you can download from all of Google. There are a total of 48 options—a reminder of just how deeply Google is integrated into daily life.
You need to click on seven of the options to create an archive of your Google+ data for downloading:
• +1s
• Google+ Circles
• Google+ Communities
• Google+ Stream
• Hangouts
• Hangouts on Air
• Profile
With some of these, you need to decide on a format for the data. For example, in Google+ Circles—which are lists of your contacts—the option is V-Card, a format (also known as VCF) often used for business cards. But you can choose HTML or CSV ("comma separated values," a simple text format often used for data in spreadsheets). If you're not sure what you want, the default is fine.
Click on the Next button at the bottom of the list and you'll be asked to decide how the data gets compressed—these can be big files, and Google needs to package them up tightly to send them to you. You can store the archive as a .zip or .tgz file; if it's very large, it will be split into multiple files.
The data can be uploaded to the cloud with options such as Add to Drive and Add to Dropbox, or Google will email you a link for downloading the archive to your computer. (The link stays active for a week.)
Once you've decided, click Create Archive.
Google warns that the process may take time, but when we tried it, we had an email with a link to our admittedly small archive within moments.
Delete Your Google+ Account
Now that you have your data out of Google+, you should delete your account, instead of waiting for Google to do it. It's never a good idea to leave personal data sitting around in a dormant account, privacy experts say.

Go back to your Google+ home page and select Settings, which is on the left-hand side of the window. Next, scroll to the bottom to find the option Delete Your Google+ Profile.
When you click on this link, you may be asked to sign in again, and then a notice will pop up to make sure you really, truly want to delete your data—it's all but impossible to do this accidentally.
The disclaimers will also clarify that deleting your Google+ account won't delete your Search, Gmail, or Google accounts, or any photos or contacts tied to those accounts.
Deleting the account is permanent, so if you have data that you'd like to download, follow the steps above first. Indeed, before you can delete your account, you must click a required check box acknowledging that you understand that you won't be able to restore it.
The warning says: "Yes, I understand that deleting the Google+ Profile for [Your Name] can't be undone and the data I delete can't be restored."
Click to acknowledge that, then click Delete, and you're done.
Delete Your Other Ghost Accounts
As long as you're working to secure your Google+ data, why not take a few minutes to do away with other long-forgotten accounts that may be exposing your data to commercial use or, worse, potential loss in a data breach?
Social media hangouts, such as Bebo, Digg, Foursquare, and Myspace, along with efficiency and financial apps, such as Evernote and Mint, may have access to lots of your personal data, and some can collect data on a continuing basis.
That might be an acceptable transaction if you like and use the platforms, but if you don't, it's a very one-sided deal. It's also a dangerous one for as long as the account is still open and active.
"Information from dormant profiles could potentially be used for identity theft or could be profoundly embarrassing, potentially jeopardizing relationships or your job," says CR's Brookman. "It's worth taking a few minutes to see what old accounts you might have—not just Google+, but older sites like Myspace, too."
Part of the problem is remembering where you have accounts. Two sites, JustDeleteMe and Account Killer, may be able to help. They both have large databases of sites and apps that you can browse. When you see a site that sparks your memory, you can follow a link to the page that lets you delete your account.
For more information on how to terminate various unused accounts, follow this link for our detailed instructions.
Consumer Reports is an independent, non-profit organization dedicated to helping consumers. We make it easy to buy the right product from a variety of retailers. Clicking a retailer link will take you to that retailer's website to shop. When you shop through retailer links on our site, we may earn an affiliate commission – 100% of the fees we collect are used to support our mission.
Learn more.
Our service is unbiased: retailers can't influence placement. All prices are subject to change.