Google Settles Claims YouTube Violated Children's Privacy
Advocates say $170 million fine is too low to prevent future wrongdoing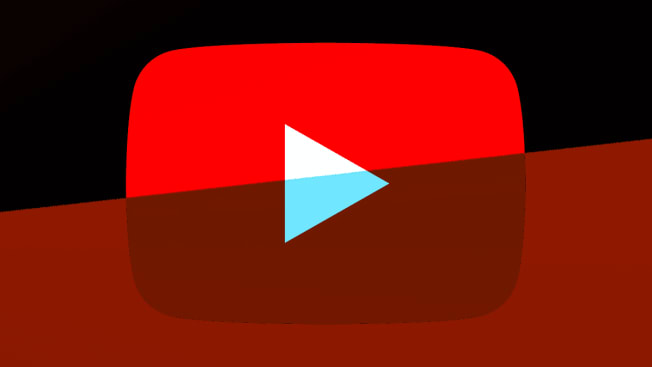 Google has agreed to pay $170 million to settle claims that its YouTube subsidiary violated the Children's Online Privacy Protection Act (COPPA) by knowingly collecting personal data from children under 13 without parental consent and using that data to target youngsters with ads.
The complaint was filed by the Federal Trade Commission (FTC) and the state of New York, which will receive $34 million from the settlement.

COPPA puts restrictions on the data companies can collect from children and how the data can be used. It requires a clear explanation of data practices and explicit parental consent before any information gathering can begin.
Details on the Settlement
The settlement fine is the largest ever levied for a COPPA violation. It far exceeds the $22.5 million Google paid to settle a 2012 complaint by the FTC. However, it's dwarfed by the $5 billion fine levied against Facebook earlier this summer for violating a 2011 FTC consent decree related to privacy practices.
"Although a $170 million fine is significant, it is just a small fraction of what the platform brings in each year," says Katie McInnis, policy counsel for Consumer Reports. "The commission's action would have been a better deterrent if the amount was higher."
Alphabet, Google's parent company, reported revenues of $136.8 billion in 2018.
In April 2018, Consumer Reports, the Campaign for a Commercial-Free Childhood, and 20 other advocacy groups filed a complaint with the FTC arguing that YouTube's data collection violated COPPA's privacy protections.
Earlier this year, according to the Wall Street Journal, Google executives considered moving all children's content to the company's YouTube Kids app, which generates revenue solely from contextual ads instead of the more lucrative behavioral ads that require personal data for targeting.

In late August, YouTube announced it was launching a web-based version of YouTube Kids, but child development experts maintain that the site will be a hard sell for many preteens.

"It's important to make YouTube Kids seem like it's not just for babies," says Jenny Radesky, assistant professor of pediatrics at the University of Michigan. And, she adds, many busy parents don't even know that YouTube Kids exists.
As part of the FTC settlement, YouTube will now require content creators to flag videos meant for children. At the moment, the platform enables behavioral advertising by default. Starting in 2016, however, YouTube has allowed creators to opt out of that setting in favor of contextual advertising, while warning that the creators may make less money if they do so, according to the complaint.
Like the Facebook settlement, the FTC's decision to fine YouTube involved a 3-2 party line vote, with Republican commissioners voting in favor. Commissioner Rebecca Kelly Slaughter, who voted against the settlement, argued that YouTube's content creators have little incentive to voluntarily tag its children's content. "Many if not most of those channels are located outside the United States and therefore likely beyond COPPA's and the FTC's practical reach," she wrote in a dissent.
The FTC complaint contends YouTube had "actual knowledge" that it was collecting children's data when it promoted itself to marketers "as a top destination for kids." In a presentation to toy manufacturer Hasbro, which makes My Little Pony and Play-Doh, company representatives claimed "YouTube was unanimously voted as the favorite website for kids 2–12" and "93% of tweens visit YouTube to watch videos," according to the complaint.
Commissioner Rohit Chopra, who joined Slaughter in voting against the settlement, wrote in a dissent that the fine "still allows the company to profit from its lawbreaking," and that "the terms of the settlement were not even significant enough to make Google issue a warning to its investors."
YouTube also has a rating system that places content in age categories, the complaint says, including a Y rating for children 7 and under and a PG rating for children 10 and older.

And, according to Forbes, the most successful YouTube star of 2018 was a seven-year old boy named Ryan, whose toy-unboxing channel RyanToysReview collected 22 billion views and $22 million, ranking him ahead of adult content giants like Logan Paul, Dude Perfect, and PewDiePie.

"There's a lot of attractive content for young kids on YouTube Main, which says that it's not for users under 13," says Ariel Fox Johnson, senior policy counsel with Common Sense Media. "A child seeing a nursery rhyme video or another kid unboxing a toy would have no way of knowing they weren't supposed to be using that platform and it's unfair for YouTube to pretend otherwise."