HUD Charges Facebook With Housing Discrimination
The agency says the social media company's ad-targeting tools violate the Fair Housing Act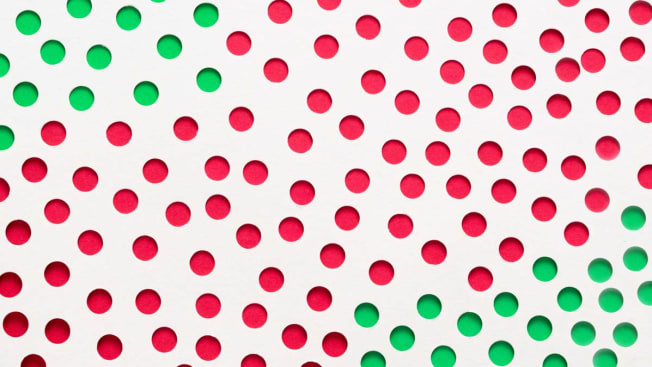 Facebook has been charged by the Department of Housing and Urban Development with violating the Fair Housing Act, because the company's advertising platform lets real estate agents target potential renters and home buyers using such factors as race, religion, gender, and disability status.
"Facebook is discriminating against people based upon who they are and where they live," HUD Secretary Ben Carson said in a statement. "Using a computer to limit a person's housing choices can be just as discriminatory as slamming a door in someone's face."
The complaint alleges that Facebook's ad platforms (PDF) allow advertisers to target housing ads too narrowly, excluding members of demographic groups in violation of the Fair Housing Act. That includes "a map tool to exclude people who live in a specified area from seeing an ad by drawing a red line around that area." HUD had filed a formal complaint against Facebook last August after a two-year investigation.
Three Years of Controversy
Public debate over this issue dates to October 2016, when ProPublica reported that Facebook made it possible to buy ads that would be shown to people who were "likely to move," while excluding African-Americans, Asian-Americans, and Hispanics.
Following that report, Facebook said it was putting a system in place to reject such ads. But a November 2017 follow-up by ProPublica revealed it was still possible to buy housing ads that excluded "African-Americans, mothers of high school kids, people interested in wheelchair ramps, Jews, expats from Argentina, and Spanish speakers." A request to buy an ad excluding those "interested in Islam, Sunni Islam, and Shia Islam" was initially delayed but then approved within 22 minutes.
Earlier this month, Facebook settled housing discrimination lawsuits brought by civil rights and labor advocates including the National Fair Housing Alliance, the American Civil Liberties Union, and the Communication Workers of America.
In conjunction with that settlement, Facebook said in a statement that it planned to modify its policies to prevent advertisers that run housing, employment, or credit ads from targeting consumers by age, gender, or ZIP code. Facebook also said it would build a tool to let people "search for and view all current housing ads in the U.S. targeted to different places across the country, regardless of whether the ads are shown to you."
Facebook did not immediately respond to our request for an interview to discuss the HUD charges.
In a press release, HUD general counsel Paul Compton seemed to suggest that the agency's concern may extend beyond Facebook. "Just because a process to deliver advertising is opaque and complex doesn't mean that it exempts Facebook and others from our scrutiny and the law of the land," he stated.
The Washington Post has reported that Google and Twitter are also under HUD scrutiny.
A Google spokesperson defended the company's ad-sales practices in a statement emailed to Consumer Reports: "We've had policies in place for many years that prohibit targeting ads on the basis of sensitive categories like race, ethnicity, religious beliefs, disability status, negative financial standing, etc. Our policies are designed to protect users and ensure that advertisers are using our platforms in a responsible manner. "
A Twitter spokesperson offered a similar response: "Twitter doesn't allow discriminatory advertising on our platform. Someone using Twitter to advertise agrees to comply with the law and not use our services for illegal activities. Discrimination in housing and employment is against the law and against our rules."
Facebook gives users some control over how their data is used for ad targeting. But there's no clear way to prevent the company from characterizing you by demographics or other sensitive information.
"Even if you max out your settings, you may not be able to prevent this type of discriminatory targeting," Brookman says.

On its business site, the company tells advertisers they can reach individuals "based on age, gender, education, relationship status, job title and more," along with where they live, their hobbies, and other factors.

To explore the user controls that are available, choose Settings from the menu in the top right of a Facebook page, and select "Ads."
You can ask Facebook to avoid showing you ads based on your relationship status, employer, job title, and education, along with hobbies or brands that you've shown an interest in.
The company also lets you bar ads based on data collected about you on other websites and apps, and control whether your Facebook activity can be used for ads you see outside of Facebook.
"You also might want to take a look at your profile to see if there's information there you want to take down," Brookman adds, "although who knows if Facebook retains that information for ad-targeting purposes."
Editor's Note: This article has been updated with information about tech giants Google and Twitter also being investigated by HUD for housing discrimiation.