The Feds Are Talking About Breaking Up Tech Giants. How Would That Affect Consumers?
Antitrust actions are being proposed to counter alleged abuses by Amazon, Apple, Facebook, and Google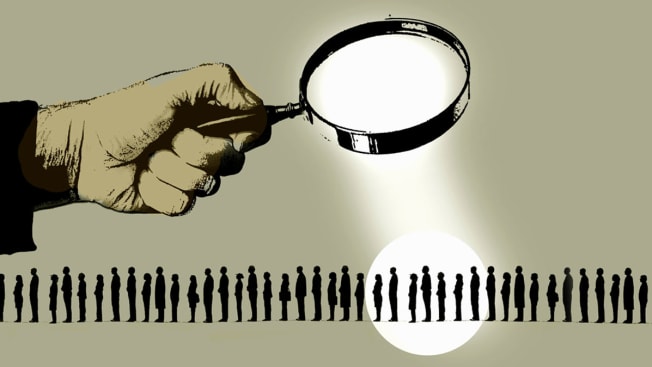 Federal regulators and legislators are preparing to investigate the business practices of some of the world's biggest tech giants, looking at whether the companies should be subject to antitrust action.
According to privacy advocates interviewed by Consumer Reports, splitting some of these companies apart might help protect consumer privacy and give people more ability to choose among competitors. But not all experts agree that antitrust actions, whether they involve splitting companies or forcing them to abandon noncompetitive practices, will help average consumers.

The House Judiciary Committee announced this week that it will hold hearings on digital marketplace practices. It has also been widely reported that the Justice Department will look into Apple and Google, and that the Federal Trade Commission will focus on Facebook and Amazon.
"This is about how do we get competition back in this space," said Rep. David Cicilline (D-R.I.), who leads the House Antitrust Subcommittee, at a press conference on Monday.
In addition, Cicilline said the House will investigate whether existing antitrust and consumer protection laws are adequate to "tackle abusive conduct by platform gatekeepers," or whether they need to be updated.
Consumer advocates have long expressed concerns about the growing power of big technology companies, and say a range of reforms could be needed.
"A handful of of big tech companies have come to dominate the marketplace, shaping what we buy, how we communicate, and other aspects of our lives. Consumer voices are being drowned out," says Justin Brookman, director of consumer privacy and technology policy for Consumer Reports. "There is no silver bullet, so all options have to be on the table," including new laws and regulations, along with antitrust investigations.


Amazon, a Store Without a Cloud?
Amazon is in the catbird seat when it comes to online retailing, according to antitrust experts. The company owns the major marketplace for third-party vendors to sell to consumers while using the same platform to promote its own private-label merchandise.
In addition, Amazon collects a vast amount of data about the companies selling on the platform—what moves well, at what prices, and where else on Amazon people click before making a buying decision. Advocates worry that the company could use that data to note sales trends and respond to them, perhaps by launching its own competitive products.
Experts who spoke to CR suggested that regulators might try to split Amazon's selling platform from its own branded products. But there's an even simpler way to imagine where an antitrust action against Amazon might focus.
In addition to its online retail marketplace, Amazon also provides servers and back-end support to a vast proportion of sites on the web through its profitable Amazon Web Services division.
Galloway contends that Amazon's lucrative AWS business has allowed the retail side of the business to keep prices low without worrying much about profit margins, dampening the emergence of e-commerce competition.
"We don't know what we're missing," says Galloway. "There would have been a lot more e-commerce companies founded in the last 10 years if you didn't have Amazon subsidizing their retail platform and effectively giving consumers a dollar's worth of value for 90 cents."
While consumers benefit in the short term from those cut-rate deals, removing that cash cow from the company's business could result in a healthier collection of online retailers vying for attention with great customer service, attractive pricing, unique products, or other consumer benefits, he says.
"Spinnng off AWS would force Amazon to compete more fairly against other retailers," Galloway says.
Apple Battling iOS Competitors?
Consumer advocates note that Apple began as a computer company that for years battled against a market dominated by machines running Microsoft operating systems. But now it makes money not just from hardware but also from content, apps, and cloud services. And the links between those parts of the company could be a focus for regulators.
Alex Harman, who focuses on competition issues at Public Citizen, a consumer advocacy group in Washington, D.C., points out that Apple supplies nearly half the smartphones in the U.S. "They have a captive market with the iPhone" for Apple's own messaging, photo storage, and music services, he says.
While iPhone owners can use competitors' apps, they need to download them from the company's App Store—and Apple takes a cut of the revenue, including in-app purchases. App developers call it the "Apple tax."

Google has a similar advantage with Android and the Google Play Store. But Google sells relatively few of its own phones, and Android phones don't block you from downloading apps from other sources.

Douglas Melamed, a Stanford University law professor who specializes in antitrust law, points out that in 2012, the Justice Department prevailed over Apple in a small antitrust case alleging price-fixing on e-books. Further, Apple is currently facing private litigation regarding app store competition.
How might regulators approach Apple? "A remedy might permit app developers to sell through some other means online," he says.
Consumers might face uncertainty about whether such apps are safe from malware, a problem that currently gives Android users a good reason to stick to the Google Play Store. But it could also open the market for alternative app marketplaces, and put pressure on Apple to reduce its app commissions, which can be passed on to consumers.

Facebook Stripped of Instagram?
Facebook is already being investigated by the FTC over its consumer privacy practices.
If an antitrust action were to follow, it's easy to imagine the fracture lines where the company could be split. Facebook bought the Instagram photo-sharing service in 2012 and the WhatsApp messaging service in 2014, and has maintained them as separate brands.
"The purchase of WhatsApp and Instagram was an anticompetitive act, designed to prevent these companies from growing and potentially competing against Facebook," Harman alleges.
Facebook says it's now moving rapidly to integrate the messaging functions of Facebook and Instagram with WhatsApp. According to the company, the goal is to make things more convenient for consumers while leveraging WhatsApp's encryption technology to enhance consumer privacy.
But consumer advocates say that combining all of those messaging platforms looks like a strategy to make it harder for regulators to roll back the acquisitions. WhatsApp's privacy policy acknowledges that Facebook can already use the records of who you text, from where, and when, for marketing, even though the contents of the messages remain inaccessible.
If the company were broken apart, Harman suggests, it could be a win for consumer data privacy. "A breakup could result in competition on privacy," he says. "WhatsApp had held up privacy as a virtue, so instead of a race to the bottom on privacy you'd have a race to the top."
However, other experts suggest that the benefits would be small—unless there were bigger changes to the messaging world. Charlotte Slaiman, policy counsel with Public Knowledge, a Washington D.C.-based public policy organization, argues that lively competition would require all messaging apps to be operable with those from competitors.
"You'd not only be able port your data from Facebook to a new competitor, but what's really important is that you'd be able to continue to communicate with your friends on the network," she says.
Right now, if you're on a Samsung phone using the AT&T cellular network and a friend is on a Verizon iPhone, you can still text and make phone calls. You don't need to use the same service all your friends already signed up with.

But you can't use WhatsApp to send a message to other popular messaging apps such as Telegram, Viber, or Slack. And that tends to lock in the dominant position of whichever apps already have the most users, regardless of whether more convenient or more private alternatives enter the market.
Google and its parent company Alphabet are a very complicated, multifaceted set of businesses.
These include, but aren't limited to, Search, Gmail, YouTube, the Android operating system, Google's own Android phones, and three closely related advertising systems that touch every part of the online advertising business—letting other companies plan where and how to advertise, accepting ads on Google's own sites, and placing ads all over the web.
It's not clear where the Department of Justice would focus an antitrust investigation, says Slaiman of Public Knowledge. And big corporate investigations tend to move slowly and secretly, she says, so the DOJ may not explain what it may be investigating for a year or more.
That leaves privacy and business experts to speculate. One possibility is that if Google were broken up, consumers wouldn't see much difference. That's the view of Harman of Public Citizen, who contends that each of the resulting mini-Googles would dominate its own slice of turf.

"YouTube doesn't have a natural competitor," he says, citing one example. "If you broke the company up into five separate monopolies, that doesn't solve anything."
Galloway disagrees.

He suggests that if, say, Google's Search business were spun off from YouTube, the two companies might immediately go into competition against each other. "I believe that in the first strategy meeting of the new YouTube after the breakup, they would go into text-based search," he says. "And I believe in the first meeting of an independent Google, they would decide to go into video. Then you'd have two viable competitors in a market where you now have one."
The result could be lower prices for advertisers. Consumers don't pay cash for most of Google's products and might not benefit financially. But, Galloway says, a potential YouTube competitor might also have a new incentive to differentiate its services, perhaps by actively banning harmful content. In that case, "I think that within 12 months [one of the rivals] would be a much safer place for our children to go," he says. "Innovation would mean more safety."

Correction: A previous version of this article stated that Hal Singer of George Washington University advocates for regulatory oversight of internet companies by the FCC. Singer recommends that the FTC should get that regulatory authority.