When you shop through retailer links on our site, we may earn affiliate commissions. 100% of the fees we collect are used to support our nonprofit mission.
Learn more.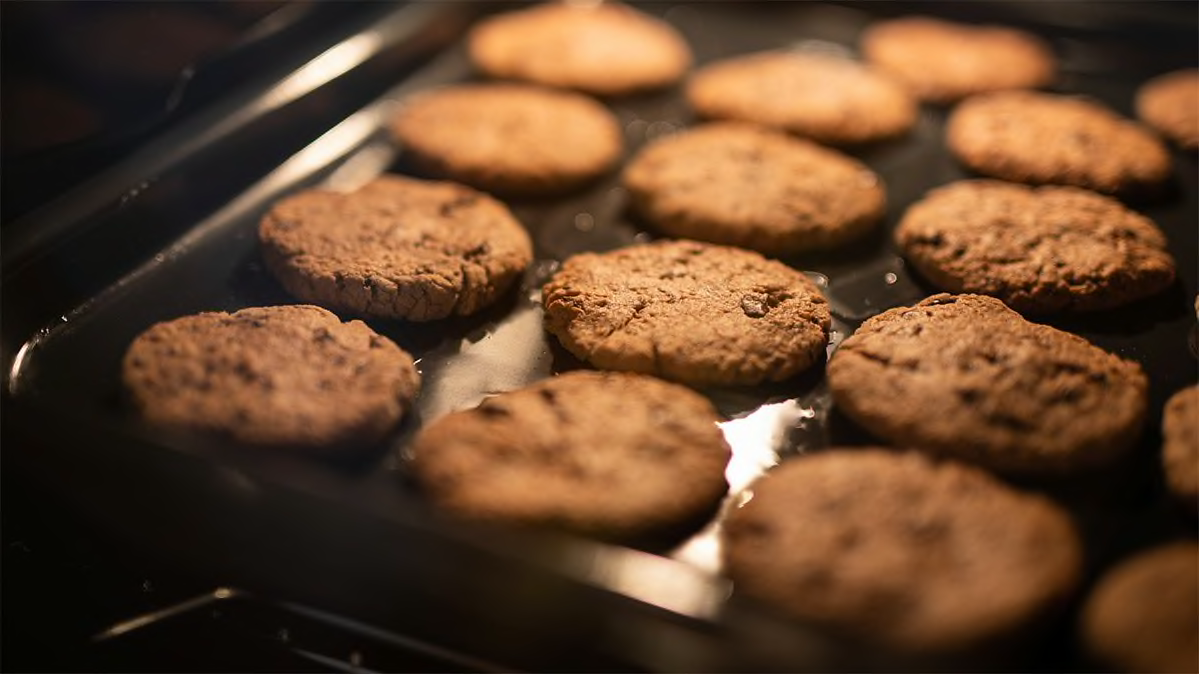 Many newer ranges and wall ovens offer a convection setting, typically with two modes: baking and roasting. When you turn on either of these modes, one or more fans inside the oven cavity circulate hot air while your food cooks.
Certain ovens also have an extra heating element, often dubbed "true" convection. Manufacturers claim this helps to heat and brown food more evenly, and can reduce the overall cooking time.
But in practice, that's not always the case. "The success of convection baking in our tests is hit or miss," says Tara Casaregola, Consumer Reports' test engineer for ranges and wall ovens. "Some ovens, such as the LG LRG3193ST gas range, do better with convection baking mode turned on, but others do best simply on the conventional bake setting." Casaregola adds that in some cases, the same oven might convection-bake beautiful cookies but still botch a cake.
She advises referencing the owner's manual for your range. Some instruct you to shorten the cook time or reduce the temperature when using your oven's convection function. It's a good idea to do a test run of a favorite baking recipe to see how it affects your bake.
However, convection roasting (which may have a different name, such as Pure Convection, depending on the brand) is another story. This additional convection setting, offered on models such as the GE Profile PB911SJSS electric range, is best for crisping and browning large cuts of meat, and is less fickle. When using convection roast, you can generally turn down the oven temperature 25° F below what the recipe calls for and start testing for doneness earlier than you might think, until you're accustomed to how your oven handles the job.
More Models With Convection Function
These three tested appliances have a convection capability. See our full ratings for wall ovens and ranges for more options.
Editor's Note: This article also appeared in the December 2019 issue of Consumer Reports magazine.