How to Recycle Old Electronics
3 smart, responsible tactics for getting rid of unwanted laptops, phones, and more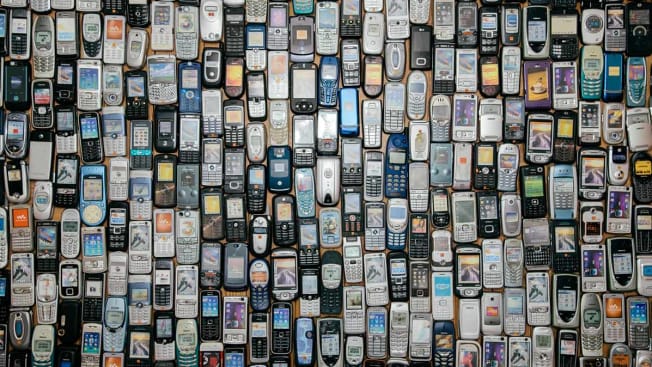 We love our devices—our TVs, laptops, tablets, and perhaps most of all, our mobile phones, those pocket-sized miracles of computing power. In fact, Gartner, a tech research company, estimates that more than 1.5 billion cell phones will ship in 2021. That's around 1 for every 5 people alive.
But unless they're traded in for a new device, each of those gadgets eventually reaches the end of its useful life and becomes electronic waste. And that's a problem. A United Nations study reported that 53.6 million tons of e-waste was discarded in 2019, and only 17.4 percent of it was disposed of properly.
On Earth Day (April 22)—and every other day—consumers can do something to reduce their e-waste footprint, though. Many of the materials used in making these products can be recovered and reused, including plastics, glass, metal, and aluminum. Apple, for example, says its 13-inch MacBook Air with Retina display contains over 40 percent recycled content (PDF).
If your used gadget still works—or, in many cases, even if it doesn't—there's probably a charity or nonprofit out there that would be happy to take it off your hands. You can start by checking local organizations for older people and recreation centers. Make sure to get a receipt so that you can deduct your donation on next year's tax return. Here are a few other programs that can help you get your old devices to people who need them.
Dell Reconnect is a partnership with Goodwill that accepts any brand of computer as well as "just about anything that can be connected to a computer," according to the website. You can drop off used devices at participating Goodwill locations around the country.
The World Computer Exchange is on a mission to diminish the digital divide in developing countries and to promote the reuse of and proper recycling of electronics. It provides used computers, peripherals, and many other types of gadgets to communities around the world.
eBay for Charity lets you sell your used devices (or anything else, actually) and donate part or all of the proceeds to a charity of your choosing.
3. Take It to a Tech Firm
Many electronics manufacturers and retailers offer robust recycling programs. A chart at the Environmental Protection Agency's website lets you search programs by product or company. The following are just a few of the many programs that allow consumers to recycle old electronics. Check your brand's or retailer's company website for details on its program.
How do you recycle your old electronics?
Tell us in the comments section below.
5 Things to Always Recycle
We love our planet, right? Then let's stop trashing it. On the "Consumer 101" TV show, Consumer Reports reveals the five items you should always recycle rather than toss into the trash bin.