When you shop through retailer links on our site, we may earn affiliate commissions. 100% of the fees we collect are used to support our nonprofit mission.
Learn more.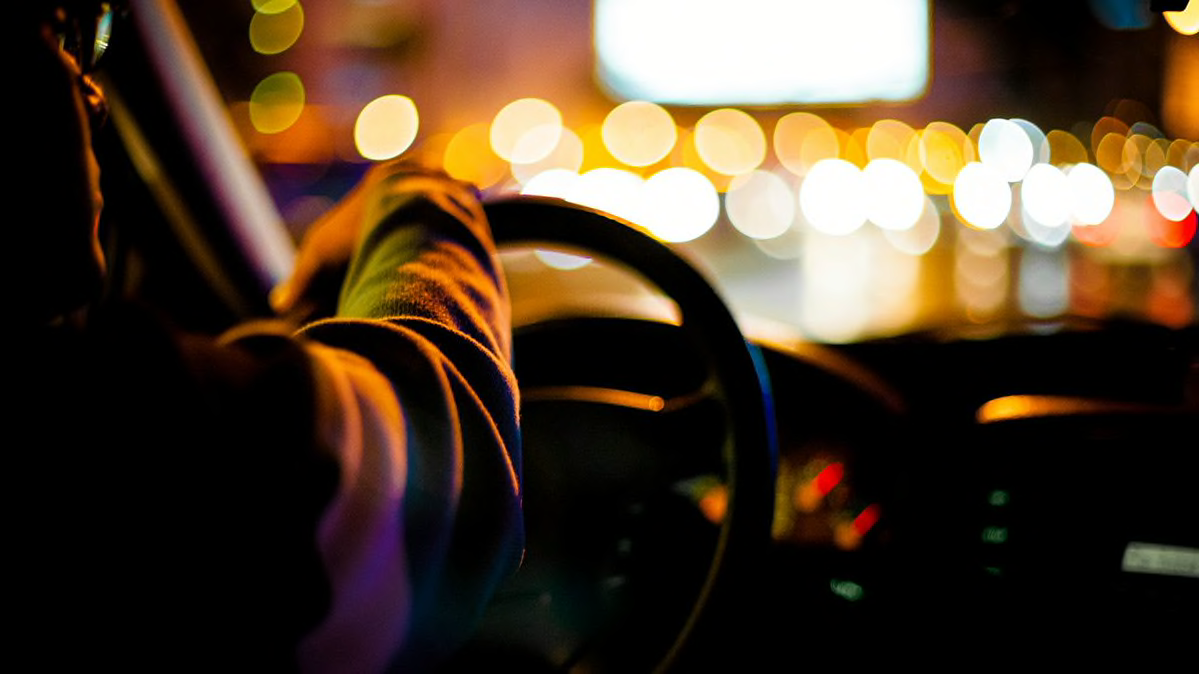 On Thursday, ride-hailing company Uber released its first-ever public safety report, which revealed some troubling statistics. In 2017 and 2018, there were a total of 97 fatal car crashes involving Uber, with 107 fatalities. Nineteen people were killed in a physical assault, seven of whom were drivers. The report also revealed 3,045 reported sexual assaults involving Uber passengers or drivers.
Uber's main competitor, Lyft, has also been struggling with passenger safety issues, with multiple reports and lawsuits detailing sexual assaults of riders.
Uber calls its report a proactive move toward transparency and stresses that the numbers are small relative to the overall volume of rides facilitated by the platform. According to the report, the majority (99.9 percent) of Uber trips end without any safety-related issue. The company also notes that the fatality rate in Uber-related crashes in 2017 was 0.59 fatalities per 100 million miles traveled, and 0.57 fatalities for that same distance in 2018—about half of that of the national rates. A fatal assault occurs in 1 out of every 122 million Uber rides, and a rape occurs 1 in every 5 million trips.
Some safety advocates are encouraged to see Uber releasing this data to the public. "NSC appreciates Uber taking the voluntary step and publicizing its report," says Maureen Vogel, director of communications for the National Safety Council, a nonprofit safety advocacy group. "Transparency is critical and much needed."
But according to David Friedman, vice president for advocacy at Consumer Reports, the release of the report alone won't improve safety for riders unless it is followed by meaningful action.
"Collecting and sharing data is a good first step for Uber, but it's the next steps that really matter," he says. "Consumers can't rely upon Uber's incident rate data to make informed decisions. Uber, including their CEO, needs to keep their focus on the absolute number of incidents, including all the injuries they left out, and do everything they can to get them to zero. That would signal a true change in Uber's culture."
After the release of the report, Uber CEO Dara Khosrowshahi said on Twitter, "I suspect many people will be surprised at how rare these incidents are; others will understandably think they're still too common. Some people will appreciate how much we've done on safety; others will say we have more work to do. They will all be right."
Uber and Lyft say they are taking steps to improve safety. CR reached out to both companies, as well as leading safety advocates, for advice to help drivers and passengers to protect themselves while using ride-hailing services. Here are their tips.
Before You Get in the Car
Familiarize yourself with the app. "Safety really begins the minute you start using the app," says Kelly Nantel, vice president for communications and advocacy at the NSC. "Familiarize yourself with the safety tips the ride-share app sends to riders."
You'll also want to be able to quickly access the app's emergency call function, which will bring up important information, such as the car make, model, and license plate number, so you can share it with the 911 operator.
Here's how to find it in the Lyft and Uber apps.
Uber says it has also begun to add functionality to its emergency call button. In 60 cities and counties across the U.S., pushing the emergency button will digitally send information on the car and its driver, as well as its location data, to 911 operators.
Don't share personal information. Both Uber and Lyft have technology that anonymizes your phone number when you call or message your driver through the app. It also masks your exact pickup and drop-off locations in a driver's trip history. You shouldn't ever need to share your phone number or other personal details directly with the driver.
Make sure your phone is charged. In the event of an emergency, you don't want to be stranded with a dead phone. It's easy to forget to charge your phone, and some phones may have limited battery life, so consider carrying a portable charger.
Don't rely on using the car charger in your ride-share—it limits your access to your phone, and a driver could grab it from the USB cord.
Request your ride inside—and wait for it there. Avoid lingering outside with your phone in your hand. It could attract thieves or drivers who may try to dupe you into thinking that they're your ride.
If you can't wait inside, Nantel suggests waiting in an area that's well-lit and where it's easy for a driver to pull up safely.
When Your Ride Arrives
Verify that you are approaching the correct vehicle. "Always check the license plate before you get into the vehicle to ensure you're getting in the right one," Nantel says. The car should also match the make and model shown for your driver in the app. Don't rely on branded ride-share stickers on the bumper or windshield—they can be faked.
Ask for your name. "Don't ask for the driver's name or volunteer your own," says Harriet Rennie-Brown, executive director of the National Association of State 911 Administrators.
You can ask, "Who are you here to pick up?" The driver may also ask you to verify their name. And don't lean into the car to have this conversation; that could make it easier for someone to pull you into the vehicle.
Also, don't step into the street before the car comes to a complete stop and it is safe to open the door.
Sit in the back, behind the driver. "Many safety tips will tell you to sit behind the passenger seat," says Beth Warford, founder of PrettyLoaded.org and a personal-safety and self-defense trainer, "But actually, the best spot is behind the driver's seat. That's because it's more difficult for the driver to touch you, or threaten you with a weapon."
And if you have luggage and are traveling alone, Warford suggests keeping your luggage with you, so you can leave a situation quickly.
Check that child locks are off. Warford also warns passengers to check that the child locks have not been engaged. "After you get in the car, immediately open the door again," she says. "If you can't open the door, make a big deal about having dropped your keys outside to get the driver to unlock the door. Then get out and find another ride."
Buckle up. According to Nantel at the NCS, backseat riders in ride-shares and taxis may be less likely to use a seat belt. Don't forget that the rules of the road still apply in a ride-share. Automobile crashes remain the biggest threat to your safety while you're in a vehicle. Be sure to buckle up.
During the Ride
Program your destination in Waze or Google Maps. Keep an eye on where your ride is headed, especially if you're unfamiliar with the area. That way, if you're going off course, you'll be able to spot it sooner.
Remain alert. "Use strong eye contact," Warford says. "Research shows that criminals tend to avoid attacking people who make strong eye contact."
Many people use ride-share apps after a night out. While it's a safer choice than driving home after too much to drink, never take a ride-share app alone if you're too impaired to protect yourself, Warford says. Also, don't fall asleep, zone out to music on your headphones, or become too engrossed in texting or scrolling through social media.
It's also important not to distract the driver, Nantel says. "They need to focus on the road. Make sure your driver is buckled up, does not drive aggressively or use their cell phone while driving. If your driver's behavior is making you uncomfortable, speak up."
Share your ride with a friend or family member. Uber and Lyft apps have functions that allow you to share your route, estimated arrival time, and car and driver information with someone else.
Here's how to share your ride on Lyft and Uber.
Trust your intuition. If something seems off about the driver, ask to get out—presuming you're in an area where it's safe to do so. If you suspect the driver is under the influence of drugs or alcohol, or too sleepy to drive, end the trip immediately, then call 911.
If you're riding with a child. "In some cities, you can opt for a car seat in the app," says Emily Thomas, Ph.D., an automotive safety engineer at Consumer Reports' Auto Test Center, but that only provides you with a forward-facing car seat, which isn't appropriate for any child under the age of 2 at least. We recommend bringing a car seat with you for your child to use even while ride-sharing. Ride-share drivers should allow you time to install your car seat when they arrive.
If an Emergency Situation Occurs
In the case of a crash. drivers are directed to make sure all parties involved are safe and then call the police and paramedics, if necessary. They also should let Lyft or Uber know about the accident through the app.
The same guidance applies for passengers. If your driver is incapacitated, it may fall on you to call the police. And even if you don't feel like you've been injured, it's a good idea to get medical attention anyway. Take pictures of any injuries or bruising, and be sure to get the paperwork from any medical establishment you visit. Lyft and Uber drivers are required to have their own insurance, plus the companies insure the ride and will compensate passengers for damages in case of an accident.
If you feel you are in danger. If you find that you're in a dangerous situation with a driver, or another passenger, try to exit the ride as soon as it's safely possible. Then call the police.
If you're not able to exit the ride, call 911 either directly or through the ride-share app. Uber and Lyft say their apps automatically give 911 operators information they will need to know.
"But every second counts in an emergency situation," Rennie-Brown says. "If your phone is locked and you need immediate help, don't punch in your code and access the app, just hit the emergency call button."
Ride-Share Safety for Drivers
Just like riders, drivers need to stay safe, too. And most of the same rules apply. Uber and Lyft apps offer 24/7 support through the app, and drivers also have an emergency call function.
Be aware of your passenger's rating. And make sure you're picking up the right person. Drivers can also use the app to allow friends and family to share their location and follow their rides.
Make sure your riders follow the rules of the road. Don't drive a passenger with a young child but no car seat. Ask your passengers to buckle up, don't let them cram the car with more passengers than it can safely handle, and don't allow them to bring any alcoholic beverages on the ride.