Coronavirus Robocall Scams Spotlight Need for Better Consumer Protections
The FCC and FTC took action this week to crack down on the problem, but advocates ask for stronger measures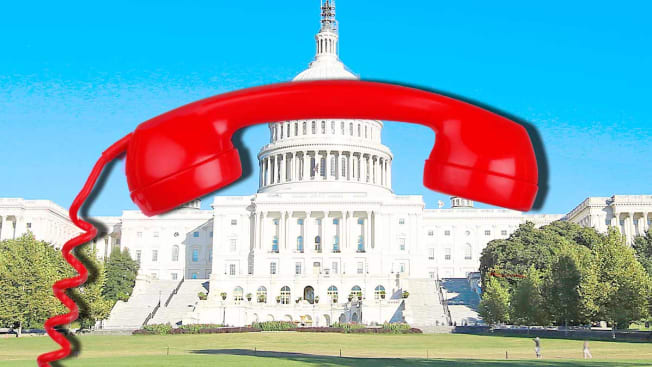 Federal regulators took action this week to crack down on predatory robocallers seeking to exploit consumer fears raised by the coronavirus pandemic. But consumer advocates worry that the moves don't adequately address the threat.
The Federal Communications Commission and Federal Trade Commission sent letters on Friday to three little-known U.S.-based telecom providers, accusing them of allowing coronavirus-related robocalls to enter the U.S. from Pakistan and the Philippines.
The federal officials gave the three companies two days to put a stop to the robocalls or risk having all their calls blocked.
How to Protect Yourself From Robocalls
Looking for some help in combating robocalls? Here are some tips from the experts.
List your phone numbers with the Do Not Call Registry. This is a way to request that your landline or cell number be removed from the call lists used by legitimate telemarketing companies. But it doesn't stop illegal robocallers—who ignore the list—from contacting you, and the DNC registry doesn't cover calls from organizations like political parties, nonprofits, and companies with which you have established a business relationship.
File a complaint with the FTC and the FCC. The FTC maintains a database of rogue robocallers. This list is used by the call-blocking industry and phone companies to update their call-blocking lists. Also, with the stronger enforcement provisions, the authorities will be able to go after repeat offenders more aggressively than they have in the past. You can file your complaint with the FTC and with the FCC.
Consider using additional robocall-blocking protection. While the major wireless carriers now offer services that can block calls and alert you about incoming calls from potential scammers or spammers at no additional charge, you may be able to beef up your defenses with additional protections offered by carriers or third-party app providers. But keep in mind that some of these apps require you to share a lot of personal information.
Update your contacts list. This is especially important if you choose to enable white-listing, which blocks calls from numbers not stored in your phone. But if you have the feature enabled, you are likely to miss legitimate calls from people not on your contact lists.
Don't interact with robocallers. No technology is perfect, and some robocalls are likely to get through despite your best efforts. If you do answer a robocall, hang up immediately. Although it may be tempting to give the robocaller a piece of your mind, don't engage. If you do, you'll just be encouraging robocallers to keep calling.
Editor's Note: This article, first published March 31, has been updated to include actions by the FCC and FTC against the three small U.S. telecom providers.