Best Deals Under $50
You don't have to spend big to get quality, especially with these sales
When you shop through retailer links on our site, we may earn affiliate commissions. 100% of the fees we collect are used to support our nonprofit mission. Learn more.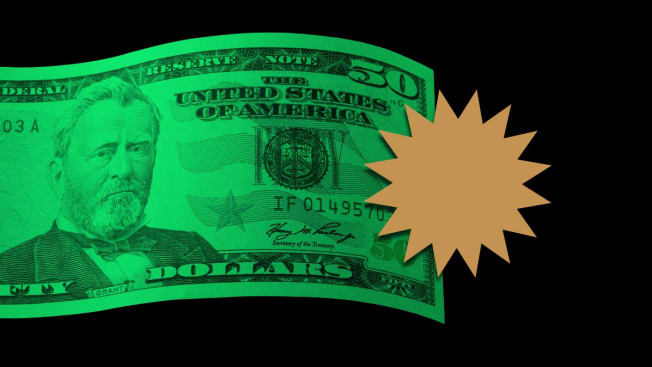 While the holiday season may be over, there are still plenty of opportunities to save this month. And while you don't need to look far to find deals priced at less than $50, it's not always easy to know if that discount is a real deal on a good product.
That's why we went searching through low-cost options looking for the most promising deals on items, including bedding, cookware, headphones, and more. Plus, we're tracking everything that's on sale for under $100, if you want to expand your search.
Searching for something that isn't listed here? Check out more discounts on electronics and home and kitchen products.
Keep in mind that shipping delays and inventory problems may make it hard to find what you're looking for or to get it quickly. Look for options like in-store pickup and expedited shipping when shopping online. And keep your options open in terms of what you're shopping for, so that if the exact model isn't available you can choose something similar instead.
This Sealy pillow is made of memory foam with a gel foam on one side. It's great if you sleep on your side but not ideal if you sleep on your back. It's pretty firm and doesn't really allow your head to sink into the pillow. That creates a greater angle for petite sleepers that could lead to restless sleep. This pillow holds its shape well. Despite the claim that the gel layer keeps the pillow cool, we found just the opposite in our tests. The gel layer combined with the dense memory foam makes the pillow less breathable and causes it to trap moisture. So this might not be the right pillow for you if you tend to sleep hot. Make sure to use the promo code BEDBATH15 at Home Depot to receive the discount.
CR's test results: Sealy Memory Foam Gel Pillow
The Beckham Luxury Linens Hotel Collection pillow has a 100 percent cotton cover and a filling of 100 percent polyester gel-fiber. The manufacturer claims that the materials in the Beckham pillow keep it cool. To that end, it did ace our test for breathability, and also scored top marks when it comes to resiliency—which means it will hold its shape well over time. Bonus: This price is for a two-pack. Make sure to click the on-page coupon for the full 40% discount.
CR's test results: Beckham Luxury Linens Hotel Collection Pillow
This humidifier is recommended for small spaces—no more than 299 square feet. In that category, it's one of the best for adding moisture to the air, and it's one of the quietest we've tested. Like most small humidifiers, it's not feature-heavy, and our testers say the water tank is too large to fill at most bathroom sinks. You can't get a hand inside it, making cleaning a bit trickier. (The manufacturer recommends daily cleaning, while most call for a weekly schedule.)
CR's test results: Crane Drop humidifier
It's not all about looks with this whimsical Crane Owl humidifier. On just about every measure, including moisture output and noise, it earns top marks. It's convenient to use, though not being able to get a hand into the tank for cleaning is a drawback. The 250-square-foot claimed coverage area is on the high end for a small-room model.
CR's test results: Crane Owl humidifier
The 10-inch Farberware Glide frying pan comes as part of a set, but you can also buy it in open stock if all you need is a skillet. In our tests, it earned top marks for cooking evenness but didn't ace our food-release test, although it did well enough to earn a solid score there. The handle stays cool to the touch, but like many handles of pans in this price range, it did so-so on our sturdiness test and became a bit loose. Use the code COOLBUY4 for the discount.
CR's test results: Farberware Glide frying pan
Lodge has been making cast-iron frying pans in its Tennessee foundry since 1896. It's one of the few surviving iconic American brands. This 12-inch Lodge cast-iron pan is top-notch at browning scallops and earns an Excellent rating for searing a steak. Baking is only so-so, though. Heating evenness is also mediocre. It weighs 7.8 pounds, which is about average.
CR's test results: Lodge Cast Iron Pre-seasoned cookware
Even at full price, these earphones deliver great value. They have impressive sound quality, beating competitors that cost more than three times as much and earning a spot in CR's picks for the best true wireless headphones of 2021. When you find them on sale at more than 20 percent off, they're even more compelling.
The JBuds Air have an advertised 3.5-hour battery life and come with a carrying case that will recharge the earphones for an additional two cycles. Other features include support for various digital assistants, three switchable EQ modes to change the tonal balance of the sound, and according to JLab, water resistance. (We don't test that feature or battery life.)
CR's test results: JLab Audio JBuds Air true wireless earbuds
Some folks are hunting for the best headphones money can buy, but other people just want a dependable pair that won't break the bank. For those in the latter camp, the 1MORE Piston Buds are a great choice. They don't have the bells and whistles of flagship models from companies like Sony and Bose, but the Piston Buds will get the job done, and they'll do it well. These earbuds have better-than-average sound quality and a cable-free, true wireless design. The advertised battery life is on the low side at 3.5 hours, but their charging/carrying case is marked to power the headphones for almost 4 full charges before you need to plug it in again. Clip the on-page coupon to get the full savings. Make sure to check the coupon box for the additional $20 off.
CR's test results: 1MORE PistonBuds
These Bluetooth headphones deliver pretty good sound quality, especially for the price. The 510BT sits on the ears, which some people find more comfortable than being engulfed by the more common over-ear style. You can also use them with a cable if you forget to charge them, but they have a claimed 40-hour battery life, so you probably won't need to be tethered often.
CR's test results: JBL Tune 510BT on-ear headphones
TP-Link WiFi Range Extender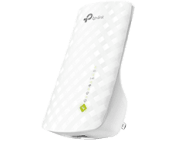 A WiFI range extender can help you send the signal from your router into a dead zone in the far reaches of your home. This one delivers dual-band WiFi up to a manufacturer-claimed maximum of 750 Mbps. Features include a mobile app for help with setup and network management; a signal-strength light that helps you find the best place for installation; and an Ethernet port, which lets you create a wireless access point or connect a game console, Blu-ray player, smart TV, or streaming player to your WiFi network.