Best Deals Under $50 for Memorial Day 2022
You don't have to spend big to get good quality, especially with these Memorial Day sales
When you shop through retailer links on our site, we may earn affiliate commissions. 100% of the fees we collect are used to support our nonprofit mission. Learn more.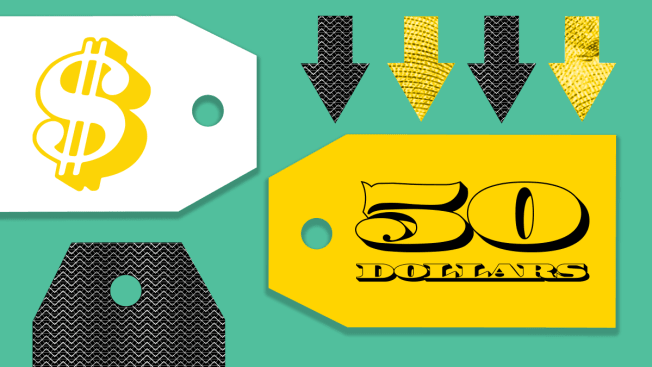 With Memorial Day coming up in two weeks, we're seeing more deals on just about everything. And while you don't need to look far to get products for less than $50, it's not always easy to know if that discount is a real deal on a good product.
That's why we went searching through low-cost options for the most promising deals on items including bedding, cookware, headphones, and more. We're also tracking everything that's on sale for under $100, if you want to expand your search. We'll keep you updated on the latest offers, so check back often.
Looking for something that isn't listed here? Check out more discounts on electronics and home and kitchen products.
Get discounts, product recommendations, and buying advice from the shopping experts at CR. Sign up for our ShopSmart newsletter.
The Beckham Luxury Linens Hotel Collection pillow has a 100 percent cotton cover and a filling of 100 percent polyester gel-fiber. The manufacturer claims that the materials in the Beckham pillow keep it cool. To that end, it did ace our test for breathability, and also scored top marks when it comes to resiliency—which means it will hold its shape well over time. This price is for a two-pack, and if you check the coupon box you'll receive an additional 40 percent. While this model is often a bargain, this is the lowest price we've seen in a while.
CR's test results: Beckham Luxury Linens Hotel Collection pillow
This pillow is one of the best CR has tested. It marries the cooling properties of a gel pad with polyurethane foam. It's less than ideal for back sleepers, but it is a solid choice for those who sleep on their side. Our testers found the resiliency of the pillow to be top-notch. Its breathability, however, is below average.
CR's test results: Comfort Revolution's Blue Bubble Gel pillow
One of our highest-rated water filter pitchers, the Brita Stream Rapids OB55 is the only true filter-as-you-pour model. It aces our flow rate and clogging tests and earns a solid score for improving taste and reducing odor. It's certified to the NSF standard for chlorine removal, but it doesn't remove lead. You'll see NBA superstar Stephen Curry on the packaging, and our tests show that water from this pitcher goes down smoothly, with a swish.
CR's test results: Brita Stream Rapids OB55
The unassuming, inexpensive Hamilton Beach 12-cup coffee maker might be easy to miss, but it can brew a mean cup of joe at a fantastic price. In a basic black-plastic finish, it has the essentials. It's programmable, as its name says, and has auto-shutoff—and it offers solid brewing performance, making a fresh pot in just 10 minutes. This model even earns an above-average score for convenience.
CR's test results Hamilton Beach 12-cup Programmable 49465R
Lodge has been making cast-iron frying pans in its Tennessee foundry since 1896. It's one of the few surviving iconic American brands. This 12-inch Lodge cast-iron pan is top-notch at browning scallops and earns a high rating for searing a steak. Baking is only so-so, though. Heating evenness is also mediocre. It weighs 7.8 pounds, which is about average.
CR's test results: Lodge Cast Iron Pre-seasoned cookware
This 3-cup single-speed Pioneer Woman food chopper has been on sale for a while now, but it just dropped an additional $10, making this the best price we've seen in months. It earns a solid score in overall performance, but where it really shines is in its ability to make baby food and grate cheese. Some home chefs may also appreciate its glass bowl—no staining!—a rare feature for a chopper.
CR's test results: Pioneer Woman Fiona Floral Stack & Press food chopper
This over-ear pair from Sennheiser is a relative newcomer but makes a mark for providing very good sound at a bargain price. The HD 250BT is an on-ear model with a sleek appearance and a price that sometimes dips below $70, making this one of the best values among Bluetooth headphones in our ratings.
It has controls for volume, calls, and playback, a smartphone app for equalizer adjustments, and an advertised 25-hour battery life. It also charges over USB-C, the same cable that powers newer Mac laptops and tons of other devices. Sennheiser is a winner for reliability and owner satisfaction, too, earning superb ratings in both categories.
CR's test results: Sennheiser HD 250BT headphones
The cordless Black+Decker DustBuster earns its place among the best handheld vacuums CR has tested because it picks up almost all the debris in our bare floor and carpet tests—no small feat for a handheld vacuum. Our engineers note that it's easy to place this model on its charger, with a satisfying "click" to confirm the connection. The filter is snugly set inside the dustbin and is easy to remove and empty, which is a reason it earns top marks in our emissions test. This model doesn't come with detachable tools, but it has a built-in slide-out crevice tool and a pop-out brush. It's a little noisier than the competition and makes a light whistling sound when you turn it on.
CR's test results: Black+Decker DustBuster CHV1410L handheld vacuum
This is a top-notch handheld vacuum that's great at cleaning bare floors and pet hair and earns a high rating for carpet. The crevice tool and dust brush are separate and not combination tools like those on other Black+Decker handhelds. Despite its impressive performance, the lack of an indicator light on this cordless vacuum makes it difficult to know whether it's fully charged when you're using it.
CR's test results: Black+Decker DustBuster Ion HHVI315JO42
Lenovo Essential FHD Webcam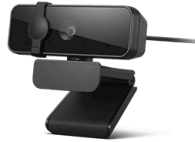 This is one of the best webcams CR has tried. It tops out at 1080p at 30 frames per second and has a generous 95-degree viewing angle. The picture and audio quality are both fair, which is average compared with other models we tested. Features include autofocus and noise reduction, but the model doesn't support auto white balance, which helps ensure that the colors in the image look natural. The webcam has a lengthy 6-foot USB cable and a privacy shutter to block video recording. But the indicator light doesn't turn on to alert you when audio is being recorded.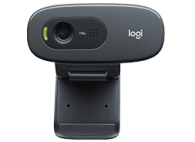 This webcam also ranks among the top models CR has tried. Unlike the Lenovo model above, it only reaches 720p at 30 frames per second and has a smaller 60-degree field of view, which is on the narrow side of the models we tested. Picture quality is fair, but the audio quality is the best we tested. This is the only model on this list that doesn't support autofocus; the fixed-focus camera is set to a specific focus range. The model lacks a privacy shutter, and the indicator light doesn't turn on to alert you when audio is being recorded.
The SPT SU-1053 portable humidifier is designed to use in a very small room or—because a water bottle serves as the water tank—for travel. It excels at adding moisture to the air, earning top scores for output as well as for noise and energy efficiency in CR's lab tests. It sports an empty-tank indicator and automatic shutoff when the water is used up. If you're refilling a water bottle with hard water, however, performance will suffer.
CR's test results: SPT SU-1053 humidifier
This streaming device runs on the Google Android platform, with a proprietary TiVo app for searches and content recommendations. The device supports 4K videos with HDR10, Dolby Vision, and HLG HDR formats. The player, which also supports Dolby Atmos sound, comes with a tiny peanut-shaped TiVo remote or you can use voice commands with the built-in Google Assistant. You can access virtually all streaming services via the Google Play store, but a few, such as Apple TV+, are not available.
CR's test results: TiVo Stream 4K
This TP-Link indoor camera offers great performance at a very affordable price. It earns high scores in our video quality, response time, and data security tests, but its data privacy could be better. It doesn't offer many features, but you will get monitoring zones and voice control via Amazon Alexa and Google Assistant. With a Kasa Care plan, you'll get 30 days of video storage.
CR's test results: TP-Link Kasa Cam KC120
TP-Link WiFi Range Extender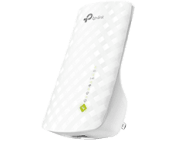 A WiFi range extender can help you send the signal from your router into a dead zone in the far reaches of your home. This one delivers dual-band WiFi up to a manufacturer-claimed maximum of 750 megabits per second. Features include a mobile app for help with setup and network management, a signal-strength light that helps you find the best place for installation, and an Ethernet port, which lets you create a wireless access point or connect a game console, Blu-ray player, smart TV, or streaming player to your WiFi network. Clip the on-page coupon to get the full savings.